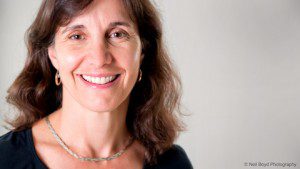 Denny Burk has the details:
With this kind of PR before the event, you can only imagine how the actual presentation went. The protesters came to the event and made their presence known. The campus newspaper reports:

As Rosaria Butterfield began her lecture about her journey and "train wreck conversion" from a lesbian professor to a Christian, a pastor's wife and mother of four, nine students in the front row of the audience stood up silently, took off their jackets, turned their backs to Butterfield and linked arms in front of a packed Oval Theater guarded by two University Police officers and two security officers.
Read the whole thing.
If you're still thinking that the promise of "tolerance" means just that, you need to reconsider. The heat is rising on Christians in this country. Be informed, pray, and speak the gospel in boldness and love to fellow sinners. Know as you do so that you may well face opposition, scorn, and even hatred. The same-sex lobby is not going to tolerate the biblical position on homosexuality.
God bless Rosaria Butterfield and her ministry. The Lord has raised her up for this time. Pray for her.