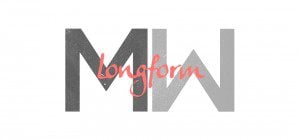 I'm excited to announce a new project of the Council on Biblical Manhood & Womanhood. Many of us today enjoy "long-form" journalism, the kind that allows gifted writers to tell stories at length, without the crimping of a 500-word article. We're starting CBMW Longform to do just this: to tell great stories of godly men and women who love the gospel, treasure biblical sexual ethics, and live to God's glory.
Our first story in the series, entitled "Gavin Peacock's Moment," is by talented journalist Aaron Cline Hanbury and centers around former soccer star Gavin Peacock. In bite-size form, here's Gavin's narrative: world-famous Chelsea soccer player, BBC television commentator, and pastor in a small Canadian town with a focus on biblical manhood. Here's a tease from Hanbury's article:
The Peacock family uprooted their lives and moved in order to study the Bible and prepare for ministry. All of the sudden, the family traded a glittery, global city, for the cold, rocky Northern Exposure-reminiscent town of Canmore, AB, Canada. Early in the morning, Gavin Peacock would drive from Canmore to nearby Calgary, AB, in order to attend classes at a little seminary. As an older student, he first needed — like an every-day dad — to ensure his two kids arrived at school on time. As a minister, this husband and father preached an unpopular message in a hard, dark place.

Several years earlier, and nearly 4,500 miles across the Atlantic in another geographic and cultural world, Peacock appeared anything but an everyday dad. On a given weekend, three or four million people across the United Kingdom viewed him discussing football (American soccer) on the BBC. He appeared widely in the BBC's coverage of the country's favorite sport, including the 2006 World Cup in Berlin, which broadcasted his personality across the English-speaking world. Commentating, too, was a second career for Peacock. Prior to his life as a pundit, he played in the British Premier League for 18 years and appeared in more than 600 games. At one point, Peacock was the most popular player for Chelsea Football Club, and, in the 1980s and 90s, perhaps the most famous Christian professional footballer in the United Kingdom.
Read the whole thing. If you enjoyed watching the recent World Cup (as I did), you'll love this piece.
As CBMW President, I'm thrilled for us to not only make the case for complementarianism, but to show through story, through carefully crafted personal narratives by skilled writers, how biblical truth changes lives. Gavin has had a remarkable life, and I hope it inspires many to be faithful to God's Word and God's call even as he has been faithful.