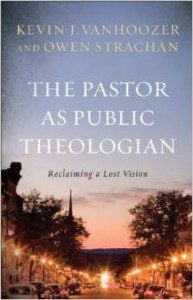 Pastors are not called to preach on local ordinances. Pastors are ordained by God, however, to shape and fire the convictions of their people.
So I argue in an essay for the new 9Marks eJournal. My piece is entitled "The Wilberforce Test: Preaching and the Public Square." Here's a swatch:
Pastors are not politicians. They are appointed by God, however, to shape the worldview and thus the convictions of their people. Faithful handling of the Word of God means preaching the whole counsel of God. Preaching the whole counsel of God, in turn, cannot help but form and enliven Christian conviction, the principles that a believer must advocate in a fallen world, for the world lacks them even as it desperately needs them. Christian conviction is not made only for business meetings and quiet times. It is forged in the furnace of biblical exposition. Christian conviction looks like fire. It smells like smoke. It feels like a burning ember plucked from the flame. It emerges from the furnace of Scripture, and it is fashioned to sear and to awaken.
Read the whole piece
, and the
eJournal
from whence it came (articles by Piper, Dever, Thomas Kidd, and others). You can also listen to the
breakout session
I gave at the Together for the Gospel conference in 2014 on this topic.
**************
Finally, readers who sync with this essay may be interested in two hardcover books I'm publishing in 2015.
1. With Kevin Vanhoozer, The Pastor as Public Theologian: Recovering a Lost Vision (Baker, August 2015).
2. The Colson Way: Loving Your Neighbor and Living with Faith in a Hostile World (Thomas Nelson, July 2015).