There has been so much talk lately about the death of the American dream or even if the American dream is a good thing or not. I have to admit that election years bring out the worst in me for sure. I feel panic and helpless. I have lived in poverty most of my life which makes it very real to me when people talk about "the poor". I have been part of the "the poor" and just a few wrong moves or a little bad luck can put me and my family right back there so fast. Part of me would be relieved. It is one thing to be poor among other poor people, the unity in struggle is a unity that people who have made it don't understand. It's a bond that makes you look out for one another on a very real level. In the burbs there isn't much to bond people other than being outside on a pretty day working in the yard.
The threat of losing our house is very real. In case you don't remember or you haven't been reading my blog long, I'll give you a refresher: my husband owns his own company. In a matter of 3 years he lost both of his parents, his grandmother and his best friend who was also an employee of his. This all happened after a tour in Iraq and during and after his tour in Afghanistan (as a contractor). Afghan was much harder than Iraq and he saw a lot of things that he was not prepared to see add this to the loss of his parents and Warren and you get a man with PTSD. My husband is amazing though because most people who not still be standing and not only is he standing but he has managed to keep us from starving to death. A lot of our friends and my readers have helped us too. We could not have survived without the support of our Catholic family, that is for sure. We are slowing coming out of the hole, and I mean slowly. We still have a couple of obstacles to overcome, but it seems possible now and at one point it didn't.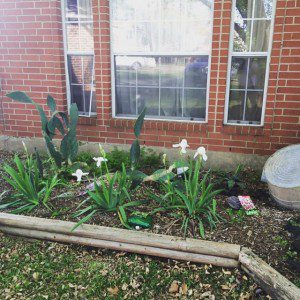 This weekend I decided that I really was grateful for everything that we have. I turned off the election news and went outside. I helped my husband mow the yard, we planted flowers in the flower bed and we cooked out. It was as amazing as it sounds.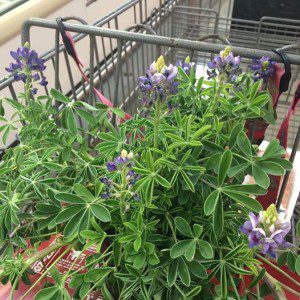 In Texas happiness begins when the Bluebonnets bloom, and they are bloomin'!!!
On Sunday my husband and I took our dog, Bourbon for a walk and found this great creek which we sat in. Sitting in a creek on a beautiful afternoon is also a great Texas tradition. The water was cold and my dog was kind of freaked out, but it was so much fun. Meanwhile, our kids all jumped in a car and took themselves out to eat dinner. One has a car and two have jobs so they thought it was amazing that they could do that! The kindhearted kid paid for the baby girl who is only 14 so she wouldn't be left alone at home. When my husband, Bourbon and I got home there were no kids here nor did I have to worry about what to make for dinner so I jumped in a bubble bath with a small glass of red wine and come chocolate. It was as fabulous as it sounds.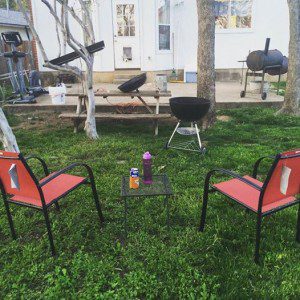 To top it all off, this morning we went to the bank and opened up bank accounts for the two boys who are all set to graduate from high school next May.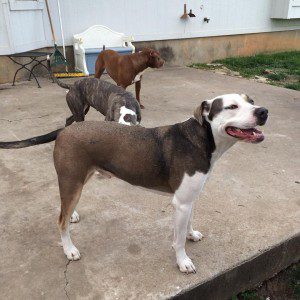 Look at us! Being all suburban and stuff…. when did that happen? Oh right, when I quit listening to how we are all doomed and stepped into a beautiful Texas weekend with my family. Maybe I need to do that more often. Next step is therapy and confession tomorrow.
The Texas dream is amazing. Thank you Jesus for all our blessings.