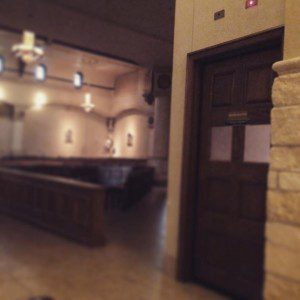 Right now in this moment, life is perfect. I had this aha moment sometime during Lent about living in my life.
I think that I have been living my life in the past, mulling over all my mistakes and regrets as I wished to go back in time to be 17, 19, 21 or 30 again. I wanted to be skinny again, have the same style again and/or go back out to clubs again. Changes in life have been hard on me. I never really learned how to mother my children from a place of being mentally healthy. I also didn't know how to be a wife or even how to be in a relationship with anyone else that wasn't full of dysfunction and chaos. Normal didn't work for me.
Since working on healing though, I've started to open up to listening to other people on things and changing my views on issues that I never thought I would change. Like spanking my kids….which is for another post, but I've lived most of my life thinking that I knew what I was doing and didn't have any use for other people's views. I saw things one way and that is the only way that I was willing to look at them. Punishment was the way to make people "behave" from my kids to criminals. There was never any reason to look into it deeper because it was what it was, the end.
I have moved into another place in my life where instead of existing in those regrets and missing out on what is happening now, I am choosing to live in the present moment. I no longer want to be younger, I'm growing into my 40s and its glorious. It has not been easy to look long and hard at my mistakes. To see how my drinking was out of control, to see how my lack of mothering, because I felt that being hard on my kids was how to prepare them for them world, was a contribution to their pain. It was also very difficult to learn to set boundaries out of safety and health instead of anger. Especially when it comes to my mom.
But here I am. I'm sitting in my bed in my beautiful house, both of which I have taken for granted for years, as I watch the ACM awards with my husband who I have loved since I was 12 years old. I went to Mass today where I saw people who I call friends every time I turned around. People who truly care about me and my family. We share a faith, a a parish and moments in our lives (even when we don't know it). A friend of mine's daughter received her first Holy Communion and another friend had the Mass offered up for her daughter who passed away a year ago in a car accident. My granddaughter got to give her a hug since she was sitting at the end of our pew, which I'm sure that she was grateful for. That is what a Communion is. What a mercy it is to be a part of it because Lord knows that I have taken these people for granted too.
And for everyone who reads my ramblings, thank you.
Divine Mercy Sunday 2016 has been a great day. This stretch of peace began when I walked into confession and got back with God. Divine Mercy indeed.