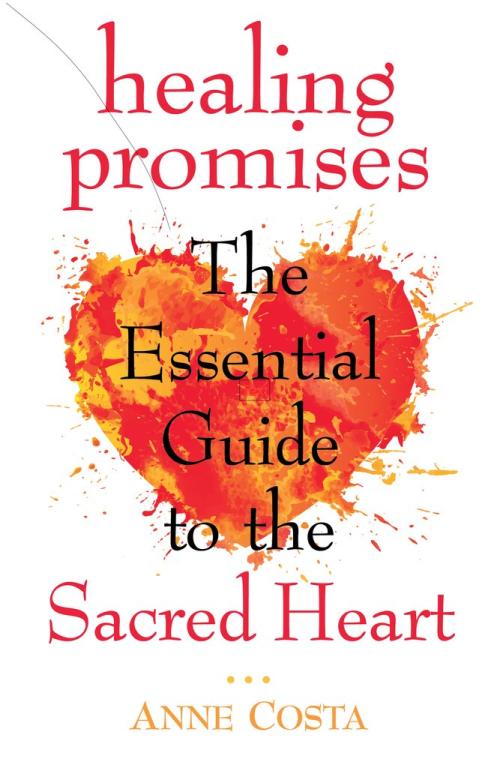 The first Mass when I realized there was something special about Communion was at my Tio Roy's parish in Three Rivers, Texas. I was the maid of honor for my cousins's wedding at the age of fourteen. I had no interest in Catholicism since I considered myself still Baptist at the time. In fact, I was pretty anti-Catholic, but for the first time in my life I looked at my cousin and her new husband receiving Communion and wondered why I was not allowed to receive. I also wondered what was so special about that piece of Bread. It was obviously special since I couldn't receive. I could also see the reverence of everyone who did receive. When I asked why I couldn't receive I was told that I needed to take classes to get my Sacraments and that was it. No mention of John 6 or the True Presence. Just that I hadn't checked off the right box. I never thought about it again until the fall of 2009 when I began RCIA and our priest gave us a lesson on the Eucharist. I remembered that day kneeling next to my cousin, the bride, and wishing that one day I could have the exact kind of wedding. I had no clue that I would in fact have just that. I also didn't know that my Tio's parish was named Sacred Heart Parish and that I would be married in the Sacred Heart Chapel of my parish either.
I made that connection during the funeral Mass for my Tio last year. It's also when I found out that he had a devotion to the Sacred Heart. In his honor, Elizabeth Scalia had a painting of the Sacred Heart commissioned for me.
I have stood at the foot of my bed looking at it often and wondering why it seems that the Sacred Heart of Jesus seems to be stalking me.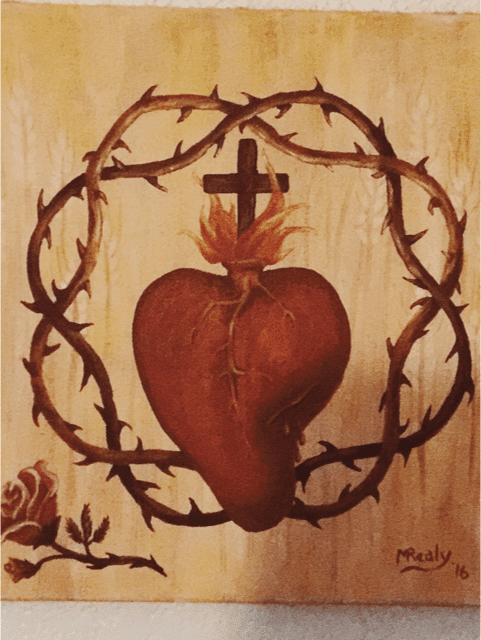 A few months before my son committed suicide my husband and I went to venerate the relics of St. Anthony of Padua. When I looked up the dates the relics would be in town and compared it to the dates that my husband and I could go together it seemed like the only day we could go was when they were at Sacred Heart Parish in Austin. We went and I prayed for St. Anthony to help my Anthony find his way back to God. A month later, my son committed suicide.
I didn't understand the first thing about the devotion to the Sacred Heart of Jesus, but I knew it was significant in my life and in my ability to process the death of my son. Anne Costa's book has been a blessing in my life that I didn't even know I was looking for.
Healing Promises: The Essential Guide to the Sacred Heart explains exactly where the devotion of the Sacred Heart of Jesus came from in a way that is easy to understand, which I need. She goes on to explain what the devotion entails and all the ways that one can take it up in their lives, families, homes and beyond.
For me, this is very personal. I have been so angry at God that I have not been going to Mass. There is more to it than just me being angry, but anger is the main reason. I have felt as if God has abandoned me and allowed my son to die when He could have saved Anthony's life. I have not been able to trust that God cares about Anthony as much as I do. In reading this book I was able to truly understand the words of Christ to St. Margaret Mary Alacoque about His Love for us. Not only His love for us, but also His suffering when we don't love Him back or see what He has done for us. That alone convicted me to stop giving Jesus, the Love of my life, the silent treatment.
I will be starting a devotion to the Sacred Heart of Jesus in my life and home. I know that He has been stalking me because He knew that I was about to face the greatest heartache of my life and He wanted to be there for me. This book helped me understand that and turn back to Him. If you have ever had any interest in learning about the devotion to the Sacred Heart of Jesus, this is the book to buy.
I feel like reading this book is the first step to true healing for me.
From the depth of my nothingness, I prostrate myself before Thee, O Most Sacred, Divine and Adorable Heart of Jesus, to pay Thee all the homage of love, praise and adoration in my power.
Amen. – – St. Margaret Mary Alacoque