WARNING – Living in Chagford will make you magically creative!
It is therefore inevitable that The English Magic Tarot has been created in Chagford.
In England, there is a truly magical town. It is small and beautifully formed from ancient moss covered stone. It produces very special and strangely powerful creative forces.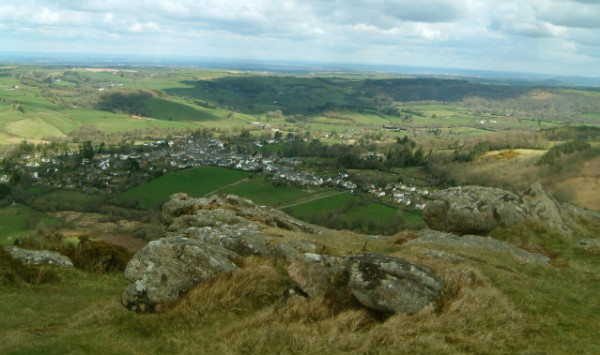 Chagford was recently voted the best place to live in England with good reason…it will make you create magical things!
Chagford's Archaeological remains confirm that a lively community has existed on this special piece of moorland for at least 4,000 years. It's ancient people dealt in wool and tin and in 1305 the village was given the title and powers of a Stannary Town by King Edward 1st of England. It is this rich history that is so detectable in Chagford. The town's Judge, Sir John Whyddon, was at the court of Queen Elizabeth I. Sidney Godolphin – poet and Member of Parliament – died of his wounds in the porch of the Three Crowns Inn in Chagford during the Civil War in 1643 when the Roundheads of Oliver Cromwell fought over the land with King Charles 1st's Cavaliers. It is alleged that Godolphin's ghost haunts the Inn to this day, striding the corridors in full uniform.
Lost on the edge of mystical Dartmoor, Chagford is a very special arrangement of local moorland granite that constantly draws in artists, writers, composers and those seeking a bewitching place to live and create. Many people fascinated by myth, shamanism, witches, faery and history have come to visit… but never left. This makes for a powerful brew indeed.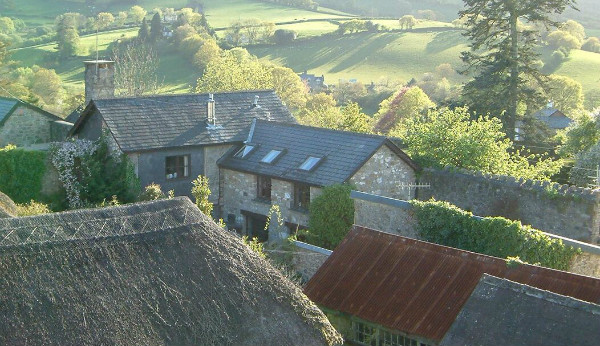 In this small hidden burgh of no more than 1,500 gentle folk, mystic art, magical tales, harp music and film are born at an extraordinary rate. Why is this?
So many legendary artists are attracted to Chagford's magnetic, mystical pull including Oscar winning Alan Lee, the Concept Artist on the Lord of the Rings trilogy and The Hobbit films; Wendy Froud, maker of Yoda of Star Wars; Brian Froud, world famous Illustrator of Faeries and the film Labyrinth; Terri Windling, author of The Wood Wife. The list goes on and on.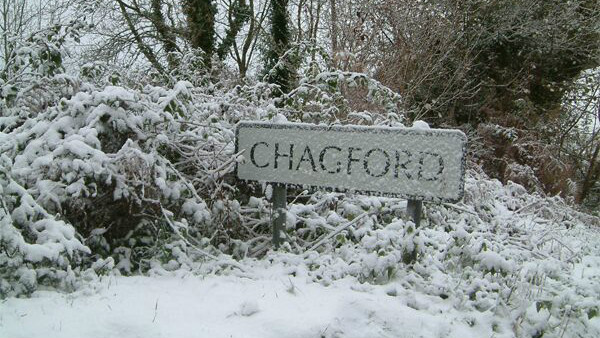 And now, unsurprisingly, The English Magic Tarot, has been created in… Chagford. Deeply influenced by the history of the land, this Tarot Deck has risen from the epicentre of mythical creative energy.
Was it by coincidence that thirteen years ago two such well known, experienced artists arrived in Chagford? Drawn back by its palpable force after several visits in the seventies, Rex Van Ryn, illustrator of graphic novels and film storyboards in the UK and USA met Steve Dooley. As a world-renowned painter and muralist, he and Rex quickly became great friends, meeting regularly in Chagford's cafes. So began their involvement on artistic projects together.
When one talented visual artist produces work, it will delight. Combine two and a certain magic, if luck be on your side, may occur. Alchemy took place: Rex drew, Steve coloured, things started to happen as they do in Chagford. The creation of The English Magic Tarot Deck, some say, was inevitable. It is certainly not surprising that the tarot deck was created in this small, splendidly labyrinthine, historic town.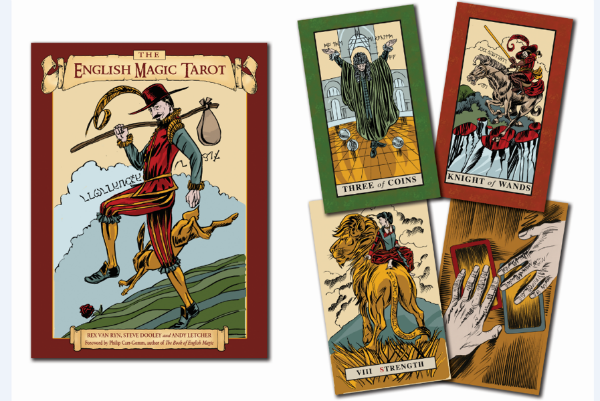 Then as if Chagford willed it, Andy Letcher, a gifted author in the field of all things esoteric arrived from Oxford. He had known of the town for a long time and he too felt the pull of Chagford. Having held the first proof deck of The English Magic Tarotin his hands, he proceeded to sprinkle his well-informed words over it, formed the book, introduced a publisher and, as happens more often than is comfortable in Chagford, history and a little magic were made.
But it is Chagford that is the star of the show and the catalyst for such creative energy. It is set as a jewel amongst Tors, heather and moss covered trees with pure, clear moorland streams running through it's very heart. Ancient buildings have evolved from the earth; five manors are mentioned in The Domesday Book. A rich seam of history has emerged out of the mists of time. The community of artists that live here are compelled by Chagford to create. The English Magic Tarot is only one of many such creations.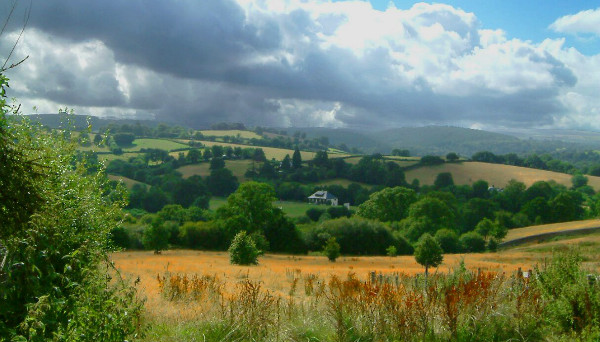 Today Chagford remains a true community, constantly enriching the colourful vibrant tapestry that is a land known as England.
___
Article courtesy of Steve Dooley, co-author of The English Magic Tarot which will be available at all fine bookstores Oct. 1 and is available for pre-order online now.