The Witchies are a new series of awards honoring excellence in Witchcraft across a broad spectrum of categories. There are awards for podcasts, vidcasts, blogs, books, and more! We are delighted to see that a whole bunch of Patheos Pagan writers were nominated in various categories. Are we going to ask you to vote for those writers? You bet! But there are all sorts of deserving people nominated up and down the board. There are no losers here, and it's an honor just to be nominated.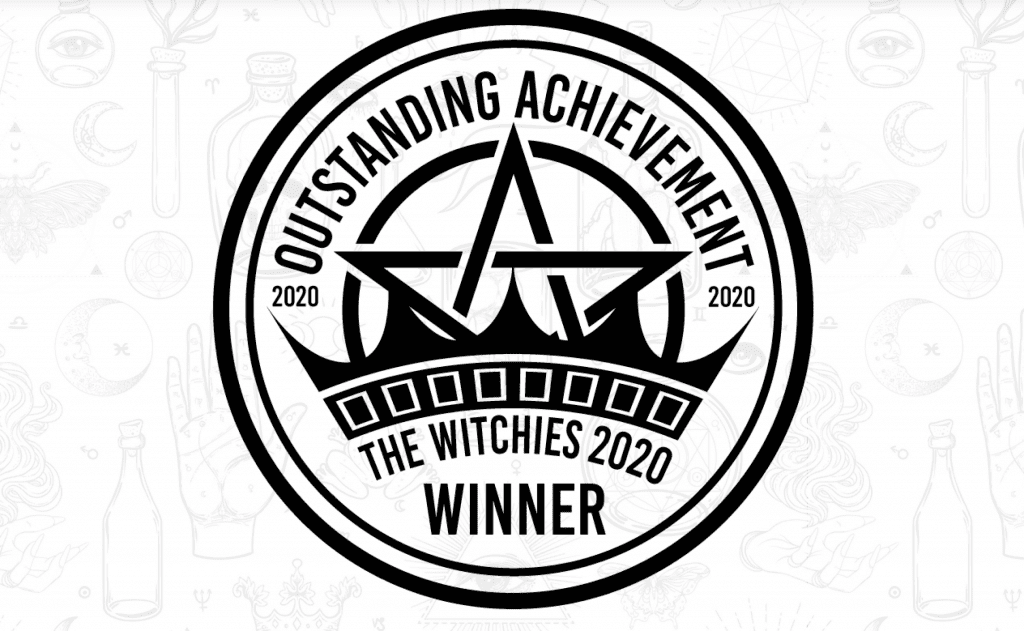 The winners of this year's Witchies will be announced at The Witches' Sabbat the first weekend of November!
A few highlights for us include nominations in the following categories:
OUTSTANDING BOOK OF THE YEAR
Orishas, Goddesses, and Voodoo Queens by Lilith Dorsey
Good Juju- Mojos, Rites and Practices for the Magical Soul by Najah Lightfoot
The Witch's Herbal Apothecary by Marysia Miernowska
Psychic Witch by Mat Auryn
The Green Witch's Grimoire by Arin Murphy-Hiscock
Utterly Wicked: Hexes, Curses, and Other Unsavory Notions by Dorothy Morrison
NOTES: Have you read Lilith's book? Hell yeah! Have you read Mat's book? It'll change your life. Both are great! All of the books listed here are tremendous. This is a great time for Witchcraft books!
OUTSTANDING AUTHOR OF THE YEAR
Gabriela Herstik – Bewitching the Elements
Amy Blackthorn – Sacred Smoke
Arin Murphy-Hiscock – Spellcrafting
Mat Auryn – Psychic Witch
Jason Mankey – Transformative Witchcraft
Utterly Wicked: Hexes, Curses, and Other Unsavory Notions by Dorothy Morrison
NOTES: No surprise to see Mat nominated, Psychic Witch is already a classic. Mankey is beyond the moon just to be nominated.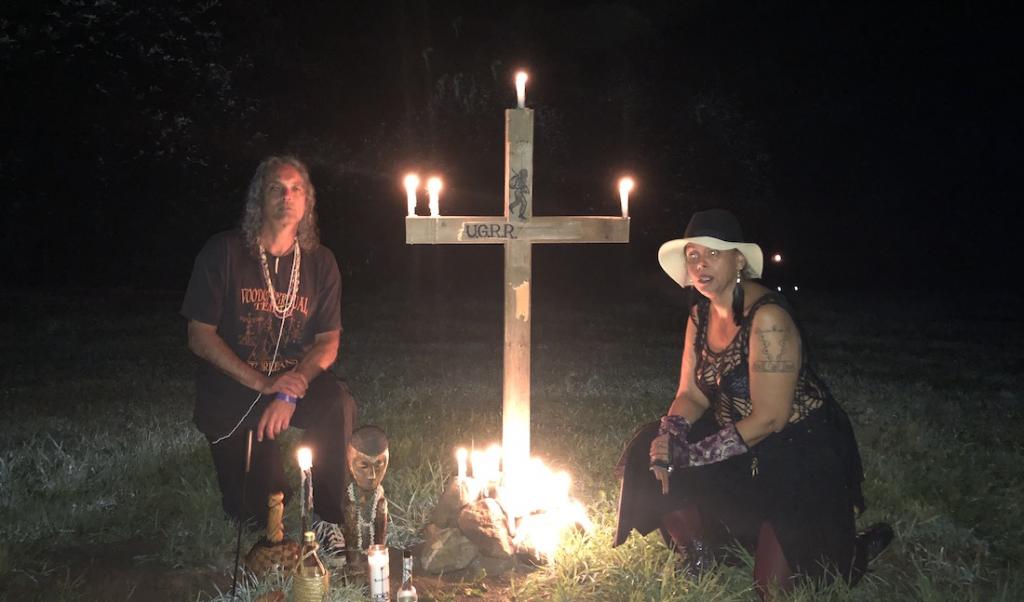 OUTSTANDING NEW AUTHOR OF THE YEAR-PRESENTED BY THE MYSTIC DREAM ACADEMY
Mat Auryn – Psychic Witch
Kelden – The Crooked Path
Gwion Raven – The Magic of Food
Durgadas Allon Duriel – The Little Work
Robin Corak – Persephone
Paige Vanderbeck – The Grimoire Journal
NOTES: I don't want to imply that we own that category, but WOW! Patheos Pagan is home to a lot of Witchcraft authors!
OUTSTANDING BLOG OF THE YEAR-PRESENTED BY LLEWELLYN WORLDWIDE
Raise the Horns – Jason Mankey
The Hoodwitch – Bri Luna
Strategic Sorcery – Jason Miller
New World Witchery – Cory & Laine
Rue and Hyssop – Jen
Voodoo Universe – Lilith Dorsey
Notes: Yay Lilith! So well deserved. Mankey's not terrible either.
OUTSTANDING NEW BLOG OF THE YEAR-PRESENTED BY WEISER BOOKS
Witch With Me – Louisa Dean, Meg Rosebriar, & Staff
The Crow and the Dead – Mortellus
Ruby of Roses – Ruby
NOTES: Congratulations Mortellus! Mortellus was just one of many new bloggers to debut at Patheos Pagan this year. You'll see more down the line in this post!
OUTSTANDING BLOG POST OF THE YEAR
Autism and the Intersectionality of Witchcraft– Meg Rosebriar for Witch With Me
That's Not Our Paganism – Jason Mankey for Raise the Horns
Traditional Witch – Aodhan for aiden-seidhmadhr.tumblr.com
Riots, Racism, Representation, Rights, and Reparations – Lilith Dorsey for Voodoo Universe
The Keys of Solomonic Magic and Spirit Conjures – Benebell Wen for BenebellWen.com
Angels, Free Will & Chaos Theory – Michelle Belenger for Medium.com
NOTES: What an amazing group of writers, and all of those blog posts were outstanding (though we will admit we had trouble finding Aodhan's on Tumbler). They were all so good I'm not even going to put Lilith and Jason's posts in bold.
OUTSTANDING NEW VLOG/VIDCAST
That Kentucky Witch – YouTube
Temperance Alden – YouTube
Chaotic Witch Aunt – YouTube
Da'at Darling – YouTube
Wildfire and Earth – YouTube
Warrior Witch Nike – YouTube
NOTES: Did you know that Temperance Alden has a blog here now? As I write this it hasn't quite gone live yet, but it's coming soon! That Kentucky Witch also recently collaborated with Mortellus on a sigil collection published here recently too.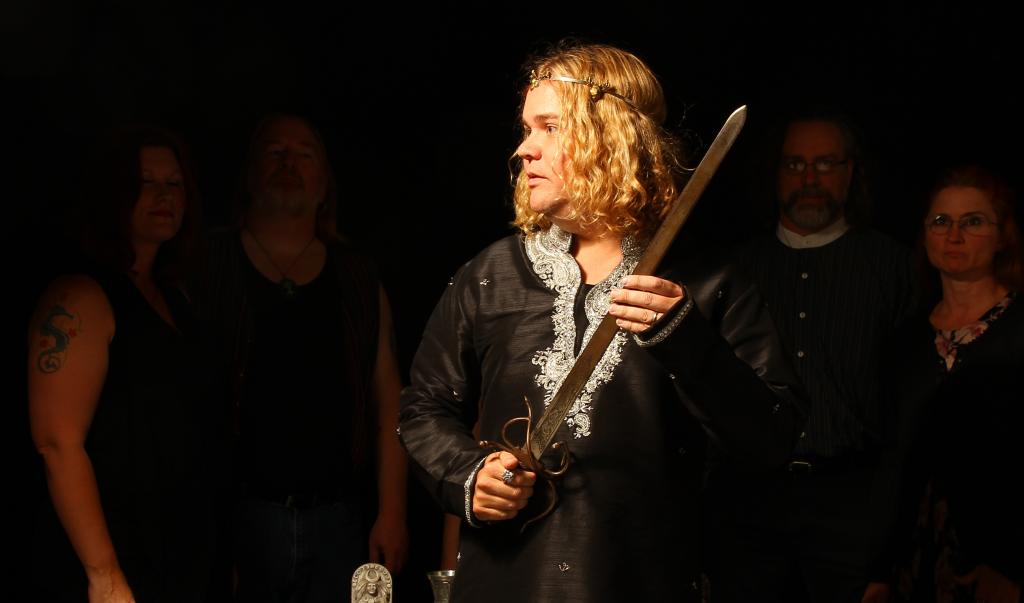 EXCEPTIONAL VIDEO OF THE YEAR
Benebell Wen – Ancestral Power and the Witch – Bell Chimes In #44
Thorn Mooney – Don't Put Other Witches on Pedestals
The Nameton – You Laugh You Wizard: Occult Meme Review
Arith Härger – Shapeshifting in Old Norse Mythology
Planet Weird – Hellier Season 2: The Night of Pan
The Bronx Witch – Is Wicca For Black People? | Sip With Me
NOTES: The writer of this post will confess to being a fan of Benebell Wen, but that they voted for Thorn Mooney because it's Thorn Mooney. Again, these are all amazing nominees. We are so blessed to be a part of such an amazing community.
OUTSTANDING SOCIAL MEDIA ACCOUNT
Witch With Me – Instagram
Temperance Alden – Instagram
Chaotic Witch Aunt – TikTok
Seeking Witchcraft – Instagram
Chaweon Koo – Tiktok
Mintfaery – Instagram
NOTES: Chaeweon wrote here for a little while, and Temperance will be writing here soon, we are also fans of Witch With Me, and a lot of Patheos Pagan Writers will be at their Gather the Witches event later this month!
OUTSTANDING NEW VOICE OF THE YEAR
Joshua Conkel – Hollywoo Podcast
Meg Rosenbriar – Witch of the Shoreline / Witch With Me
The Kentucky Witch
Chaotic Witch Aunt
Sidney Eileen – The Balancing Path
Temperance Alden – Wild Woman Witchcraft
NOTES: We are absolutely thrilled to see Sidney nominated!!
There are lot of categories not highlighted here, go and vote! And congratulations to all of the nominees!