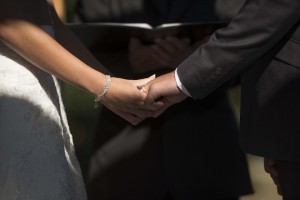 A Celebration Of Time 
Thirty years? Impossible.

But neither the calendar nor the bones

Belie the passage.

Relentless are the transitions,

The wounds, the delights,

The ebb and flow.

One first walks ahead,

But later lags behind.

Then, in measured steps,

We meet up again,

And yet again, once more.

Hands to heart, heart to hands.

A fall swiftly bids the other's

Arms, unflinching,

To snatch us back up,

And carry, and hold.

Too busy looking ahead,

We often miss

The eye-to-eye.

But the path ahead is well lit,

And our movements now

In harmony, in comfort.

Hands interlocked,

We again relive the day

When one became two,

And two became one.

 
Peace
Image Credit: Pixabay.com
Copyright 2016