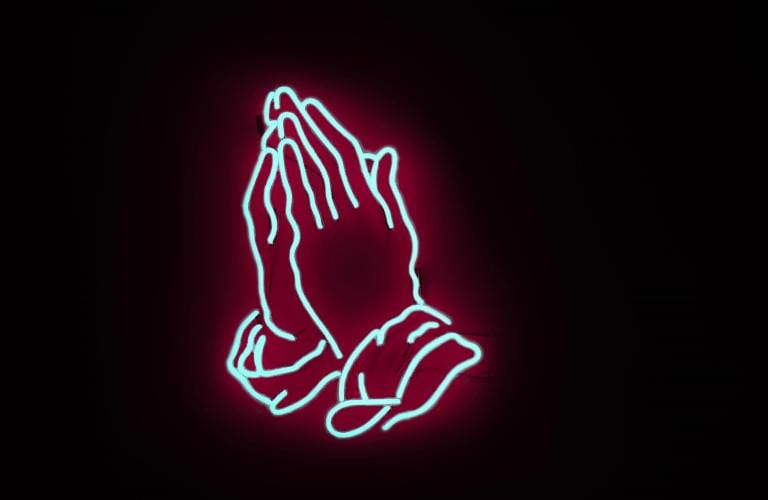 This may sound like an odd confession coming from an Anglican priest but, once upon a time, in the earliest days of my fledgling faith, I would have considered the praying of written prayers as suspect. At the very least, I would have thought this was inauthentic because it wasn't a spontaneous. At the very worst, I might have considered it a vestige of dead religion. Of course, the praying of written prayers can be rote and disingenuous but that has everything to do with user error, not the prayer itself. While I celebrate my youthful zeal, I roll my eyes at my naiveté. This is a dangerous combination: passion and ignorance. In my fervor for heart-felt faith, I didn't consider that a rejection of written prayers was a rejection of the very foundation of the Church's life of prayer, namely the Psalter. Alas. (There's probably a lesson in here about the minimum age for pastors.)
In any case, over the years, I have developed quite the taste for the prayers gifted to us by the rich heritage of the Church. Of course, this includes the Psalms. But outside of the canon, my great appreciate for this rich inheritance from the saints all started with discovering The Valley of Vision, a collection of Puritan prayers, during my seminar years. (If you don't have this, you should get it immediately). This all culminated in my discovery of the Book of Common Prayer, the prayer book of my particular tradition. Here is a prayer in this book that has become very precious to me:
Most Merciful God,
we confess that we have sinned against you in thought word and deed,
by what we have done and what we have left undone.
We have not loved you with our whole heart,
we have not loved our neighbors as ourselves.
We are truly sorry and we humbly repent.
For these sake of your Son Jesus Christ
have mercy on us and forgive us
that we might delight in your will
and walk in your ways to the glory of your name. Amen.
Man, that is so good. As it turns out, this Prayer of Confession is probably the primary reason I began to explore Anglicanism. I hope it goes without saying that extemporaneous prayers are great too. But there is something particularly formative about praying the prayers that are our inheritance. They serve as faithful guides along previously trodden trails of saints who have gone before. They direct our hearts and minds and wills to God. They provide language to express the deepest dimensions of the human experience.
There are two prayers that I've found particularly helpful of late. The first was written by Howard Thurman (1899-1981), the great American theologian and civil rights leader. This comes from his Meditations of the Heart, a collection of prayers and meditations.
Open unto me – light for my darkness.
Open unto me – courage for my fear.
Open unto me – hope for my despair.
Open unto me – peace for my turmoil.
Open unto me – joy for my sorrow.
Open unto me – strength for my weakness.
Open unto me – wisdom for my confusion.
Open unto me – forgiveness for my sins.
Open unto me – tenderness for my toughness.
Open unto me – love for my hates.
Open unto me – Thy Self for my self.
Lord, Lord, open unto me!
The second prayer was written by John Stott (1921-2011), the great British priest and theologian. Apparently the first thing Stott would do every morning when he arose at 5am would be to say this prayer, which is included in his biography Basic Christian:
Good morning, heavenly Father, good morning Lord Jesus, good morning Holy Spirit.

Heavenly Father I worship you as the creator and sustainer of the universe. Lord Jesus, I worship you, Saviour and Lord of the world. Holy Spirit I worship you, sanctifier of the people of God. Glory to the Father, and to the Son, and to the Holy Spirit.

Heavenly Father, I pray that I may live this day in your presence and please you more and more. Lord Jesus, I pray that this day I may take up my cross and follow you. Holy Spirit, I pray that this day you will fill me with yourself and cause your fruit to ripen in my life: love, joy, peace, patience, kindness, goodness, faithfulness, gentleness and self-control. Holy, blessed and glorious Trinity, three persons in one God, have mercy upon me, Amen.