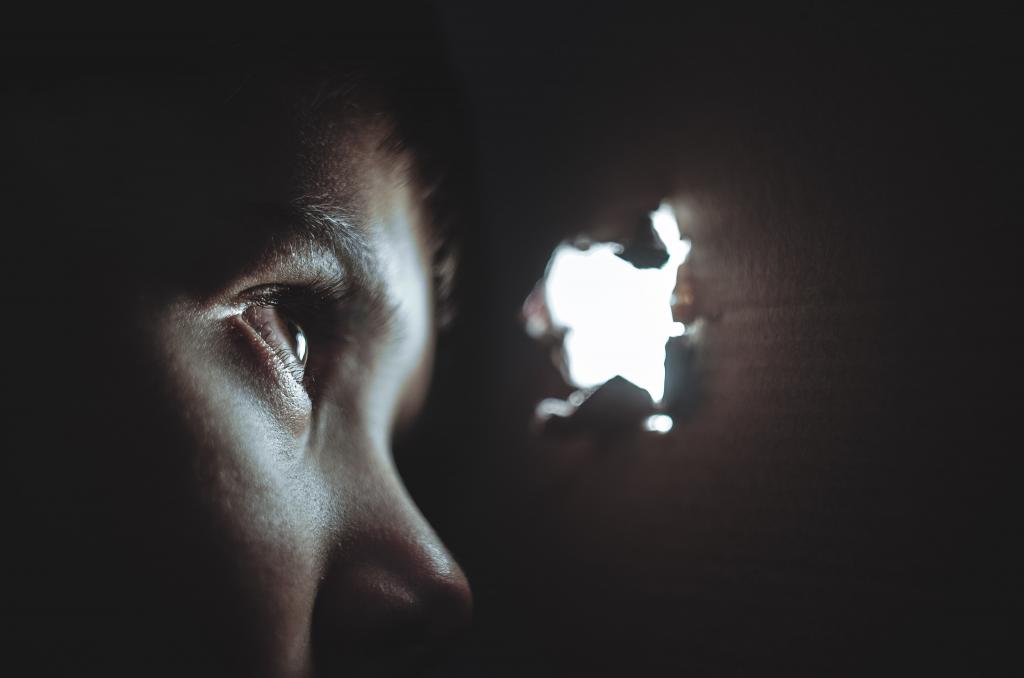 Visionings is a series that explores sight and seeing.
In the first installment, we consider the relationship of seeing and compassion. Part 1 is called Whale Eyes. The title is taken directly from the title of a New York Times video essay: How My Life Looks Through My 'Whale Eyes'.
What I want to do is provide some commentary on the video essay in order to frame one way in which you can see it. Watching the essay is a powerful experience of seeing. More specifically, it is an exercise in learning to see from another's vantage. It is – as I hope you'll see – an exercise, or perhaps better put, an invitation to compassion.
So, here are the directions: read this then watch the video.
The 12-minute video essay was created by James Robinson, a film maker from Maine. It is equal parts brave and vulnerable, enjoyable and tough to watch. With creative videography, Robinson helps the viewer understand what's wrong with his eyes. Ultimately, though, the video essay is an invitation to see him.
He says: "We put so much time and effort into make sure that people who are perceived as different understand what it would be life if they were normal. But we rarely ever do the opposite. Pushing those who seem themselves as normal to understand what it would be life if they were different."
To change the way we see, he develops the metaphor of a ship and the sea. Most everyone lives on the ship called USS Normal, but he's different. He lives in "the sea of difference," below the water. The video is for people on the the USS Normal. He says: "If you're going to spend your whole life aboard this ship, then I want to tell you a little bit about how you can meaningfully interact with what else is out there in the ocean."
Robinson's eyes are probably not like yours. He has a cocktail of issues called Strabismus, Alternating Exotropia, and Anomalous Retinal Correspondence (ARC). He's dubbed them whale eyes.
So-called "normal" eyes see two images and the brain fuzes the two images into one.  His eyes don't do that. They work individually, but they don't collaborate. That means there's too much information sent to his brain and so his eyes switch back and forth. His whale eyes seem to make everyone uncomfortable, including his own family. People don't know how to react to his eyes. Where is he looking? In which eye do I look?
With a healthy dose of whimsy, Robinson gives us a glimpse into the 1000s of humiliations he experiences in the world – things like striking out in tee-ball.
"I don't have a problem with the way that I see," he says. "My only problem is with the way that I'm seen."
About 10-minutes in, James gives you the opportunity to see him, to look straight into his eyes.
"You want to know why I call them whale eyes?" he asks. "It's because we love look at whales, and we're completely unbothered by the fact that we can only look into one of their eyes at a time. That's the kind of acceptance that I've always craved."
By the end we are given to see that what James really wants is what we all want. He created the film because he is different. He created the film because he's just like you.
Now, watch the video essay…