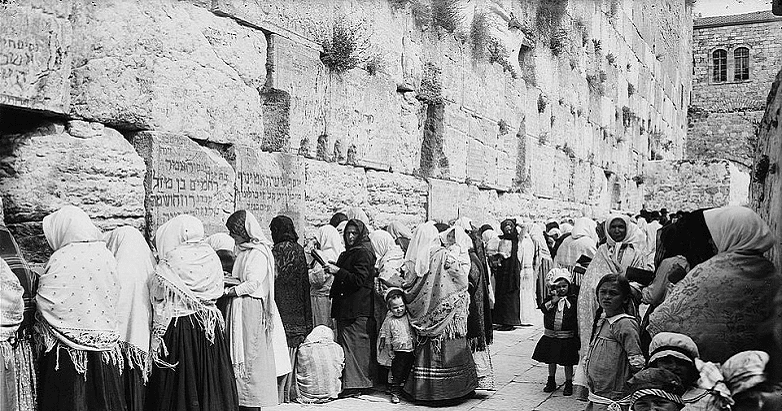 Jesus said, "All that you see here— the days will come when there will not be left a stone upon another stone that will not be thrown down."
Luke 21:5-11 for Tuesday of the Thirty-Fourth Week in Ordinary Time.
The Romans tore down the stones of God's Jerusalem Temple about forty years after Christ said it would be so.
But elsewhere in his Gospel, he spoke of tearing down the Temple as a token of his own death.
In the Word of the Lord, the Temple was God's house where he was to receive worship.
In flesh and blood, Christ is both the HOUSE of God and IS God.
One day, men torn him down dead from a cross and buried him.
On a second day, he lay in the tomb.
And on the third day, he rose from the dead.
When they opened his tomb— tearing stone from stone— it was already empty.
Christ, the Temple of God in Person, was and is no longer present in the same way as before his cross and tomb.
When he returns, everyone on earth will see him face to face.
Each Sunday in the Creed at Mass, we profess that He will come again in glory to judge the living and the dead.
But he warns us in his Gospel today:
See that you not be deceived,
for many will come in my name, saying,
'I am he,' and 'The time has come.'
Do not follow them!
The one we are to follow is Christ, who says: this is my Body… this is… my Blood.
In sacrificing himself on the cross, he chose to shoulder the burden of God's judgment against sin and carry it to his tomb.
In his resurrection from the tomb, a new door opened for all sinners.
To pass through that open door, we shall have to be willing to work with the Holy Spirit even to tear ourselves stone by stone away from sin.
It is the work and vow of our ONGOING CONVERSION.
Christ has already suffered to undergo and undertake it for us.
But it remains for us to choose freely to follow or not.
He comes now: having given up his Body and poured out his Blood for us in the new and eternal covenant, which is for the forgiveness of sins.
He calls us to take, eat and drink this forgiveness.
We have ongoing need to have it and seek it.
Turn. Love. Repeat.