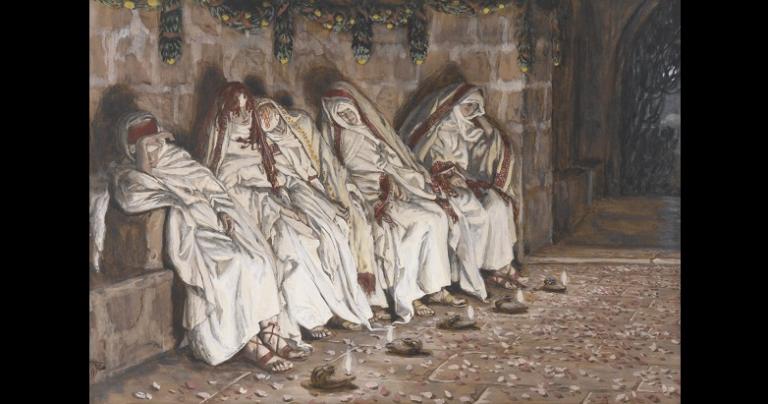 The foolish rejoice without making ready.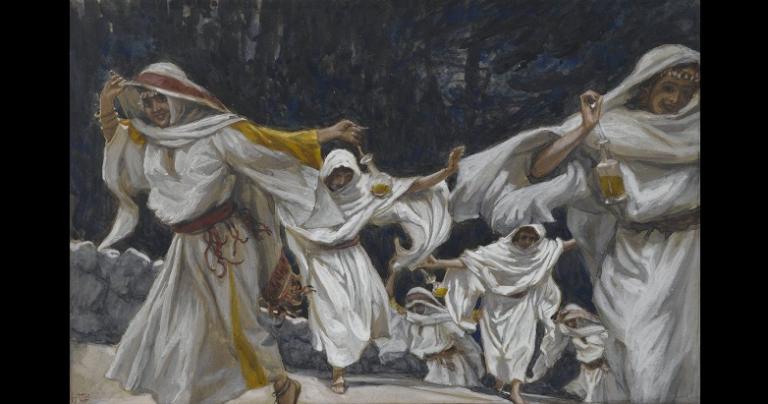 Matthew 25:1-13 for the Thirty-Second Sunday in Ordinary Time.
This parable is in the middle of a lesson on the world ending with the full coming of God's kingdom that is already on the way to us.
The kingdom comes to us in many ways.
It comes to us, offers itself to us through the presence of Christ in his grace, in the power of his Spirit, and in the sacraments.
The kingdom also meets each of us when we freely offer ourselves in following the lead of the Spirit.
The kingdom also calls and waits for us from beyond death.
Lastly, this kingdom of the Father and of Christ will bring on the end of time, with new heavens and a new earth, and the unending wedding supper of the Lamb of God.
However, as today's parable upholds, the kingdom of heaven makes not only promises.
It also threatens to shut us out for foolish lack of forethought and readiness.
Then the King, the Bridegroom, the Lord would tell us what he says in today's parable: Amen, I say to you, I do not know you.
Thus he warns us to watch out for him always, to be ready at all times, because the kingdom of heaven keeps days and hours that are not for us to know.
The parable's wise virgins who were ready and waiting for the bridegroom make clear that Christian watchfulness is not dread of danger to come, but MINDFUL AND EAGER READINESS TO REJOICE.
Here in his Eucharistic Body and Blood, the Lamb of God sacrifices himself to take away the sins of the world.
That is the mere beginning of the bliss and blessing for those who are called to the everlasting wedding supper of the Lamb.
Turn. Love. Repeat.