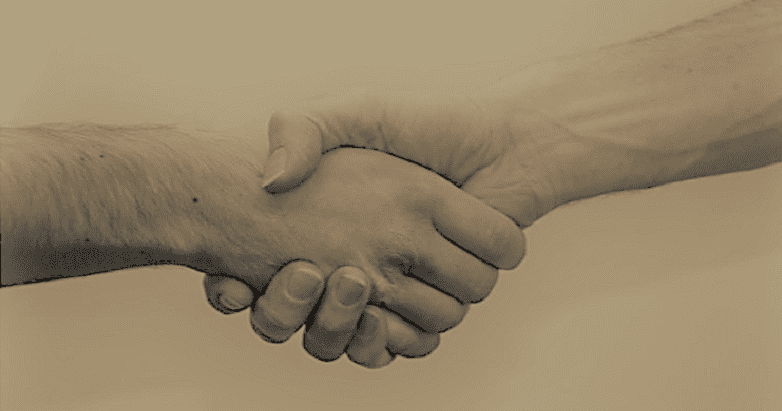 I believe in one God, the Father almighty, maker of heaven and earth, maker of the body which he loves, saves and raises from the dead.
Mark 1:40-45 for the Sixth Sunday in Ordinary Time.
Today Christ stretched out his hand, touched a man's sick body and gave a command: Be made clean.
Be made clean— such words from Christ have power beyond welfare of the body only.
Such words from Christ are also salvation from SIN.
Because of this, Christ also worked healings of the BODY by saying: Your SINS are forgiven.
Today, Christ first cured the man's body.
Then Christ sent him to make the offering the Law of Moses required from one cleansed of leprosy.
The Law required him to make two sacrificial offerings.
One was a sacrifice of thanksgiving and worship.
The other was a sacrifice to ATONE for SIN.
When Christ said to the kneeling leper, Be made clean, Christ had the whole man in mind: clean to enjoy health of body, clean to feel joy, clean of sin.
Today at this altar, we kneel with the leper to ask God for health, joy, forgiveness, salvation, holiness and resurrection.
In the end, it will all happen with our wills, minds and bodies alive, giving thanks and glory to God.
Christ wants all of that for us, just as he wanted it all for the leper.
The kneeling leper had said to Christ: If you wish, you can make me clean.
Today, kneeling before Christ at his altar, Christ in his Body, Christ in his Blood, we shall echo the leper: Lord … only say the word, and my soul shall be healed.
Then the Lord will reach out to touch us with his Body and his Blood, fulfilling what the prophet Isaiah said: He TOOK our infirmities and bore our diseases.
He is the Lamb of God who TAKES upon himself the sins of the world.
Furthermore, Christ himself makes the two offerings the Law of Moses required of lepers.
Christ offers HIMSELF up as a sacrifice of THANKSGIVING— that being the literal meaning of Eucharist— and he offers himself up for the forgiveness of sins.
Christ calls us to take, eat and drink communion with him in the atonement and gratitude he offers to the Father.
Doing so will lead us away from hardness of heart.
Then we can be made clean of heart and ready for everlasting joy in soul AND body.
After all, in the Creed at Mass Sunday after Sunday, we own that we look forward to the resurrection of the DEAD and the life of the WORLD to come.
We're not going to live in heaven.
No, we're going to live in heaven on earth.
Turn. Love. Repeat.