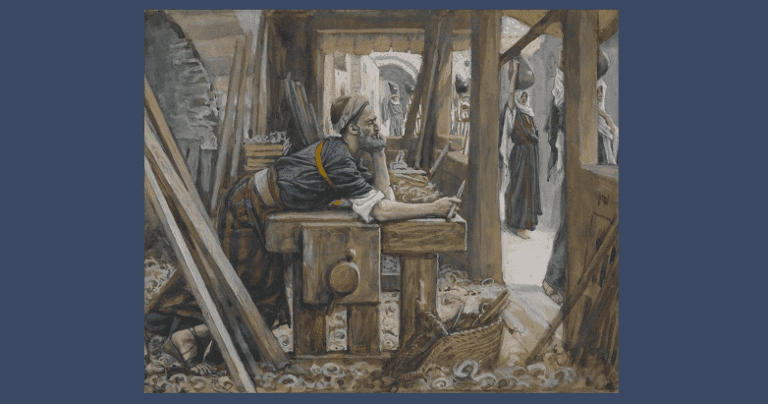 The Patheos "Sick Pilgrim" blog asked me to write about St. Joseph as part of their observance of the Year of St. Joseph that Pope Francis has asked the Church to celebrate from 8 December 2020 to 8 December 2021.
+
Pope Francis has written an apostolic letter about St. Joseph.
+
I, as a Benedictine monk, follow St. Benedict's rather restricted or pared down spirituality, with no other specified "devotional" practices other than the ceremonial worship of the liturgical hours throughout the day and a discipline called lectio divina.
So I don't have a particular devotion to St. Joseph.
Thus, writing about Joseph is an interesting, unusual and challenging project for me personally.
Jesus teaching with singular trust, hope and love about the fatherhood of God cannot be separated from Jesus knowing and experiencing the fatherhood of Joseph.
Perhaps it is fitting that Joseph never says a word out loud in the text of the Gospels.
The loud words of Joseph are the son he raised and the words and deeds of that son: Jesus.
St. Joseph was the lectio humana, the human lesson of fatherhood that raised Jesus to give us the lectio divina, the divine lesson of God's fatherhood.
Here's a link to: what I wrote for Sick Pilgrim on St. Joseph.
Turn. Love. Repeat.