Welcome to the Unbelievable? Blog on Patheos! Let me tell you the story so far…
Conversations matter. Yet, since the turn of the millennium, dialogues on the biggest questions in life – purpose, value, science, faith and God – have been dominated by aggressive voices across the religious and non-religious spectrum.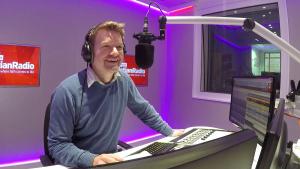 Many point to 9/11 as a key turning point in the culture when, in the eyes of many secularists, religion proved itself to be a threat to society. The New Atheism spawned a host of bestselling books from Dawkins, Harris, Dennett, Hichens and others. And as the connectivity of social media began to expand, so those anti-religious voices became more and more vocal.
At the same time, fundamentalist religious responses often dominated the narrative from the other end of the spectrum. Sadly, broadcast media, whether in the secular or Christian domain has tended to reinforce the 'conflict' narrative between science, religion, reason and faith.
Usually, TV or radio programmes take a single perspective approach, and where there is dialogue or debate it is often reduced to sound-bites or set up to create drama/conflict rather than foster mutual understanding. It has led a younger generation increasingly distrust voices once considered to be authoritative, including partisan national media outlets.
A Christian show that atheists listen to
Back in 2005 I began hosting the Unbelievable? show on Premier Christian Radio in the UK in order to create better conversations between Christians and non-Christians. By 2007 we had begun podcasting too (we were early adopters) and discovered that it wasn't just Christians who wanted to listen – atheists, agnostics, and those of other worldviews began downloading the show too.
There are relatively few TV or radio shows that exist to do what Unbelievable? does – regular, substantive dialogue on issues of science, faith and reason. Listeners, especially in the USA, frequently comment: "We have nothing like this here!". 
Over the years it has become a well-respected forum for intellectual dialogue on the big questions of life, faith, science and philosophy. Two guests (most often a Christian and non-Christian) join me for about an hour of discussion.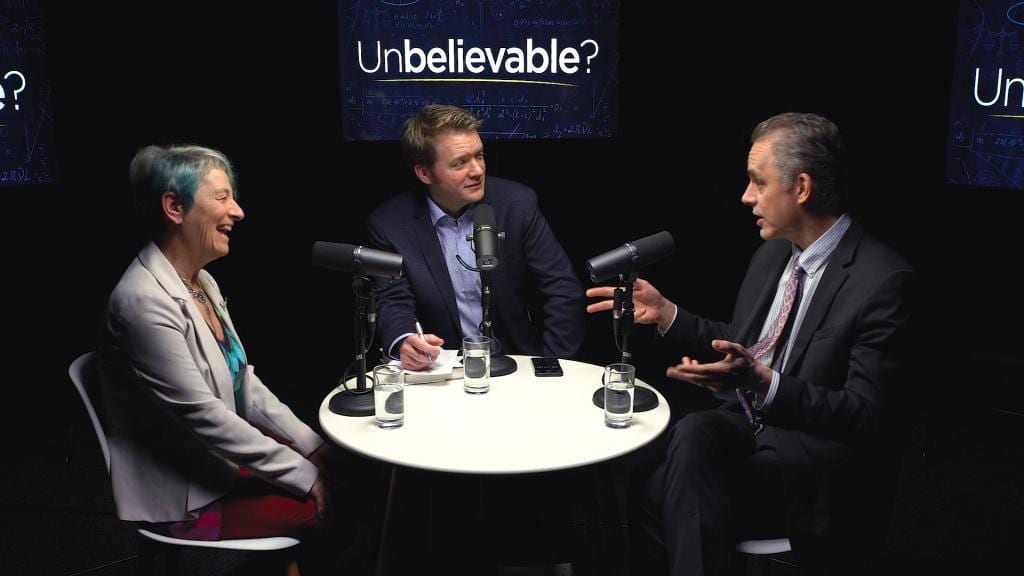 As well as reaching a Christian audience, the even-handed format of the show has made the podcast popular with the atheists, agnostics and those of other faiths who listen. A frequent comment goes something like: "You'd never normally catch me listening to Christian radio, but your show is the exception!"
As one listener recently tweeted: "I'm very much an atheist, but the best podcast out there for discussions on faith and belief is Unbelievable?  from Premier Christian Radio. Respectful and deep discussion, tough debates. It's really a great place for intellectual growth. Highly recommended!"
In that sense, the show has never been your average 'apologetics ministry'. There are no 'pat' answers on Unbelievable? 
The "?" references the questioning approach the show takes, as it aims to foster a better understanding of the interaction of science, faith, ethics, philosophy & theology. Listeners and viewers are allowed to make up their own minds as the dialogical nature of the show encourages critical thinking.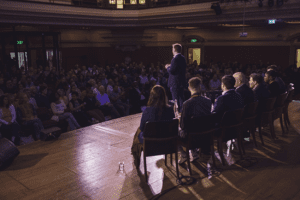 Hosting the conversation
Over the years the programme has featured significant atheist and agnostic guests such as Richard Dawkins, Laurence Krauss, AC Grayling, Eugenie Scott and Paul Davies as well as Christian scientists and thinkers such as Alister McGrath, John Lennox, Denis Alexander, John Polkinghorne, Paula Gooder and NT Wright. 
The show also features dialogues with Muslim, Jewish, Hindu, Buddhist and other religious worldviews. 
Our website www.premierchristianradio.com/unbelievable is home to the episode archive on podcast (over 600 programmes) and a collection of written articles and videos. 
Since 2011 we have hosted an annual Unbelievable? conference in the UK (and we sometimes make it out to the USA too) which addresses questions of faith, science and theology with hundreds in attendance.
In 2017 my book, 'Unbelievable? Why, after ten year of talking with atheists, I'm still a Christian' was published. It told the story of the show and outlined my case for faith after hosting hundreds of conversations.
In recent years the show has moved from being a radio and podcast based show, to having a significant video presence too. 
In 2018 we launched The Big Conversation – a video debate series from Unbelievable? that has run for two seasons and has featured notable names across the philosophy and faith spectrum, including Jordan Peterson, Susan Blackmore, Steven Pinker, Derren Brown, John Lennox, Daniel Dennett, Keith Ward, AC Grayling, Tom Holland, Matt Dillahunty and William Lane Craig.
Look out for more Big Conversations to come in 2021, produced in partnership with the John Templeton Foundation. 
As well as continuing to broadcast every week on Premier Christian Radio in the UK the Unbelievable? podcast and video channels have grown to millions of downloads and views each year. Our audience is global and religiously diverse, and that is reflected in the guests you'll see featured on the show from week to week. 
I try to be as fair-handed as possible as I moderate the dialogues, but I never hide the fact that I'm a Christian. At its core, the programme aims to show, through sparky dialogue and debate, that Christianity an intellectually robust option for thinking people today. But it does that without preaching or hectoring. Good conversations open up so much more.
Why we've joined Patheos
Patheos has been hosting conversations across the faith spectrum on the blogosphere for almost as long as Unbelievable? has been hosting them in the podcasting world. We are natural bedfellows, and I'm surprised it's taken us this long to get together…
The Unbelievable? blog here on Patheos will bring you highlights, commentary and opinion on some of our most significant show content, past and present. Along with my co-bloggers, Erik Strandness and Ruth Jackson, we hope you'll stop by regularly to read our thoughts on faith, culture, science and philosophy, and leave your own thoughts in the comments section too.
I'm hoping that through this blog we can keep creating better conversations together.
Subscribe to the Unbelievable? podcast