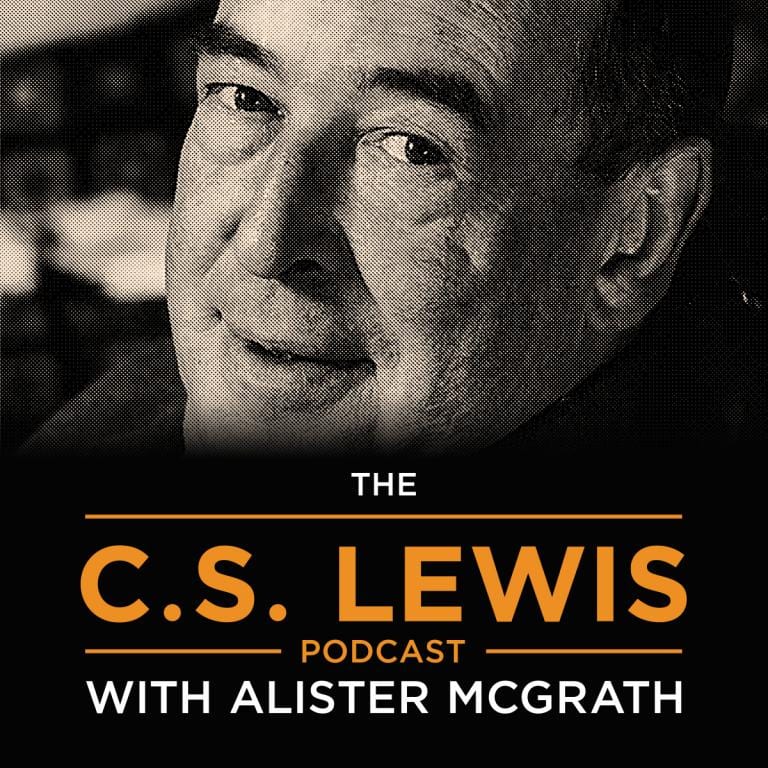 If you have been a Christian for longer than a minute, chances are you have read something written by C.S. Lewis – even if just in the form of a quotation by someone else. As we launch a new podcast on C.S. Lewis' thought, theology and teaching, we take a look at how influential he has been on Oxford professor Alister McGrath.
C.S. Lewis is one of the most influential voices in modern Christianity. The 20th Century British writer and lay theologian has profoundly impacted Christians around the world and brought many atheists and agnostics to faith in Jesus.
An Oxford student
One person whose faith was greatly encouraged by the writings of C.S. Lewis is Professor Alister McGrath. Both men were raised in Northern Ireland, studied at Oxford University and went on to become professors there. They also both came to faith from atheism slightly later in life.
McGrath discovered Lewis in 1974 when he had recently become a Christian as an undergraduate. A friend who was fed up of answering McGrath's many questions recommended he read Lewis. These books completely transformed McGrath's faith. He told Ruth Jackson in a recent interview:
"It was as if someone turned the light on, as if something clicked. I suddenly realised this makes sense."
One of the things that drew McGrath to C.S. Lewis was his assurance of Christianity's ability to make sense of things. He often draws on Lewis' famous quote from his essay 'Is Theology Poetry?':
"I believe in Christianity as I believe that the Sun has risen, not only because I see it but because by it, I see everything else." (from Is Theology Poetry?' available in The Weight of Glory).
A Lewis expert
McGrath, who sees Lewis as an unofficial mentor in his own Christian walk, is the Andreas Idreos Professor of Science and Religion at Oxford University and one of the world's leading experts in CS Lewis. Although many have previously studied Lewis' life and work, McGrath brings a unique perspective as a fellow Irishman, Oxford professor and former atheist. He said in the first episode of The CS Lewis Podcast:
"Lewis is like a mirror. I saw myself reflected in him to some extent, but I also began to realise just how significant Lewis is."
Although CS Lewis died nearly 60 years ago, McGrath believes he still has important things to say to even the youngest members of our society today:
"Lewis is touching on things that are so deep and so significant, that each generation will find something in him that they will take away."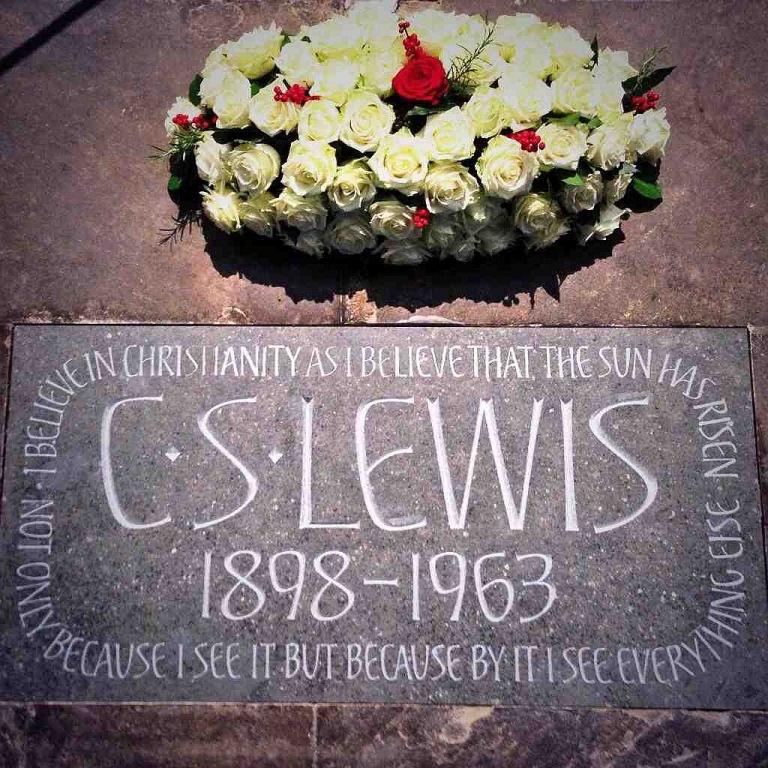 A podcaster
Here at Unbelievable? we love C.S. Lewis, we love podcasts and we love Alister McGrath. So, we are delighted to announce our exciting new project, which combines all three and launches this spring. The most recent member of our team, Ruth Jackson, will be hosting a new podcast series – The C.S. Lewis Podcast with Alister McGrath.
In the first eight episodes of the podcast, we will look at C.S. Lewis' conversion, his friendships, his stories, the Christian life, apologetics, education, the problem of pain and his hope of heaven. It will be a great podcast for Christians wanting to learn more about Lewis while strengthening their own faith, but it will also be a great one to share with non-Christian friends who are grappling with some of life's big questions.
Every Monday, Ruth Jackson and Professor Alister McGrath will reflect on C.S. Lewis' ideas, life and influence as well as trying to answer questions that impact culture today.
Click here to find out more about this exciting podcast and listen to the first few episodes.
Subscribe to the Unbelievable? podcast
Join NT Wright, Tom Holland, Josh McDowell and others online at the Unbelievable? conference on 15th May