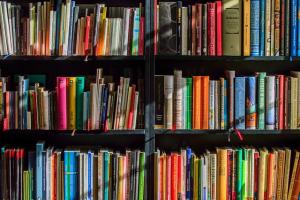 This is the first entry in the series Books Pastors Should read. The first offering is "I Take My Coffee Black" by Tyler Merritt. The books in the series are books I have read and found to help me think about God, the church, or both.
If Only You Knew
Tyler writes his book, which opens his life for you to see because he wants you to know who he is. He begins with a story that happened recently in his life. But it is a story that has echoes far across the history of the United States. Tyler was judged by the color of his skin and not by his 1000-watt blinding smile. This brings turmoil to Tyler because he understands if you knew him, you would like him (maybe even love him.)
Tyler takes us on a journey through his life from that opening story. The book contains the highlights and lowlights and everything in between. He does not shy from letting a light shine on the darker parts of his life. He also is not afraid to proclaim his relationship with God through Jesus. Tyler has been in the spotlight, including going viral for a video on The Jimmy Kimmel Show. But he is also often found sitting on a park bench, just another soul enjoying the outdoors.
Not A Theology Textbook
Before I get to why pastors should read this book, let me address the nature of the book. The book is autobiographical. It is Tyler's story from his point of view and understanding. I can't entirely agree with some of the actions, as well as some of the theological conclusions expressed in the book. But this is not a theology textbook. This is a book that helps you understand Tyler's American experience. As good theologians, we should always test everything and keep what is good. There is some sensitive material in the book, so don't choose it as one to read to your kids before you read through it first.
Pastors Should Read This Book
While this book is not for shaping your theological knowledge, it is for shaping your compassion for people who are not like you. If there is a thesis statement (or understatement), it is expressed in the thought: Distance breeds suspicion. Proximity breeds empathy. Tyler invites you to sit down and learn about his experiences. Powerful stories help shape the heart. And when our hearts gain empathy, they expand and look more like the commands of Jesus. Love your neighbor as yourself. And beyond that, learn to love your enemy and bless them.
Correct theology has great benefits, but we are just boisterous noisemakers if we do not have love. And like the story of the good samaritan, we cannot show love by moving to the other side of the road. We cannot pretend that whatever that hurting person is going through is none of our business. We can't decide that our holy work is far more important than getting involved and serving the hurting. When we seek to understand others, we naturally create proximity. Our curiosity drives us to get closer; what we learn shapes our thoughts and feelings.
Allowing Proximity to Breed Empathy
Fair warning, depending on how conservative you are, parts of this book will be hard to read. You will find you don't agree with Tyler at every turn. But you don't have to agree with every thought a person has to act with empathy. Finding compassion is not based on theological alignment but on seeing people as God sees people. Understanding people's stories also combats the false narratives that distance creates. I pray that as you read this book, you will see areas in your heart that need to be cleaned out. I also pray that you will be inspired to learn more about people who are not like you and to be curious.
Feel free to follow my Facebook page, The Unbroken Ground | Facebook, for updates and to leave any feedback or questions.