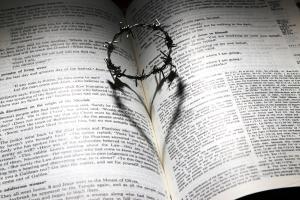 I ended my last post with the charge, "We must go and do." If you genuinely want to change your heart to change the world, you have to start somewhere. The following list is not unique or new, but I need reminders throughout life's craziness. Also, due to the nature of posting a blog online, I will be brief and not provide a long list of resources. If you would like further information, please see the information at the end of the post to contact me.
Seek
You won't see the Kingdom of God if you haven't met the King. And not just met Jesus but learned how to follow as a disciple. We live in a world that demands attention at every turn. From our schedules to the latest news to the next big movie or tv show, and so on, we live lives that don't give much space for seeking God. Knowing Jesus is the most crucial relationship in your entire life. And it has to be more intimate than just the one time you said a prayer.
We must remember that God delights in us and meets us when we seek Him. I am amazed that the creator of the universe desires to know me. He wants to know you too! All of you. He wants to know your heart. And then show you what a Kingdom life is truly about. Growing up, I was told you needed a "quiet time" in the morning. But really, the first key is purposefully pursuing a relationship with Jesus. You do this through prayer, reading the Bible, and worship.
Commit to carving out time in your schedule every day to be with God. Seek His truth and wisdom daily. Learn His heart, and you will see the Kingdom in ways you have not before.
Find
Find your Community
America is one of the most technologically connected countries filled with people who suffer from loneliness. The Kingdom life is meant to be lived in a community. Find a local church, small group, or a close family or friend with whom you can seek the Kingdom of God. You may be frustrated with your church because of the pastor, members, or policies. Churches are made up of mistake-prone, sinful people. And you are one of them. Nonetheless, we are called to be part of the body (that is, the church.)
If you can't keep attending the church you are at, find another one. But before you do, please pray about being an agent of change. Ask God if He has you in that church for a specific reason. No church is perfect, so if those are your expectations, please lower them. Sometimes God does call us to find a new community, but seriously reflection should happen before making any changes. Sometimes God has placed you in a problematic community so that you can grow or help others grow. Don't assume that difficulty is a sign you should move on.
Find your Calling
If you are a disciple of Jesus, God has work specifically for you. Not all Christians are called to be pastors or missionaries. But we have all been given the Great Commission. Find your place to serve. You may find your place at your church. Your place of service may be where you work. When you work in the secular world, you bring the intersection of your workplace with the Kingdom of God. You may or may not have verbal opportunities, but you have plenty of opportunities to show love, patience, peace, joy, etc. And we should be ready to answer any questions people do have about our faith.
Your place to serve may be at home, at a community rec center, or at a local homeless shelter. Fight for a time in your schedule to meet with your community and to serve. The Kingdom of God is advanced by those who see opportunity in every stage and aspect of life.
Give
Learn to give thanks. Be thankful every day for everything. The lens of thanksgiving clears away so many competing distractions looking to fill our hearts and spirits. Some people keep a thankfulness journal. Others keep a jar with pieces of paper to place inside. However you do it, do it. Kingdom hearts are thankful hearts. When we practice gratitude, we see the abundance of God's blessing and provision.
Learn to give. Give your money, possessions, time, friendship, and love. When we understand God's abundant blessings, our stuff loses its death grip on our hearts. The first church lived out this truth. Instead of saying, "this is mine." they said, "this is God's." The Lord gives, and He takes away. In America, we love the control that having resources gives us, but it is a mirage and a trap for our hearts. So give, give to the local church that you belong to. Give to a friend that asks. To a stranger standing with a sign next to that road. Give it away like it is not yours because it isn't. Whatever God has blessed you in abundance with, give thanks, and then give to further God's Kingdom.
Change the World
People want to change the world. But most people think that change comes from the top down. Changing the law or government sounds like an effective tool for changing the world. But God most often acts oppositely. Change starts at the bottom and trickles its way up. People rebel against being told what to do by authorities. But we are most responsive when we see the difference living for the Kingdom makes in our spouse, friend, or co-worker. God's Kingdom and the fruit it produces is a catalyst that reveals a different and better way. Jesus started with 12 hearts, and it turned the world upside down.
Ask God to shape your heart if you want to change the world. And then ask God to use you to expand His Kingdom in your home, community, and world. Seek, find, and give now and into all eternity. Change your heart, change the world.
Feel free to follow my Facebook page, The Unbroken Ground | Facebook, for updates and to leave any feedback or questions.