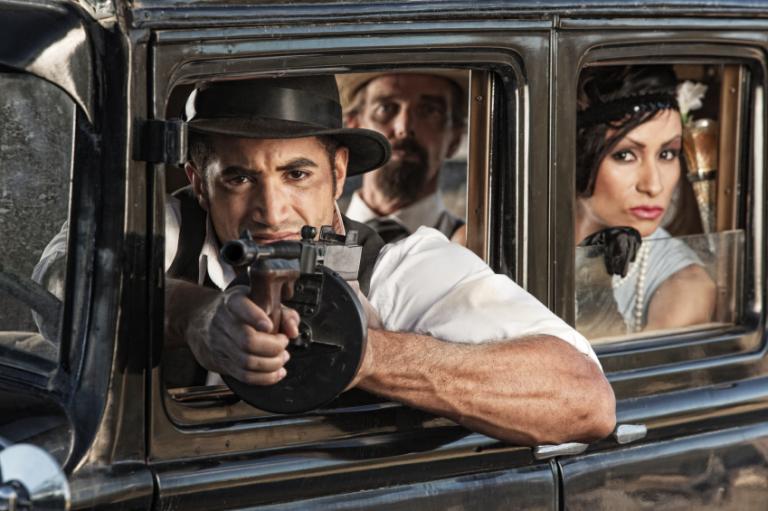 If you drive quickly through Luke 3, you might miss the significance of Jesus' baptism (Luke 3:21) and genealogy (Luke 3:23-38) for his identity and mission. Jesus undergoes John's baptism of repentance (See Mark 1:4) and Luke's gospel makes a point of tracing Jesus' lineage all the way back to Adam (whereas Matthew, given the author's Jewish emphasis, traces it back to Abraham; see Matthew 1:1-17).
The long and the short of it is that Jesus does not drop down to earth and do drive-by evangelism or hover above in a blimp and drop gospel tracks on our heads and call to us from a loudspeaker. He takes up residence and shares our existence. Jesus takes on our human condition with all its frailty and brokenness in order to heal and transform it. After all, as the ancient church declared, the unassumed is the unhealed (St. Gregory Nazianzen), or as the Apostle Paul wrote, "For our sake he made him to be sin who knew no sin, so that in him we might become the righteousness of God" (2 Corinthians 5:21; ESV).
Jesus is not into quick fix Christianity. After all, he was around thirty years of age when he began his public ministry (Luke 3:23). I can only imagine what it was like for him to grow up as a typical human being and work as a carpenter. There were a whole lot of normal, mundane days and years with no high octane, thrilling short-term missions' encounters about which to boast.
All too often, we are tempted to think that Christ's atoning work involved his passion, crucifixion, and resurrection alone. While Good Friday and Easter are certainly essential, they are bound up with the entirety of Jesus' atoning life. Jesus' entire incarnation was and is atoning. Otherwise, Jesus could have simply dropped down on Good Friday and popped back up to heaven on Easter. As Luke's genealogy suggests, Jesus is in the process of transforming the Adamic creation. To use Irenaeus' language, Jesus recapitulates creaturely life (See my essay on this theme). I should add that in light of Luke's genealogy where Jesus' lineage is traced all the way back to Adam, we can take to heart that Jesus is not simply concerned for this or that people group, such as those of Jewish, Swedish or English descent, but for all people groups.
How does this discussion bear on us today? While the church does not extend the incarnation, the church does participate in Christ's life through the Spirit as Christ extends his work through us today (See my article on this subject). As we participate in Christ's life through the Spirit, it is important that we guard against drive-by evangelism and take up residence in the lives of people of various backgrounds. Far more important than providing solutions is being the solution in community to a given community's problems. As Jesus takes our history to himself and shares his life with us, he calls on us to share in his life through the Spirit and experience him as the relational solution to our various problems in the diverse communities we inhabit.
Jesus did not simply give us a road map and tell us how to reach our destination; he is the road map (See John 14:6-7). He takes us to the destination; granted he walks and drives slowly most of the time. But how can it be otherwise? Drive-bys and quick fix solutions never result in long term relational gains.