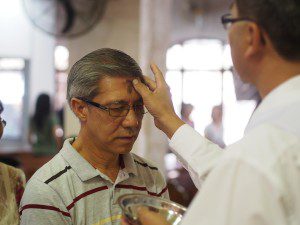 By Paul Louis Metzger and John W. Morehead
Scores of people "celebrated" the beginning of Lent yesterday with an observance of Ash Wednesday. Lent is a time when many Christians give up consumer comforts like chocolate or coffee. Pope Francis encouraged Christians to go beyond renouncing such comforts to fast from indifference toward others. The Pope spoke of indifference as a global problem: "As long as I am relatively healthy and comfortable, I don't think about those less well off. Today, this selfish attitude of indifference has taken on global proportions, to the extent that we can speak of a globalization of indifference. It is a problem which we, as Christians, need to confront." (You can find the message at this link; see also this article in TIME).
The Pope highlighted the need to identify with those who suffer. This is a very biblical theme, which we find Paul highlighting in 1 Corinthians 12:26 (which the Pope also quotes): "If one member suffers, all suffer together; if one member is honored, all rejoice together" (ESV). Here we call to mind the Egyptian Coptic Christians who were publicly and horrifically executed by ISIS in Libya. (See here). May we not be indifferent to our Christian brothers and sisters who personally grieve the loss of these lives and who experience the impending danger of violent persecution, though they live far away and hold to different teachings. The Pope modeled his call to move beyond indifference by honoring the slain. (See this article).
In light of these timely comments and actions from the Pope, we need to apply them in other contexts as we also guard against indifference concerning the recent fatal shooting of Muslims in North Carolina (link), or the recent wave of anti-Semitism in Europe (link).
But the ramifications for guarding against indifference go further. Jesus does not simply tell us to love our Christian neighbors, but all neighbors. We find this in the parable of the Samaritan of exceeding mercy recorded in Luke 10. It is helpful to remember that this story was very subversive, but in positive ways. In answering the question as to who our neighbor is and how we should love them, Jesus could have told the story of a good marginalized Jew. But instead he chose to make a member of an ethnic group despised by the Jews the main character in the story, and in so doing he drives home the radical kind of love we should have for neighbors of various kinds. Regardless of what the Samaritan believed and practiced, as well as the man beaten and left for dead, the Samaritan was not indifferent to the plight of this man, who was very likely a Jew. Jesus commends the Samaritan for his compassion for this man lying before him on his path. The Samaritan is a neighbor to the person in dire need, even in the face of ethnic and religious tensions involving their communities.
There are several applications that can be made in light of 1 Corinthians 12:26 and the parable in Luke 10 in the effort to move past indifference and respond to religious violence around the world:
First, our awareness of the need to move beyond indifference at Lent should cause us to be mindful of Christians of various traditions around the world who face increasing persecution and martyrdom, and pray for them.
Second, our awareness of the need to move beyond indifference at Lent should help us become more aware of the suffering of Christians around the world and raise concern by speaking out on their behalf. Persecution of Christians worldwide has been on the increase for some time, with Christian martyrdom doubling in 2013. (See here). A greater awareness of the persecution and martyrdom of our brothers and sisters in Christ around the world can help us frame advocacy for religious freedom in the U. S. from a more global perspective.
Third, our awareness of the need to move beyond indifference at Lent should lead us to be vitally concerned for the adherents of other religions, who face religious oppression. When American Muslims are murdered in a dispute in North Carolina, or Muslims at a conference opposing terrorism are shouted down as anti-American (see here), or when adherents of various minority religions face persecution, Christians should pray for them and protest against such abuse.
Fourth and finally, instead of fasting from cake or chocolate or some other consumer comfort, consider getting together with adherents of other religions to discuss the persecutions adherents of various religions face today. In this way, and the multiple other ways noted above, we can move beyond indifference and make a multi-faith difference at Lent.
_______________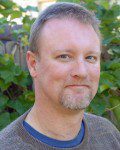 John W. Morehead
(M.A., Salt Lake Theological Seminary) serves on the Board of Directors of the Foundation for Religious Diplomacy and is the Custodian of the Evangelical Chapter of the FRD. John is also Director of the Western Institute for Intercultural Studies. He is co-editor and contributing author for Encountering New Religious Movements: A Holistic Evangelical Approach, the editor of Beyond the Burning Times: A Pagan and Christian in Dialogue, and co-founder and editor of Sacred Tribes Journal. John also provides expertise to the Lausanne Committee for World Evangelization issue group on "The Church and the New Spiritualities." He has been involved in numerous interreligious relationships and active conversations for many years in the contexts of Islam, Mormonism, and Paganism.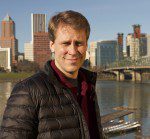 Paul Louis Metzger
also serves at the Foundation for Religious Diplomacy as a Senior Fellow and is a Charter Member of the Evangelical Chapter. Paul has also been involved extensively in cultivating relationships and meaningful conversations with adherents of diverse faith communities. Paul's bio appear elsewhere at this column.