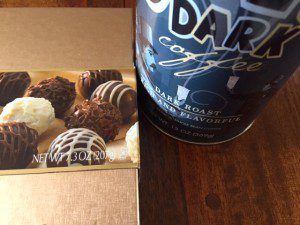 Many Christians celebrate Lent, a forty day season of prayer and fasting that ends the day before Easter. Christians who observe Lent give up creaturely comforts and habits of various kinds, such as chocolate, coffee, and cigarettes. This year, Pope Francis called on Christians to give up the global problem of indifference during Lent. The Pope claimed, "As long as I am relatively healthy and comfortable, I don't think about those less well off. Today, this selfish attitude of indifference has taken on global proportions, to the extent that we can speak of a globalization of indifference. It is a problem which we, as Christians, need to confront" (You can find the message at this link—"Message of His Holiness Pope Francis for Lent 2015").
Lent is a season leading up to Easter, when we reflect on God's own self-denial. By no means indifferent, God in Christ provides us with the surest sign of love that makes a fundamental difference in our lives. What did God give up for Lent? It wasn't chocolate, coffee, cigarettes—or even broccoli! God gave up his Son. Paul tells us in Romans 8: "He who did not spare his own Son but gave him up for us all, how will he not also with him graciously give us all things?" (Romans 8:32; ESV) From a biblical perspective, it is impossible to establish and cultivate strong relationships apart from self-denial. God goes to the greatest lengths possible during the season of Lent—indeed during his Son's entire incarnate life[1]—to break through our indifference and build lasting relationships of trust and intimacy with us. He does so by giving up his most prized 'possession'—Jesus.
Paul tells us that this God who gives up his Son for us will graciously give us all things in relation to him (Romans 8:32). From the immediate context of Romans 8, such gifts do not include the removal of suffering and self-denial in this life. The Apostle writes of our need to suffer with the Lord (Romans 8:17) and that nothing can separate us from God's love in Christ, including persecution (Romans 8:35). We are children and heirs of God and fellow-heirs of Christ (Romans 8:16-17). We will share in his glory in his coming kingdom, which far exceeds our present state of suffering (Romans 8:18). Our eternal inheritance is sure—nothing can separate us from the everlasting love of God in Christ (Romans 8:37-39).
God gave up his Son in order to gain him back along with us at Easter. He is the firstborn of many brothers and sisters who are conformed to his image—the new humanity that God creates in Jesus' resurrection from the dead (Romans 8:29).
All of us who claim Christ must give up indifference and the refusal to identify with him in his sufferings so as to gain the glory that awaits us in relation to him (Romans 8:17). I imagine that the twenty-one Egyptian martyrs who experienced martyrdom at the hands of ISIS just prior to Lent this year envisioned this hope of sharing in Jesus' glory, as Jesus was the last word on their lips.
What words are on our lips this day? Are they words that testify to indifference toward others or solidarity with them and identification with Jesus, God's Son? Are they words like Paul's, who closes his reflection on God's tenacious and glorious love that sustains him in the midst of suffering?
What then shall we say to these things? If God is for us, who can be against us? He who did not spare his own Son but gave him up for us all, how will he not also with him graciously give us all things? Who shall bring any charge against God's elect? It is God who justifies. Who is to condemn? Christ Jesus is the one who died—more than that, who was raised—who is at the right hand of God, who indeed is interceding for us. Who shall separate us from the love of Christ? Shall tribulation, or distress, or persecution, or famine, or nakedness, or danger, or sword? As it is written,

"For your sake we are being killed all the day long;

we are regarded as sheep to be slaughtered."

No, in all these things we are more than conquerors through him who loved us. For I am sure that neither death nor life, nor angels nor rulers, nor things present nor things to come, nor powers, nor height nor depth, nor anything else in all creation, will be able to separate us from the love of God in Christ Jesus our Lord (Romans 8:31-39; ESV).
In view of nothing being able to separate us from God's love in Christ Jesus, may we not remain separate from others in a state of indifference during Lent and beyond.
Paul suffered greatly for the faith for the sake of Christ and his people (See 2 Corinthians 11:23-29). By no means was he indifferent to their concerns. He was willing to suffer greatly because of gaining a glowing glimpse of what awaits those who will share in Jesus' glory: "For I consider that the sufferings of this present time are not worth comparing with the glory that is to be revealed to us" (Romans 8:18; ESV). It is not that he suffered for drudgery sake, missing out by not eating chocolates. Paul's situation was not what we find in the movie Chocolat, which chronicles the opening of a chocolate shop in an old-fashioned, prudish French town just before Lent, which fostered in the town a revolutionary spirit of self-abandon. No, Paul was revolutionized by Jesus' love and joy to give up creaturely comforts for him and others to gain far more.
In the end, it is not ultimately about what we give up at Lent, but about what God gave up in surrendering his Son to death in order to gain Jesus back along with us for the glory of his everlasting love. Now, I'll eat and drink to that!
_______________
[1]Many refer to the forty days of fasting in the wilderness that Jesus endured prior to his public ministry as providing the biblical basis for Lent. The belief that Jesus was in the tomb for forty hours before rising from the dead also serves as a reason for many observers.