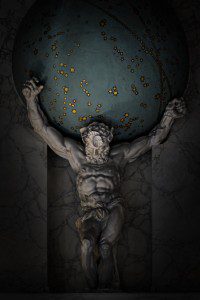 Lent is a forty day period in the church calendar, which begins with Ash Wednesday, and ends the day before Easter. It involves fasting, prayer and repentance, and emphasizes identification with Jesus. Jesus fasted and prayed for forty days and nights in the wilderness. Many observers of Lent also believe Jesus was in the tomb forty hours.
Christians who observe Lent give up various comforts and habits, such as chocolate or coffee or cigarettes. Recently, Pope Francis called on the faithful to give up indifference. Important addition! Interestingly enough, it is not just Catholics, Orthodox and Mainline Protestants who are observing Lent today. Many young emerging Millennials are observing Lent. They want to regain a sense of connection to Christian tradition and experience an embodied spirituality. This is a very good development (See this article, "Fasting for Lent: Why evangelical Christian millennials are embracing the ritual").
Still, as instructive and constructive as Lent can be, it can become disordered if we focus entirely on what we give up and fail to center our practice on what God gave up in order to gain.* God did not give up chocolate or coffee or broccoli. He gave up infinitely more! If we do not account for how much God gave up for us, we might think that we alone give up what is precious to us and that God benefits from our loss, and at no cost. Such a mindset involves a martyr's complex. But we must die to having a martyr's complex, for we cannot out-give God! He gave up his most prized 'possession'—his Son—in order to gain us back with him. Romans 8:31-39 reads,
What then shall we say to these things? If God is for us, who can be[a] against us? He who did not spare his own Son but gave him up for us all, how will he not also with him graciously give us all things? Who shall bring any charge against God's elect? It is God who justifies. Who is to condemn? Christ Jesus is the one who died—more than that, who was raised—who is at the right hand of God, who indeed is interceding for us. Who shall separate us from the love of Christ? Shall tribulation, or distress, or persecution, or famine, or nakedness, or danger, or sword? As it is written, "For your sake we are being killed all the day long; we are regarded as sheep to be slaughtered."

No, in all these things we are more than conquerors through him who loved us. For I am sure that neither death nor life, nor angels nor rulers, nor things present nor things to come, nor powers, nor height nor depth, nor anything else in all creation, will be able to separate us from the love of God in Christ Jesus our Lord (Romans 8:31-39; ESV).
God gave up everything to gain us back with his Son. We can never out-give-up or out-give God. He gives and gives and gives again. Again, as Romans 8 declares, if he has given up his Son for us, how will he not also along with him, graciously give us all things (Romans 8:32). That does not mean we won't suffer in various ways. In fact, Romans 8 makes clear that suffering with Christ is essential for our relationship with him (Romans 8:17). Those who are united go through good and bad times together. So it is with our union with Jesus.
The bad times are worth it if we really account for who it is we are suffering with and what awaits us in him. We are children and heirs of God and fellow-heirs of Christ (Romans 8:16-17). We will share in his glory in his coming kingdom, which far exceeds our present state of suffering (Romans 8:18). Our eternal inheritance is sure—nothing can separate us from the everlasting love of God in Christ (Romans 8:35-39). Paul is convinced that our present state of suffering will not compare with the glories to be revealed to us (Romans 8:18). That is saying quite a lot given how much Paul suffered for the faith (2 Corinthians 11:23-29). Perhaps the 21 Egyptian martyrs in Libya under ISIS had that same firm conviction as they cried out "Jesus!" in their dying breaths.
Now it is quite common for those who suffer for their faith to develop a martyr's complex. What is that? As I define it here, the martyr's complex involves ingratitude, self-pity, worthlessness, a sense of not being appreciated, and a burden that we bear the weight of the world on our shoulders. Those who go through extreme grief due to loss and abuse can feel this way, including those in Christian circles. Some might accuse Paul himself (and the church) of promoting this mentality. To the contrary, Paul lived a life of gratitude. He suffered greatly for others free of charge, for he realized that his present sufferings could not compare with the glories to be revealed to him. He sensed God's great love for him and that he was precious to God (Romans 8:18, 32). Yes, he called on Christians to emulate his example and participate in Christ's sufferings. The motivation for such emulation and participation was that of gaining more of Christ with whom we suffer, and gratitude for his love that involved a profound sense of their own infinite worth in relation to Christ.
My mother lives a life of gratitude to God and for her children and has suffered greatly for me free of charge. She has also suffered from crippling arthritis for decades. It only gets worse with time. Yet she gives no hint of a martyr's complex with the accompanying ingratitude or self-pity. Not does she demand to be appreciated. I appreciate her and am grateful for her. I want to please her, not to gain her favor, but freely as the result of gratitude. I cannot out-give my mother. Nor can I out-give God. I really look forward to seeing her this summer in the Midwest, and to seeing Jesus in person someday.
As a church and as individual Christians, we can develop a sense of entitlement that emphasizes that God and others owe us something for all our self-sacrifices. That spirit is poisonous. Like a bad habit, we need to discard it for Lent and forever.
Dr. John M. Perkins once spoke at Cedar Mill Bible Church in the Greater Portland area on how he had a debt of gratitude to pay to the Lord for his mercies in his life. If anyone has a reason for a martyr's complex, it is Dr. Perkins. His mother died of malnutrition, breastfeeding him as an infant. His brother (a decorated war veteran) was shot to death by a white police officer for the color of his black skin. He was nearly beaten to death for helping his people try to break out of the cycle of poverty. His oldest son and heir of his ministry died of a massive heart attack from a broken heart in the exhausting work of race reconciliation. To this day, Dr. Perkins lives on the other side of the tracks in the undying effort to assist those who have fallen through the cracks. But in all these things, he senses his indebtedness to God who has delivered him from a cycle of despair and bitterness and hatred, and has given him life and purpose and who has filled his heart with love and joy. The people who heard him speak that Sunday were deeply moved. No doubt, they realized how great their own indebtedness to God was in light of Dr. Perkins' own witness. They likely had far less reason for a martyr's complex than he did; however,, like me, they probably felt that God owed them something. Dr. Perkins' sense of gratitude blew them away. Far from having a martyr's complex, Dr. Perkins was a martyr or witness to God's unbelievable grace and love.
I was one of those individuals so moved that day. All too often, I can develop a martyr's complex for how much I have given up or sacrificed for Christ, comparing myself with others, feeling a sense of unfairness for how they might benefit, even at my expense. How I need to take to heart how God has saved me and has given me his Son and the fullness of life in him for your and my sake. Nothing else compares.
May we forever live with an indebtedness of gratitude to God. May we receive his gift of mercy and grace and allow him to take the burden of the world off our shoulders. We cannot out-give-up or out-give God. He gives and gives and gives to us again and again.
_______________
*This blog post is a reframed and expanded version of the post titled, "What Did God Give Up for Lent?"