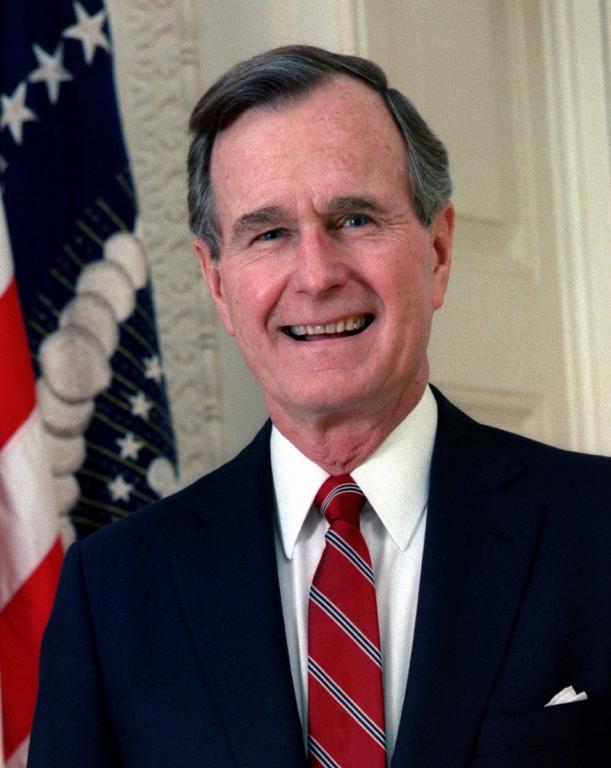 The late President George H.W. Bush and Secretary of Defense Jim Mattis teach us that American strength and security require strong coalitions. It does not matter how powerful a nation or individual is. If they are isolated, they are vulnerable. I believe that Bush and Mattis would teach us: the bigger and more isolated a nation or leader is the harder and quicker they fall.
Last night, my spirit was heavy as I watched and read the news of Mattis' resignation as U.S. Secretary of Defense. So much chaos. So much upheaval in our society. Reports indicate that Secretary Mattis resigned based on his vehement disagreement with President Donald Trump over his unilateral determination to withdraw U.S. troop from Syria. No doubt, other factors came into play, as one article notes: "Mattis also was dismayed by plans under consideration to cut the number of U.S. troops in Afghanistan and, as his letter made clear, did not see eye to eye with a president who has expressed disdain for NATO and doubts about keeping troops in Asia."
Mattis wrote of the importance of strong alliances and coalitions in his resignation letter. Here are two excerpts:
While the U.S. remains the indispensable nation in the free world, we cannot protect our interests or serve that role effectively without maintaining strong alliances and showing respect to those allies…

We must do everything possible to advance an international order that is most conducive to our security, prosperity, and values, and we are strengthened in this effort by the solidarity of our alliances.
After watching and reading the news of General Mattis' resignation, I watched footage of former Secretary of State James A. Baker paying tribute to the late President George H. W. Bush (See here and here). Baker had assisted President Bush with developing a coalition with dozens upon dozens of countries in 1990 to halt the aggression of Saddam Hussein against Kuwait. Bush and Baker staged a clinic in statecraft in forming coalitions of international stability and security. Bush used the same refined, diplomatic skills to help bring about the fall of the Berlin Wall and the reunion of East and West Germany. One news article sums up well his presidential legacy: "Bush remembered as international statesman, coalition builder."  The same article claims: "It was the swiftness and ease with which he operated on the global stage that cemented President George Herbert Walker Bush's legacy as a great leader who not only protected and advanced America's interests around the world, but did it in a delicate, nuanced way respected by other powers and future allies."
How times have changed. When figures here at home and across the world call for isolationism and nativism and the building of walls, we can learn a thing or two from Bush and Mattis: no matter how many walls and muscles one builds, without strong coalitions here and abroad based on respect, integrity and loyalty, a nation and a leader will surely fall.