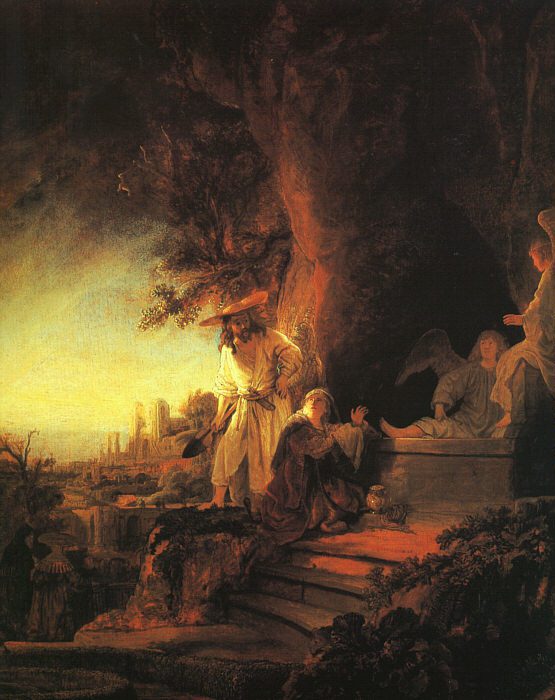 No doubt you've heard the saying "Thank God it's Friday." People can't wait to get off work and enjoy their weekends. But what if their lives are difficult not simply during the week, but also on the weekend. Thus, it's not enough to look forward to having a few days off from work. One must look forward with expectation for signs of divine mercy throughout the week, including today, which is Divine Mercy Sunday.
Today is the second Sunday of Easter, which as stated above, is also Divine Mercy Sunday. It is associated with Faustina Kowalska, later known as St. Faustina, who was a Polish girl of poor education and humble means who lived during the Great Depression in Poland. She claimed to have visions of the risen Jesus that lasted for years. Regardless of what many people then and now think of visions of the risen Jesus, one thing is certain: the risen Jesus does indeed reveal himself uniquely to each one of us, manifesting his divine mercy. Perhaps the question we should ask ourselves is: are we looking or listening carefully and with expectation for revelations of Jesus' divine mercy?
We find such unique revelatory manifestations of mercy in the resurrection accounts in chapters 20 and 21 of John's Gospel. Consider Jesus' appearance to Mary Magdalene, as well as to Thomas—known as the Twin, and to Simon Peter, among others. We will consider each encounter in successive posts, beginning here with Jesus' interaction with Mary Magdalene in the garden where the tomb lies open.
Mary Magdalene came early to the tomb on Sunday morning to mourn over her deceased Lord. To her deep chagrin and dismay, she found the stone rolled away and Jesus' body missing. She beckoned Peter and the beloved disciple (John) to come and see for themselves that Jesus' body was missing. Though Peter and this other disciple came and observed that what Mary had said was true, they soon departed. However, Mary remained (See John 20:1-10).
Just as Mary was not prepared for the empty tomb, so she was not prepared for what happened next. First, Mary saw two angelic beings inside the tomb after Peter and John had departed. Then, to her utter amazement, the risen Jesus appeared to her. It is quite striking that instead of appearing first to Peter and John, Jesus appeared first to Mary, who initially mistook him for the gardener. But when Jesus called Mary by name, her eyes were opened and she recognized the Lord. Here is the whole text of this moving account:
But Mary stood weeping outside the tomb, and as she wept she stooped to look into the tomb. And she saw two angels in white, sitting where the body of Jesus had lain, one at the head and one at the feet. They said to her, "Woman, why are you weeping?" She said to them, "They have taken away my Lord, and I do not know where they have laid him." Having said this, she turned around and saw Jesus standing, but she did not know that it was Jesus. Jesus said to her, "Woman, why are you weeping? Whom are you seeking?" Supposing him to be the gardener, she said to him, "Sir, if you have carried him away, tell me where you have laid him, and I will take him away." Jesus said to her, "Mary." She turned and said to him in Aramaic, "Rabboni!" (which means Teacher). Jesus said to her, "Do not cling to me, for I have not yet ascended to the Father; but go to my brothers and say to them, 'I am ascending to my Father and your Father, to my God and your God.'" Mary Magdalene went and announced to the disciples, "I have seen the Lord"—and that he had said these things to her (John 20:11-18; ESV).
Perhaps it was the intonation, or just perhaps that he knew Mary by name. No anonymous gardener would have known her name, but Jesus knew Mary by name, just as he knows each of us by name.
Jesus knows exactly how to engage each person who seeks after him, whether it be Mary, Thomas, Peter, or any of the other disciples, as well as you and me.
Like Faustina, Mary Magdalene no doubt experienced her own form of great depression, as her crucified Lord's dead body had been taken from her. Perhaps like Faustina, she is not someone to whom we would naturally expect the resurrected Lord to appear. Surely, in our natural way of thinking, we would expect the Lord to appear to his enemies to confound and overwhelm them, or to leading citizens who would instantly become distinguished followers, unlike the band of misfits Jesus led for three years in his public ministry. But instead of his adversaries or the brightest and best, Jesus appeared to Thomas and Peter, Mary and Faustina.
Here in these revelatory encounters we find evidence of divine mercy. No one deserves God's revelatory mercies, neither Mary nor Faustina, neither Thomas nor Peter, neither the rich and powerful nor Jesus' enemies, neither you nor me. So it always comes as a bit of a shock when Jesus mercifully reveals himself to us at the empty tombs of our own lives. And given that Jesus reveals himself mercifully to us, we should not be surprised when he reveals himself to those we would never expect to be recipients of his mercy and grace. Moreover, we should be signs of God's revelatory mercy to all those around us, including those the world would ignore or slight, like Mary and Faustina. In honor of those often bypassed as seemingly unworthy of God's mercy (as if any are worthy of God's mercy!), I close with words that Faustina recorded in her diary to mark the Feast of Mercy that Roman Catholics and many Anglicans celebrate this day:
On one occasion, I heard these words: "My daughter, tell the whole world about My inconceivable mercy. I desire that the Feast of Mercy be a refuge and shelter for all souls, and especially for poor sinners. On that day the very depths of My tender mercy are open. I pour out a whole ocean of graces upon those souls who approach the fount of My mercy. The soul that will go to Confession and receive Holy Communion shall obtain complete forgiveness of sins and punishment. On that day all the divine floodgates through which graces flow are opened. Let no soul fear to draw near to Me, even though its sins be as scarlet. My mercy is so great that no mind, be it of man or of angel, will be able to fathom it throughout all eternity. Everything that exists has come forth from the very depths of My most tender mercy. Every soul in its relation to Me will contemplate My love and mercy throughout eternity. The Feast of Mercy emerged from My very depths of tenderness. It is My desire that it be solemnly celebrated on the first Sunday after Easter. Mankind will not have peace until it turns to the Fount of My Mercy.
You don't have to be Catholic or Anglican to appreciate these words.  You can be Catholic or Anglican, Baptist or Reformed, Independent or institutionally Indifferent. But don't be indifferent to God's mercy poured out on your behalf. Thank God it's Divine Mercy Sunday.