Rev. Dr. Chris Haughee is the chaplain of Intermountain Residential in Helena, Montana, a 32-bed intensive residential care facility for children with severe emotional disturbance. He shares about his work at Intermountain Ministry and has published an 8-week Bible study on trauma informed ministry and outreach to individuals with adversity in childhood. It is titled Bruised Reeds and Smoldering Wicks. It is now available as an e-book. I reached out to Chris to interview him on his work and study.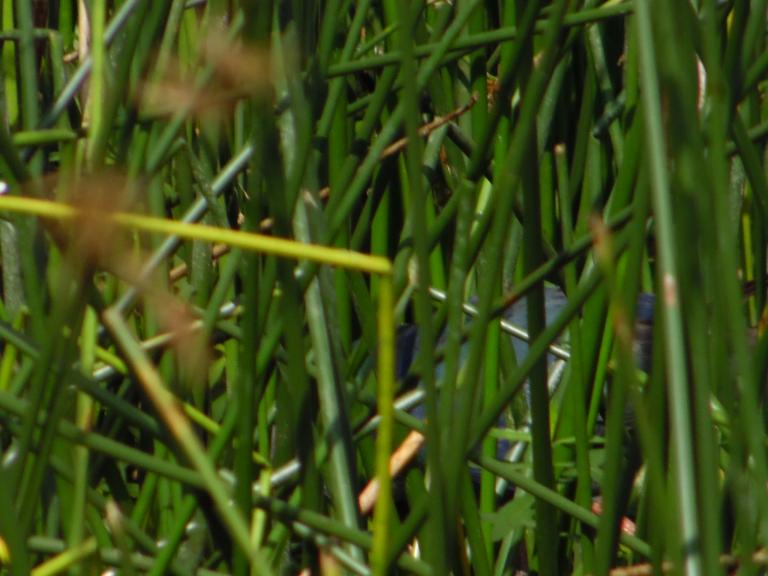 Paul Louis Metzger (PLM): Chris, tell us briefly about your particular chaplaincy work, and what led you to write this particular study?
Chris Haughee (CH): I have been the chaplain at Intermountain Residential in Helena, Montana for about seven years now. About three years into my work there, my professional and personal lives collided in the worst possible way. My son had a particularly bad day at school, and his rage hit the point that evening where I needed to wrap my arms around him until he calmed down. When he finally settled into my embrace, he sobbed. He couldn't look me in the eye as I asked him how he felt. Head in hands he muttered, "I feel yucky inside, and I feel like that almost all the time."
Holding my broken-hearted son, I have never felt more helpless as a father. That image of my son sitting in my lap, hands over his face unable to look at me and see the love and care in my eyes, will remain with me forever. It has driven me deeper into my own sense of call to express the love of God to those most desperately in need of it, especially those trapped in shame as a result of trauma or adversity in early childhood.
This experience steeled my resolve to help other parents, and other pastors and ministries, through producing materials that would train, encourage, and empower the community of faith to help hurting children.
PLM: What are some of the unique features of this study, and what are your hopes for its use and how it will benefit people?
CH: Over the last five years, I have worked hard at producing materials that would train, encourage, and empower the community of faith to help hurting children. The study is an effort in building "trauma-informed ministries." A trauma-informed ministry is one that understands the impact early childhood and other relational trauma has on brain development and social and spiritual functioning. The study is a true Bible study, with each week pairing readings from the Bible with the science of ACEs (Adverse Childhood Experiences) and trauma. It is unique in that it makes the complicated subjects of trauma, epidemiology, child development and attachment theory accessible to the Church.
My first attempt at creating this resource was a six-week study for adults called "Bruised Reeds and Smoldering Wicks," released in 2017. A second edition was produced in 2018, with two additional weeks added to cover the subjects of ministering to adults who are working through trauma and practical first steps a church can take to become trauma-informed within their ministry context. The "hard copy" of the study includes a copy of the movie Paper Tigers and a DVD with clips of interviews I had with children's mental health experts at Intermountain. The Bruised Reeds and Smoldering Wicks materials are available through Intermountain (Order HERE). In the last two years, Intermountain has filled orders from ministries and social service agencies representing 35 different states, three countries and the District of Columbia. Earlier this year, I took the study and made the personal investment to create an e-book version available on Amazon.com to hopefully widen the reach of the ministry and encourage others to join the trauma-informed ministry movement.
PLM: What is the significance of the book title, which alludes to the biblical account in Matthew 12 (quoting from Isaiah 42) involving Jesus and how he ministers to those in need?
CH: I chose the title "Bruised Reeds and Smoldering Wicks" because it references the way that Jesus can bring healing and hope to those that feel broken, bruised, and forgotten. Trauma and adversity in childhood can have drastic and lasting effects on an individual's ability to form loving and trusting relationships.
The Jesus of the gospel narrative enters into the trauma and grief of those caught in shame and self-loathing and brings hope that wholeness and healing is possible. Almost everyone can think of a time that they have felt like a bruised reed or a smoldering wick. To have a Savior that cares enough to tenderly lift up that reed (rather than break it off!) and tend the spark of hope (instead of snuffing out the wick!) is exactly the image of Christ that trauma-affected individuals need.
PLM: What is an example or two from Christian Scripture related to trauma that appears in your work?
CH: There are back-to-back explorations of Nicodemus and the Samaritan woman from Sychar, from John's gospel in chapters 3 and 4. The study takes the reader through a unique way of seeing both Nicodemus and the Samaritan woman as trauma-affected, and Jesus' interactions with them as trauma-informed. I chose these two examples purposefully to show the variety of ways that trauma might be experienced and expressed. Trauma can be masked by socially acceptable coping mechanisms like perfectionism, legalism, and seeking control through power and manipulation. It can also manifest itself through a rebelliousness to the law or societal convention, defensiveness, and social distancing. When adopting a new perspective informed by what we know about trauma and the effects of adversity, we can read through passages that are familiar to us and gain greater insight into the love and compassion of Jesus for hurting individuals.
PLM: You have given your life to helping churches and the community at large assist children and youth work through trauma to build resilience in their lives as they grow toward maturity. What do you see as pressing matters moving forward for children and youth experiencing trauma in our society?
CH: I am encouraged to see a slowly growing trend in a variety of fields to explore the profound effects of trauma and adversity on a person's health and ability to experience joy in relationship. The pressing matter before us all—within the Church and for those outside a faith community—is will we come together to address the needs of youth and children experiencing trauma, or will we each try and affect change on our own? A problem that affects all of us in some way requires an approach that brings us all together to break the generational cycle of trauma. Collaboration and cooperation should be our goal. Rather than simply addressing the symptoms of trauma and adversity, we should be working together to find ways of addressing the cause. Humbly, I'd suggest that my study can help those in the faith community start that conversation within their communities.
PLM: What specific steps in addition to this study are you and those in your network taking to engage these matters?
CH: I have recently been invited to participate in the Christian Reformed Church/Reformed Church in America's Mental Health Task Force, seeking to address trauma and adversity through a comprehensive approach to children's and youth ministries. Locally, I participate in a network of individuals from a variety of backgrounds seeking to bring trauma-informed care to Montana's schools, hospitals, businesses and communities. There is still a lot to be done in terms of educating and advocating for children and youth affected by adversity and trauma, and so I seek to write, train, and speak to these issues as often as possible.
PLM: Do you have any concluding thoughts?
CH: I would commend your readers to seek out trauma-informed approaches to whatever vocation they find themselves. The topics of empathy, connection, vulnerability and human relationships that are within most trauma-informed approaches are not only fascinating, but have the power to help you become a healthier and happier individual! It's well worth the investment of your time and energy. And, for those wondering about my son and our family because I opened up this piece talking about our struggles… we are doing well. I'm grateful for the personal and spiritual growth I have experienced being a special needs dad, adoptive father, and advocate for trauma-informed ministry.
PLM: What is the best way for people to reach you if they wish to follow up with you on the items you address here? (Website/email)
CH: The places I write and post to most often are intermountainministry.org and ACEsConnection.com. Both of these sites are searchable and great resources. I can be reached at haughee@gmail.com and the e-book is available on Amazon HERE.