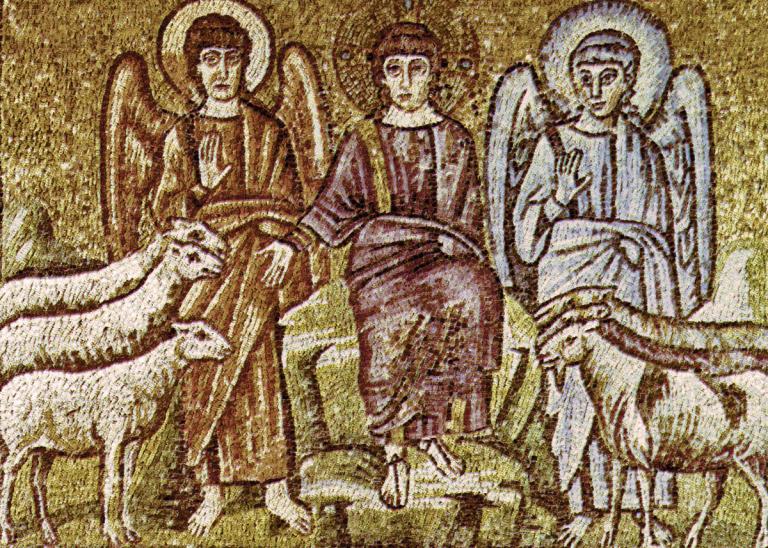 Beginning with All Saints Day and All Souls Day, the Catholic Church dedicates the month of November to Purgatory and to consideration of the end times—our personal end of life and the end of the age. For centuries, Protestantism has, by and large, rejected the notion of Purgatory, though there has been some openness recently to the doctrine (Refer here and here). While the teaching has been the brunt of jokes as well as subject to abuse, as in the case of indulgences, its defenders often argue that the doctrine is comforting and highlights God's love. It is not a temporary hellish place, but more like a intermediate, preparatory state of existence to make the soul spotless in its transition to heaven. One source puts the matter this way:
Purgatory is not, as many people think, one last trial; all of those who make it to Purgatory will one day be in Heaven. Purgatory is where those who have died in grace, but who have not fully atoned for the temporal punishments resulting from their sins, go to finish their atonement before entering Heaven. A soul in Purgatory may suffer, but he has the assurance that he will ultimately enter Heaven when his punishment is complete. Catholics believe Purgatory is an expression of God's love, His desire to cleanse our souls of all that might keep us from experiencing the fullness of joy in Heaven (For another source, refer here).
Every trace of attachment to evil must be eliminated, every imperfection of the soul corrected. Purification must be complete, and indeed this is precisely what is meant by the Church's teaching on purgatory. The term does not indicate a place, but a condition of existence. Those who, after death, exist in a state of purification, are already in the love of Christ who removes from them the remnants of imperfection (cf. Ecumenical Council of Florence, Decretum pro Graecis: DS 1304; Ecumenical Council of Trent, Decretum de iustificatione: DS 1580; Decretum de purgatorio: DS 1820).
Proponents of the doctrine also maintain that it is difficult logically to conceive that once life is over, one gets an express ticket to glory. Sanctification involves a process that in the case of most souls does not come to an end with the termination of our earthly existence.
Many Protestants will object to the teaching based on there being no explicit Scriptural support in the Protestant canon. Moreover, the idea that, in any way, one "has to finish their atonement before entering Heaven"—temporal or otherwise (as the first quotation above suggests)—proves problematic to them.
Having discussed points of disagreement, Catholics and Protestants historically do agree on some matters bearing on the final state of salvation. For one, Jesus is the great high priest, whose atoning work is the ultimate basis for our purification and sanctification. Moreover, official Catholic teaching and the Reformation tradition have historically concurred that there is no second chance after this life to change one's destiny from hell to heaven. In his teaching on Purgatory, Pope John II reasons that there is a finality to our destiny bound up with our mortal existence:
It is necessary to explain that the state of purification is not a prol[o]ngation of the earthly condition, almost as if after death one were given another possibility to change one's destiny. The Church's teaching in this regard is unequivocal and was reaffirmed by the Second Vatican Council which teaches: 'Since we know neither the day nor the hour, we should follow the advice of the Lord and watch constantly so that, when the single course of our earthly life is completed (cf. Heb 9:27), we may merit to enter with him into the marriage feast and be numbered among the blessed, and not, like the wicked and slothful servants, be ordered to depart into the eternal fire, into the outer darkness where "men will weep and gnash their teeth' (Mt 22:13 and 25:30)" (Lumen gentium, n. 48).
In view of these points of agreement, Catholic and Protestant alike should make every effort to prepare to meet Christ in glory and exhort others do the same. We should take to heart the Apostle Paul's words in 1 Corinthians 3 (a text that Pope John Paul II references in support of his defense of Purgatory):
According to the grace of God given to me, like a skilled master builder I laid a foundation, and someone else is building upon it. Let each one take care how he builds upon it. For no one can lay a foundation other than that which is laid, which is Jesus Christ. Now if anyone builds on the foundation with gold, silver, precious stones, wood, hay, straw— each one's work will become manifest, for the Day will disclose it, because it will be revealed by fire, and the fire will test what sort of work each one has done. If the work that anyone has built on the foundation survives, he will receive a reward. If anyone's work is burned up, he will suffer loss, though he himself will be saved, but only as through fire (1 Corinthians 3:10-15; ESV).
We should be ever mindful of the fact that everyone will stand before Jesus Christ, who will judge the nations and separate the sheep and the goats (Matthew 25:31-33). While those who trust in Jesus Christ "will be saved," those believers who do not build wisely, skillfully and soberly will experience loss of reward. They will inherit glory, "but only as through fire."
We should make every effort now to be found spotless, worthy of our calling in light of that day when we will stand before the Lord. As the Apostle Peter writes,
But according to his promise we are waiting for new heavens and a new earth in which righteousness dwells. Therefore, beloved, since you are waiting for these, be diligent to be found by him without spot or blemish, and at peace (2 Peter 3:13-14; ESV).
During the remaining days of November, which closes out the church calendar, let's take to heart the importance of living pure lives as we await the Lord's appearance as Savior and Judge and the new heavens and earth. Let's live as spotless sheep, namely as those who seek to please the Lord here and now.
We await Jesus' coming in visible glory by caring for him now as he appears in hidden form in those around us who are hungry and thirsty, those who are aliens and strangers, those who are naked, sick, and in prison (Matthew 25:35-36). We await him by looking after their well-being rather than being fixated with ourselves and our own presumed state of righteousness. After all, what seems to differentiate the sheep and goats in Matthew 25 is not simply what they did, but their perception of what they were: the sheep's surprise that they cared for the Lord suggests that they did not know they were sheep, while the goats' surprise that they did not care for the Lord suggests that they thought they were sheep:
Then the righteous will answer him, saying, "Lord, when did we see you hungry and feed you, or thirsty and give you drink? And when did we see you a stranger and welcome you, or naked and clothe you? And when did we see you sick or in prison and visit you?" (Matthew 25:37-39; ESV).

Then they also will answer, saying, "Lord, when did we see you hungry or thirsty or a stranger or naked or sick or in prison, and did not minister to you?" (Matthew 25:44; ESV).
Regardless of our stance on Purgatory, all Christians should take to heart St. Peter's words about the need to live pure lives daily—without blemish. Metaphorically speaking, we should live like spotless sheep. Will we prepare now during the remaining days of November and beyond for the Lord Jesus' second advent? Or will we simply coast at the end of the year and enter the upcoming advent season mistakenly assuming the church calendar cycle and life as we know it continues endlessly? Wake up! Jesus is coming!