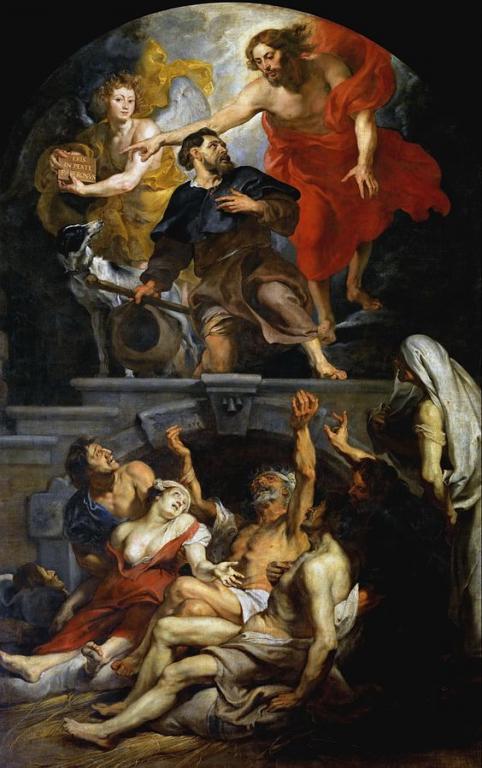 I hear fellow Christians say that they long to go back to normal life, to the way things were before the Coronavirus struck. I certainly understand their perspective and empathize with this viewpoint. Still, while I appreciate the sentiment, I also have to come to terms with biblical reality: missional Christianity requires that we don't look to go back to the old normal, but to operate within the new normal reality before us. God's normal is always to engage the pressing challenges in our day and to invite Jesus' church to join the Spirit on mission.
Here's a Christianity Today piece that highlights ways churches are stepping up in the present time. The following reflection highlights the way one pastor and church, Mark Nicklas and his community Beaverton Foursquare, are stepping up and participating in the triune God's normative mission in the face of the Coronavirus. You will find the full video interview with Pastor Mark at the close of this blog post.
Here are some highlights from the interview with Mark:
The idols of health and wealth are not secure in our culture presently. People are forced to slow down, even stop, and ask what really matters when health and wealth are no longer perceived as givens? Are we mindful of people's insecurities, open and desirous of providing sensitive and sound spiritual care, while also providing material and medical resources where possible?
Pastor Mark is trained in the sciences and respects what the scientific community has to say. There is no conflict for him between his faith and science. While trusting in God's miraculous interventions, Mark also respects science and its achievements. He believes the medical community is leading the way in helping us fight a "deadly, contagious virus." We need to take seriously not only our faith, but also science, as well as this virus, which involves appropriate social distancing. It's all part and parcel of engaging effectively today.
Mark and Beaverton Foursquare are partnering with other churches, the school across the street, and civic authorities. They understand that we are all in it together. From international partnerships to partnerships close to home, they clearly comprehend that this is no place or time to be lone rangers. We need to work together in solidarity. This pandemic truly affects us all.
Lastly, as someone who takes very seriously the Apostle Paul's conviction that we are called to be ambassadors of Christ (2 Corinthians 5:20), Mark highlights that the love of Christ is to compel us, like it did Paul and his ministry team. Mark says, "Love is lapped up wherever it is spilled." God's love is lavish, so it never runs out. Since Christ died for us, we must no longer live for ourselves, but for Christ Jesus, and let his love flow through us to others:
"For Christ's love compels us, because we are convinced that one died for all, and therefore all died. And he died for all, that those who live should no longer live for themselves but for him who died for them and was raised again" (2 Corinthians 5:14-15; NIV).
Will we respond as vessels for God's love in the present Coronavirus context? Let's step up, not down, as God's new normal for us is what it has always been for Jesus' church in the Spirit—engage!