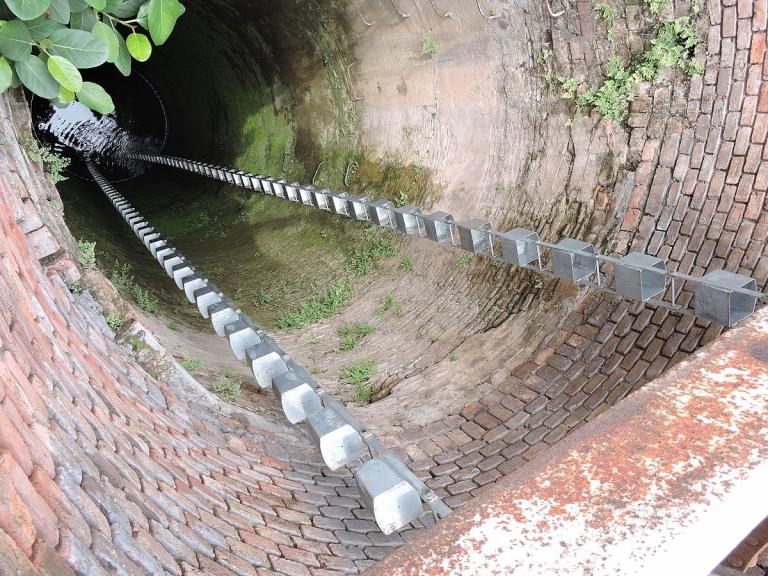 The global societal meltdown resulting from Covid-19 provides an opportunity to dig deep down inside and reflect upon our lives and emotions in healthy ways. Are we willing, though? Are we afraid of what we might find if we dig too deep? It's important that we descend with wise and able guides who will dig with us in order to draw from deep wells of fresh water and purify unclean water rather than drink from cesspools. Otherwise, we might avoid Covid-19 only to become sick from other pollutants.
In order to take a deep dive and dig deep down emotionally, I spoke with two of my counseling colleagues, Professors Kristen White and Jeremiah Peck of the Master of Arts in Counseling at Multnomah University, to discuss this "opportunity" and share insights from a psychological, spiritual, and pastoral vantage point(s). Here are the questions I asked them. Please check out the video below for their responses.
Many people are struggling psychologically and emotionally during this "new normal" season. Depression, anxiety, anger and other emotional states are often brewing/bubbling right below the surface. What are some practical suggestions for how people might guard against shutting down and shutting others out in the midst of this shutdown?
We are holistic and complex creatures. Our mental, emotional and spiritual states are inseparable. Could you speak to how psychological, mental and emotional well-being, along with spirituality, interface with one another?
The shutdown may provide an opportunity for us to grow in God-awareness and self-awareness during such seasons. What suggestions would you offer to those who wish to grow in such awareness, including how to help people not shut down from becoming more God-aware and self-aware if they find something inside themselves that is as dangerous as Covid-19 on a mental, emotional or spiritual level?
What counsel would you give pastorally to people in the church who struggle with consideration of psychology? What encouragement would you give to pastors who may be struggling with depression during the Covid-19 shutdown? What advice would you give them to help their congregants sense the need for counseling related to the range of emotions pertaining to the global pandemic?
One of the many helpful points my colleagues made during this interview concerned what we do with our emotions. During times of great difficulty, do we try and suppress our emotions or do we engage them thoughtfully? We should view our emotions as messengers that are trying to tell us something. They are motivating us to take action. The question then arises: what kind of action will we take? We should take the messages our emotions are sending us as motivation for effective and healthy responses to life situations. Let's not look at our emotions as obstacles, but as opportunities for growth and development. Rather than shut down or explode due to trying to ignore and bury emotional messages, let's dig deep in search of wells of life-giving water. In closing, take to heart Proverbs 4:23: "Above all else, guard your heart, for it is the wellspring of life." Check out the Master of Arts in Counseling Lay Counseling Certificate.