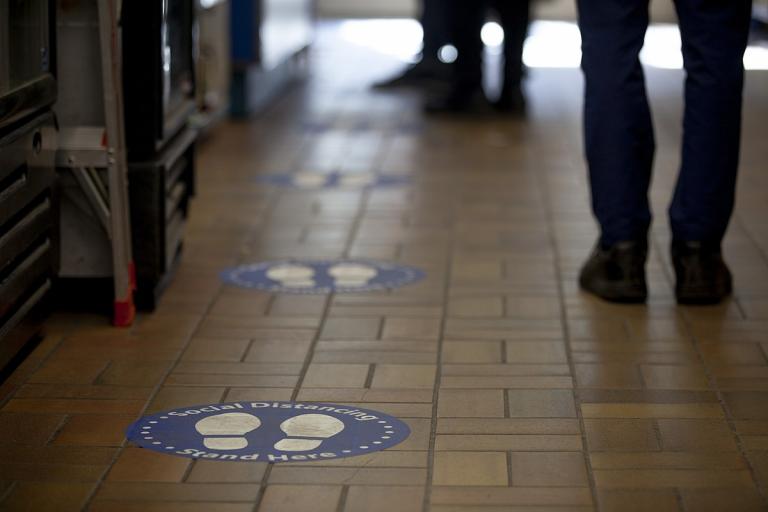 We need to increase diverse social connections during this season of social distancing. This interview with pastor, musician and writer Jimi Calhoun and diversity consultant and author Steve Hanamura increase our awareness on the need for showing care for those often shut-out and shut-in during this season of social distancing due to Covid-19. Pastor Calhoun, who is African American, and Mr. Hanamura, who is Japanese American and blind from birth, have a passion to foster diverse unity in the body of Christ and society at large. Such diverse unity includes a passion for ethnic diversity and people of alternative abilities, extending to those with disabilities and the elderly. Considering how African Americans have experienced a double dose of pain and suffering due to the Coronavirus and how Asian Americans face threats due to language of the "Chinese Virus," and given their work as minority leaders in the disability community, Steve Hanamura and Jimi Calhoun are ideal thought leaders to address this subject. I encourage readers to check out Steve Hanamura's website for Hanamura Consulting, whose tagline is "Celebrating Oneness," and Jimi Calhoun's website, which features the intersection of diversity, music, and beauty. You can find their answers to my prompts below in the attached video interview at the close of this blog post.
Jimi and Steve, one of the qualities most needed today as we deal with this global pandemic is to remain socially connected in the face of required physical distancing. Just like face masks and ventilators, empathy is in short supply in various quarters. It is very easy for me to focus on my sense of isolation and anxieties and lose track of others. Beyond care for one's own well-being and that of one's loved ones, I need to guard against "shutting down" the empathy generator in my soul and concern myself for the well-being of others across the cultural spectrum. Christian Scripture calls us to love our neighbors as ourselves, and the category of "neighbors" is not reserved for those I like or those like me. With these points in mind, we at New Wine Tastings reached out to you to discuss some groups that are often "shut out" and "shut in" today, including or especially in the face of this pandemic. You are Christian leaders of diverse ethnic backgrounds and who are advocates in the disability community. People of diverse ethnic backgrounds are often "shut out" and people with disabilities are often "shut in," along with the elderly.
Let's start with those "Shut out." I read of how African Americans are doubly affected by the Coronavirus ordeal. One article I read claimed, "Black people are more likely than other Americans to have underlying health issues like diabetes, heart disease and lung disease. Blacks also are statistically more likely to live in poverty, with less access to health insurance. And more are mistrustful of health care providers." "'This coronavirus is treacherous, and it is relentless,' says [Pernessa] Seele, founder and CEO of The Balm in Gilead, Inc., a nonprofit that works with faith communities to eliminate health disparities. 'It doesn't care if you have HIV. It'll fight with HIV for you — two viruses for the control of your death.'" Jimi, could you please respond to this quote and develop it further? We want your help in understanding the "doubly affected" dynamic that the African American community experiences with the Coronavirus.
Now let's deal with "Shut ins." You serve as advocates in the disability community. How are people with disabilities "shut in" today? Steve, you were born blind and have had to navigate blindness, not simply physically getting from place to place, but culturally and socially as well. How might the Coronavirus ordeal affect you and others in the disability community?
Jimi, as a musician and a pastor, you do a lot of work in the disability community. People can still sing together from six feet away. How might music help us cope and hope in these challenging times, including with people in the disability community and elderly (who experience their fair share of disabilities with "old age")?
Jimi and Steve, we are only scratching the surface in addressing this issue of not allowing the needed physical distancing associated with the Coronavirus to keep us from social and relational distancing, including with people who are easily "shut out" and "shut in" to begin with. What closing thoughts would you like to share with our viewers and listeners on steps they can take to guard against "shutting down" the empathy generator to engage with greater care those who are ethnically diverse as well as the disability community? We need to make life-giving connections during this time of crisis.