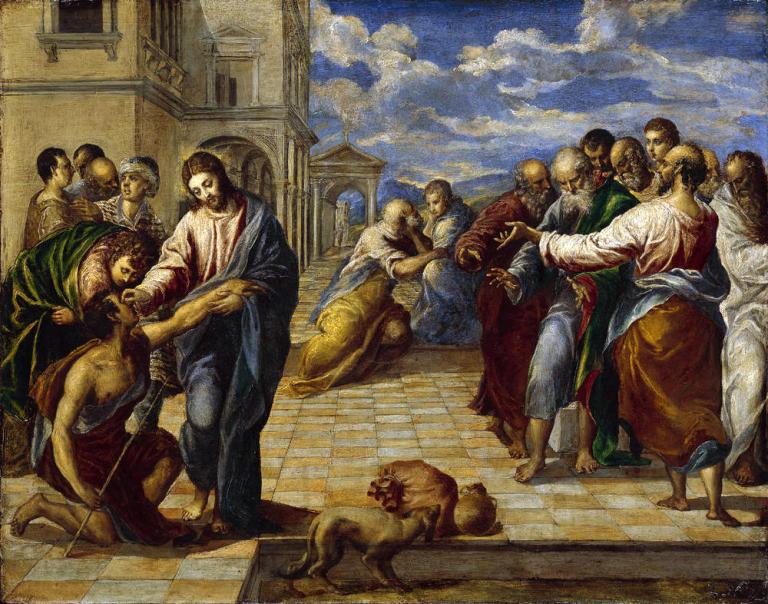 In John 9, the disciples were quick to blame the blind man or his parents for his blindness. The Pharisees blamed Jesus for healing him on the Sabbath. They did not perceive and understand what God was doing in their midst. They were blind to what was truly happening. Whereas the learned Pharisees did not recognize Jesus, the man who had been born blind and whom Jesus had just healed of his blindness could see who Jesus truly is.
Sometimes those who see don't truly understand and are blind, and those who are blind do understand and see.
How am I responding to life circumstances? Do I see what God is doing in my midst? Do I notice what others need? Do I see people as God sees them? Do I put up social barriers that keep us apart and that make it impossible for us to survive and thrive during these most trying times?
Amid physical distancing, a friend of mine and her son with autism are never relationally distant from others. They see others, no matter their backgrounds, and empathize with their struggles. My friend Trudi's son Luke is very perceptive. Even though he experiences over-stimulation due to autism, it does not distract him from clearly seeing others and their situations. He does not filter people based on who is more important. All people with whatever their abilities and backgrounds matter to him. He sees them and feels what they are experiencing.
When Luke graduated from high school, every social group wanted him in their picture. He didn't size people up or view them from a certain social vantage point. Luke's acceptance and love of people of all abilities and backgrounds is a spiritual gift. It is an indispensable gift in the body of Christ, and I am so glad he shares it with those like me.
Many people with disabilities like Luke express spiritual giftedness that others in the church miss out on and don't see. As a result, we stunt the church body's growth.
You are indispensable. Each of you is necessary. We need to see others as Jesus did. See others as the man born blind did. Jesus and this man whom he healed did not measure people based on social status, or able and disabled bodies, like the disciples and the Pharisees. Then and now, the Lord Jesus sets the example as he views people based on God's love and mercy.
May we not be relationally distant during this time of physically distancing due to COVID-19. During this cultural season of over-stimulation with all the cultural tumult and social status distancing, may we truly see all people as indispensable, as specially gifted, as loved by God and created in his image.
Like Jesus, the man born blind, and my friend Luke, how well do we see?
This devotional and the following video presentation were made for Bethesda Lutheran Communities. Please refer to their website for more information about this vital organization. Their mission is "to enhance the lives of people with intellectual and developmental disabilities through services that share the good news of Jesus Christ."