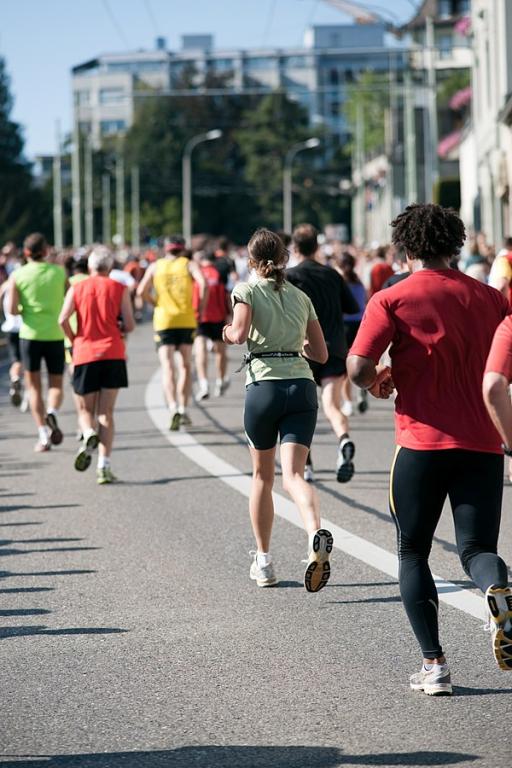 How concerned are you and I about the racial turmoil in our society? Are we wishing the turmoil would all go away and that we can return to the old normal and business as usual? Are we hoping for a breakthrough where the turmoil leads to transformation in our society for racial equality and justice? While I am certainly concerned about all the racial turmoil, it is not really a new phenomenon. The racial turmoil has always been there. It's just that the dominant culture has been able to keep a lid on it until now. While racial turmoil has always been there, it has not been acknowledged in a robust and continuous manner. The present manifestation of the turmoil is a sign in various quarters that many people who are speaking up, standing up and staying up are tired of not seeing the church and society at large address the deeply entrenched problem of racialization in a sustained way.
For those of us who are committed to transformation for the sake of racial equity and justice, how long will we be able to sustain our engagement? For many people, the racial wounds and trauma go deep. For others, often fellow whites, there is talk of "racial fatigue." In the following interview, we are seeking to deal with strategic soul care to help us continue on the journey and become more resilient to run the race well for the entire length of the marathon. My colleagues who I am interviewing are very adept in addressing this subject and will help set the pace. I will first introduce them and then offer the outline of questions. Please go to the video interview at the close of this blog post for their answers to the questions.
Dr. Jessica Lynn Taylor is the VP of Diversity and Inclusive Development at Multnomah University where I teach. Dr. Taylor is leading the way forward for us as an institution/community seeking to grow in racial sensitivity, understanding, and equity. She and her team recently led an amazing workshop that is serving as a catalyst for us this coming year and beyond. Dr. Taylor has a professional background in coaching and counseling, and is the author of Between a Rock and a Scarred Place: Relationship Recovery for Hurting Hearts.
Pastor David W. Swanson is the founding pastor of New Community Covenant Church, a multiracial congregation on the South Side of Chicago. He also serves as the CEO of New Community Outreach, a non-profit organization working to reduce causes of trauma and raise opportunities for equity in Chicago. Pastor Swanson is also the author of Rediscipling the White Church: From Cheap Diversity to True Discipleship (with a foreword by Brenda Salter McNeil).
Paul Louis Metzger (PLM): Jessica, could you please unpack what "racial trauma" might mean for African Americans and for ethnic minorities generally?
Jessica Lynn Taylor (JLT):
PLM: David, what do you think of language like "racial fatigue" when used by white people like you and me?
David W. Swanson (DWS):
PLM: Jessica, a white person like David or me can pull out of the racial conversation and pull back from the struggle whenever we want (unfortunately). As an African American, you don't have that luxury or escape clause. You have to live the struggle all the time. What's that like for you and how do you work through possible scarring and hurt spiritually/holistically as an African American woman and as a Christian leader?
JLT:
PLM: David, what does "rediscipling the white church" entail? (Here I am referring to the title of your book.) How does "rediscipling" bear on "racial fatigue," as well as overcoming it and growing more resilient, including for yourself as a white man and as a pastor?
DWS:
PLM: Jessica, what 'coaching tips' and counsel would you provide to help other ethnic minorities engage in soul care for racial trauma and scarring (a theme you address in your book)? What kind of relationships are required, and with whom, to bring about relational healing? What 'coaching tips' would you provide white people like David and me to become more sensitive to what ethnic minorities may be experiencing, including in your work presently of helping a historically and presently predominantly white academic institution grow more culturally intelligent and relationally sound in the pursuit of ethnic diversification?
JLT:
PLM: David, how do you go about addressing these themes in your pastorate, as you seek to foster a diverse community struggling to stay engaged, to survive, and thrive in running the racial marathon race together?
DWS:
PLM: Closing thoughts?
JLT/DWS:
To the rest of us, growing tired is certainly to be expected when running a race, including the race marathon. We need to ask ourselves how well have we trained, how prepared are we in terms of holistic spiritual, emotional and physical care for training, and who do we know who will help us stay engaged rather than pull out or fall by the wayside during the race. People often train for months for marathons. Running a marathon requires great intentionality and preparation. The same is true for the subject matter before us. How are you and I taking from this interview with Dr. Taylor and Pastor Swanson to sustain and attain a second and third win for the long haul?