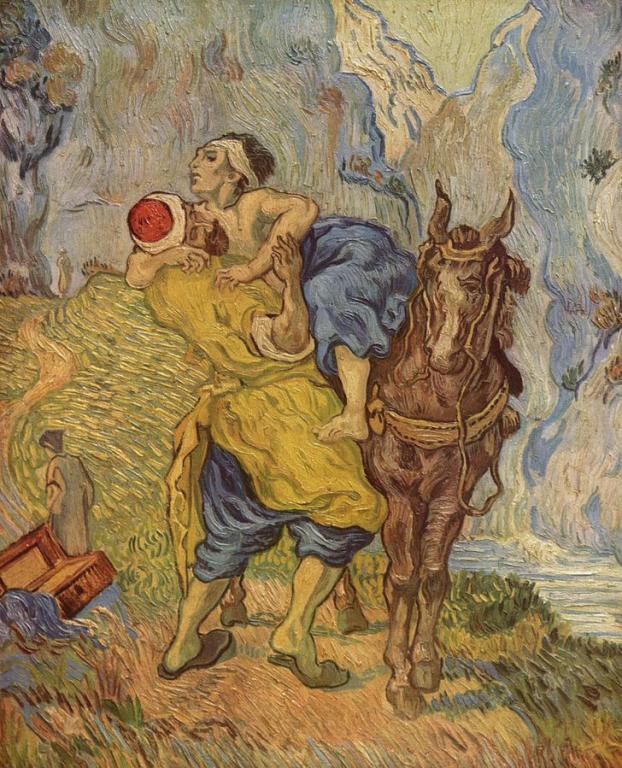 Back in 1967, Dr. Martin Luther King, Jr. delivered a sermon titled "Beyond Vietnam" n which he called upon his listeners to move from a culture of things to persons. He also spoke of how we need to address head-on the evil axis of economic exploitation, racism, and militarism. All these things were connected then. They are connected now.
We hear a great deal about police brutality and inequities impacting the African American community. We hear of the "New Jim Crow" bound up with the prison system as a big business that impacts African American men disproportionately. MLK's sermon engages the overarching themes that bear on these issues and the need to move from brutality to humanity. If we don't humanize one another, we will brutalize those who are "other," including African Americans, police officers, and the like.
I have asked four friends to discuss this subject with me. They have served and are serving in various capacities in our society, including as pastors, chaplains, and civil servants. They are David Greenidge, Cliff Chappell, Paul Lyda, and Bob Wall. David is the Senior Pastor of Tigard Covenant Church, Tigard, Oregon. Cliff is the Senior Pastor of St. Johns All Nations Church of God in Christ, Portland, Oregon. Bob Wall is the former Fire Chief of Portland, Oregon. Paul Lyda is the Senior Chaplain of the Washington County Sheriff's Department in Oregon. You can find their answers to the following questions in the video interview at the close of this blog post.
Paul Louis Metzger (PLM): David, you recently addressed a group of fellow pastors in one of Portland's west suburbs to help them make sense of what is occurring nationally with calls for police reform in view of George Floyd's death at the hands and knees of police officers. My understanding is that you put a face to the Black Lives Matter movement as well as to the police. What did you share with them? How can the church participate in creating a redemptive atmosphere that effects long-term effective and constructive change?
David Greenidge (DG):
PLM: Cliff, you have served as a police chaplain and are also a military veteran from the Vietnam War. You know well what Dr. King was talking about with militarism. You are also addressing racialization and the need for law enforcement reform in your doctoral work. What thoughts would you like to share based on your diverse experiences, especially as it relates to the need to humanize one another (African Americans, Police, etc.) to guard against brutalizing the other?
Cliff Chappell (CC):
PLM: Bob, in your work as a public servant who was brought from Palo Alto to Portland to help integrate the fire department, you have been engaged in reform on racial issues at various turns. You are also passionate about the need to deescalate conflicts to bring about relational healing and community transformation. Share with us your thoughts about how the policies and structures in our policing are often set up in such a way that we shoot ourselves as a society in the foot, or worse. Please highlight how even target practice for police certification can contribute to this problem. Lastly, please share your creative idea about shooting pool rather than shooting each other.
Bob Wall (BW):
PLM: Paul, as the senior chaplain for the Washington County Sheriff's Department, you come into contact daily with policing. Share with us what you are witnessing as the Sheriff's Department is responding to the current rise in tensions. Please put a face on the subject and humanize your colleagues for us. Could you also please share how you and your sheriff have tried to respond proactively (as "first responders") rather than reactively, including to a recent protest march?
Paul Lyda (PL):
PLM: Colleagues, you have heard from one another. What closing thoughts would you like to share with our viewers on the need to humanize rather than brutalize?
DG/CC/BW/PL:
The aim of this discussion is not to minimize injustice, but to maximize the need for justice and humane consideration of everyone beginning with those so often minimized and dehumanized because of the color of their skin. We need a revolution of values. Speaking of revolution of values, Dr. King shared in his 1967 sermon "Beyond Vietnam" that "A true revolution of values will soon cause us to question the fairness and justice of many of our past and present policies. On the one hand we are called to play the Good Samaritan on life's roadside, but that will be only an initial act. One day we must come to see that the whole Jericho Road must be transformed so that men and women will not be constantly beaten and robbed as they make their journey on life's highway." What values require reforming in our own hearts and lives, as well as our particular communities where we live?
Now, please watch this video below for my four colleagues' answers to the questions set forth in this blog entry.