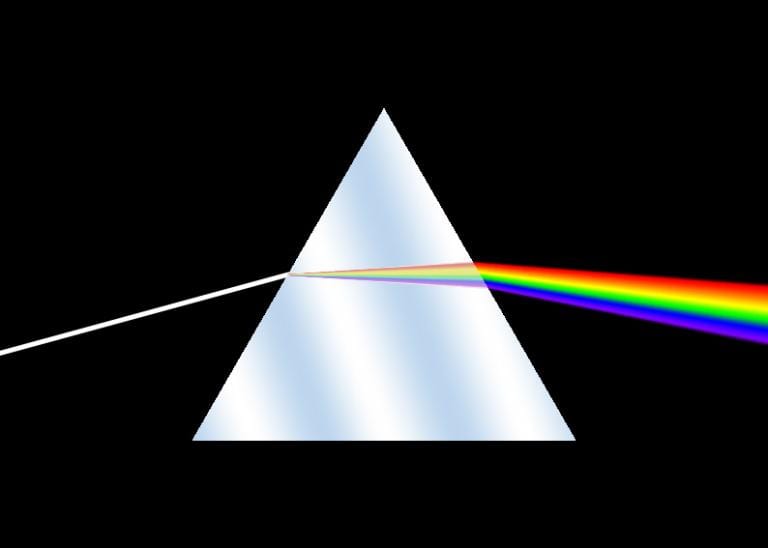 It's really hard to see white privilege if you don't see "white" as a color. We often hear language like "people of color," as if white is not a color. I remember a Mexican friend of mine puzzling over "people of color" as if that excludes whites like me. But once we see that white is a color, like a t-shirt or crayon or paint, then we can turn to ask why would one want to be color-blind. No one I know wants to be color-blind when evaluating fruit to see whether fruit is ripe or when a traffic light is red or green. In many cases, people think of color-blindness as a deficiency. So, if that is so, why would people boast about being color-blind on social categories like skin color and race? What we need is corrective lenses and glasses that can help us identify color, just like with color-blindness generally, including how society favors or privileges one color over others much of the time–white. We need to correct our gaze for the sake of equity. While I can certainly appreciate people's desire to see everyone as equal, color-blindness is not the solution. For one, skin color is an aspect of who someone is even though it does not exhaust them–nor should it confine them. Judge people based on their character, as Dr. King asserted. But do account for people's complexity and diversity in manifold ways, including color. We need to treasure people in all their diversity, but never minimize or penalize them for their diversity. Only by accounting for how we see color (rather than denying it) can we move toward greater self and societal awareness in moving beyond white privilege in pursuit of equity.
In a previous blog post and accompanying video, we defined and illustrated white privilege from a variety of angles. It was titled "White Privilege: A Black and White Issue?" We now turn to ask: "Where do we go from here?" This question will require asking and answering other questions like "What can we do to foster equity?" and "How does our Christian faith bear on the needed repentance and change?"
In the ensuing interview found at the close of this blog entry, we ask a pastor who shepherds a church in ways that fosters open table conversations on a variety of complex and often divisive subjects to help us find ways to talk about white privilege in the local church context. Pastor Cody Whittington of The Table Community in Belgrade, Montana provides solid recommendations for how to address the subject that bears on preaching and pastoral counseling as well as courageous conversations during church potlucks and coffee hours.
Theological questions abound on this subject, not all of which we can discuss in one episode. Theologian and ethicist Ross Halbach, author of Bonhoeffer and the Racialized Church, and CFO of a company in Portland, Oregon, sheds some light (not simply white light) on this subject from a theological-ethical perspective.
We also take time to delve into some of the nitty-gritty issues involving practical steps for how to engage the subject inside and outside the church. Rachel Halbach, who is a teacher by trade and who with her husband Ross seek to mentor their children on the subject before us, as well as Cooky Wall, who has served in leadership ranging from the civic sphere to non-profit domain, provide us with some recommendations as to concrete steps we can take. A word to the wise: this is no sprint, but a marathon race. Rachel and Cooky help us try to set the pace from where they live in the Portland suburbs.
Gloria Young in the San Francisco Bay area and Cliff Chappell in the greater Portland area are African American leaders whose work span a variety of spheres. Gloria's career includes leadership in city governance and business enterprises, while Cliff is a pastor (currently Pastor at St. Johns All Nations Church of God in Christ), who in that role, served at one point as a police chaplain, and is also a civil engineer. They build on what their colleagues in this interview share from a variety of perspectives in helping us discern where we need to go in addressing white privilege. It is not enough for us to hear from good white people engaging this theme. Otherwise, it can easily become an echo chamber. As we find in this interview, we need to hear from those so often experiencing the shadow side of white privilege. They lead the way forward in the effort to help us take steps toward greater equity and inclusion, repentance and change.