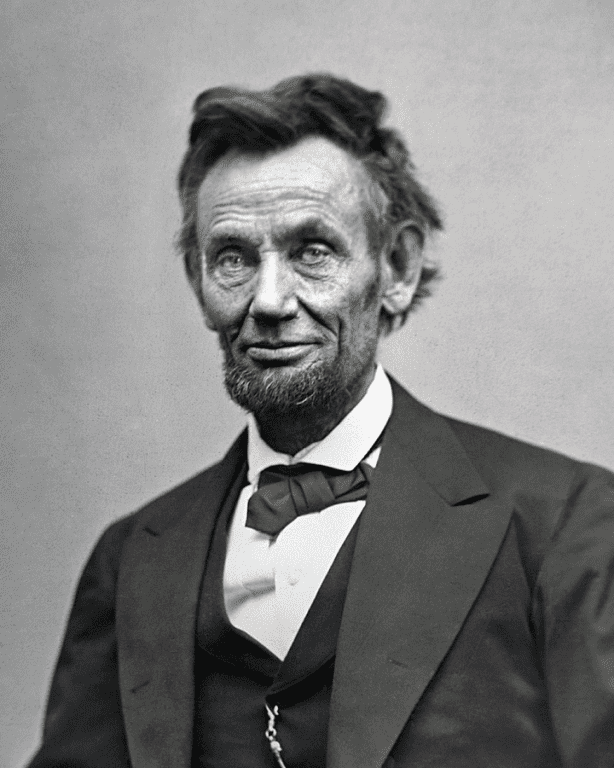 I am doing a series of blog posts related to leadership as we approach the U.S. Presidential election. This is my second blog post on the qualities of leadership that President Lincoln modeled, as discussed in Doris Kearns Goodwin's bestselling Team of Rivals: the Political Genius of Abraham Lincoln, winner of the Lincoln Prize. One of the qualities that Goodwin highlights was Lincoln's ability to adapt to the various challenges, heartaches, and afflictions he endured. Goodwin writes,
Mental health, contemporary psychiatrists tell us, consists of the ability to adapt to the inevitable stresses and misfortunes of life. It does not mean freedom from anxiety and depression, but only the ability to cope with these afflictions in a healthy way. "An outstanding feature of successful adaptation," writes George Vaillant, "is that it leaves the way open for future growth." Of course, Abraham Lincoln's capacity for growth would prove enormous (100).
How do leaders in our society today, including U.S. Presidential candidates, cope with afflictions? Like Lincoln? How do each of us cope? Do we lose hope or grow in resilience where we can adapt well to the unexpected challenges of life? Lincoln learned from his mistakes, failures, and trials. His story serves as inspiration and moral education for us today.
I believe one of the reasons many people look up to Lincoln is because they feel his life looked a lot like theirs and because they would like their lives to look a lot like his. He was relatable and at the same time remarkable. Like them, he was not born with a silver spoon in his mouth, and yet rose to the most influential and distinguished position in U.S. society. In the minds of many, he is our country's greatest President.
To become a great leader is easier said than done. How could Lincoln have kept going during those four turbulent years where he bore the weight of the nation on his shoulders? No doubt, Lincoln's incredible strength of will during his presidency resulted from how he never gave up during his life but kept going in the face of a vast number of emotional challenges and misfortunes. He cultivated resilience over all his years of life as he endured the heartbreaking losses of various loved ones, including his mother, sweetheart in his youth, and sons, as well as political contests. His losses humbled him but did not leave him hollow.
Lincoln's overwhelming challenges did not end with his taking up residence in the White House. He faced what is likely the most difficult four years any U.S. President has endured during a term in office. Just think, as he began his presidency, the country descended into civil war. He did not live to enjoy for long the victory of reuniting a nation where slavery was no more, reconstructing the south, and rebuilding the country's fortunes, as his life was cut short by the assassin's bullet.
In addition to learning from his experiences, and bending but not breaking, Lincoln gained strength from such things as reading, from his timely employment of humor and going to the theater, and conversations and companionship with trusted allies. Where do you find strength in the face of anxiety and misfortune? I encourage you to read biographies of great leaders who faced great ordeals, like Goodwin's study of Lincoln or Blanche Wiesen Cook's three volume set on Eleanor Roosevelt.
In addition to Lincoln and Roosevelt, the Apostle Paul was also a great leader. I take comfort from reading his words and studying his life. It is remarkable to consider how much misfortune he endured, as we find discussed in such passages as 2 Corinthians 10 and 11. I am also struck by how he encouraged the Philippian church in the face of anxieties to turn to the Lord, even while he was under house arrest in Rome. In his prison epistle of Philippians, he encouraged his fellow believers to rejoice in the Lord always, not sometimes, not most of the time, but all the time. Such rejoicing would lead them to the realization that the Lord is near. Paul exhorted them not to wallow in anxiety, but to present their requests to God with prayer and petition with thanksgiving. As a result, they would experience the amazing peace of God that transcends all understanding (Philippians 4:4-7).
Everyone experiences misfortunate. You are not alone. You can take comfort from the example of President Lincoln and the Apostle Paul. Perhaps you know someone in your own circle who continues to adapt in the face of mental anguish to gain resilience and move forward and experience greater growth in life. So, let's learn from our mistakes, failures, and discouragements. It's not all about where we have been, but where we are going in life. Don't let your past dictate to you your future. Let's learn from the examples of others in the past to build a brighter future. While we may never become President of the United States, we can become better equipped to lead in our own circles in ways that helps others grow and adapt in the face of adversity and anxiety.