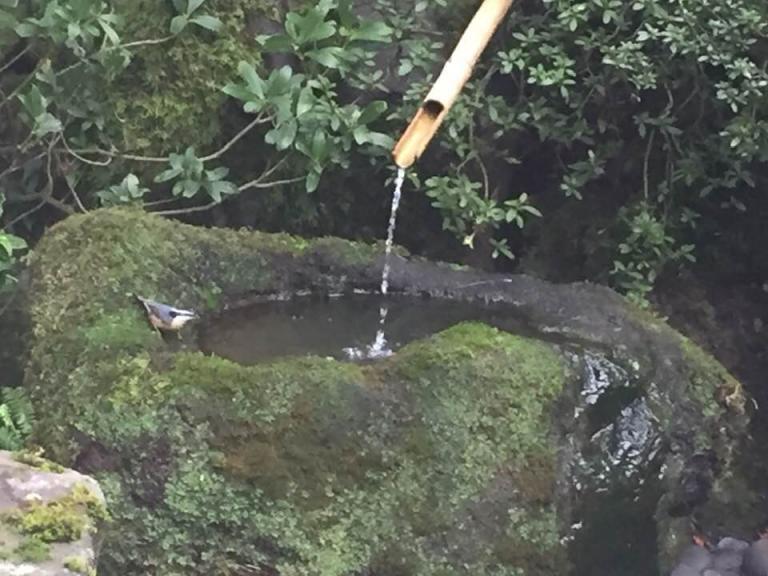 "Little creatures are very big to God." This is what my wife shared with me as we observed little birds drinking water from a stone bath at a Japanese garden. My wife and the Bible teach me to see the little creatures and cherish them.
For example, in Luke's Gospel, Jesus tells his followers that his Father providentially cares for sparrows:
"Are not five sparrows sold for two pennies? Yet not one of them is forgotten in God's sight" (Luke 12:6; NRSV).
Jesus transitions to speak of his little disciples:
"But even the hairs of your head are all counted. Do not be afraid; you are of more value than many sparrows" (Luke 12:7; NRSV).
Jesus seeks here in Luke's Gospel to encourage his followers who would face great obstacles posed by mighty forces in the coming days, months, and years. As we find here in our Lord's teaching, little creatures—little people, sparrows, and others—are very big to God.
I love how often God instructs Israel and the Church to care for little people—the orphan, widow, and foreigner in their distress. I have been reading through Deuteronomy, where this theme appears repeatedly. As we find throughout the Scriptures, God reminds Israel how he chose them from among all the nations of the world to be his people of promise. He reminds them, too, that they were a slave people whom God delivered from their suffering. Therefore, they should diligently care for the orphan, widow, and foreigner in their midst:
Although heaven and the heaven of heavens belong to the Lord your God, the earth with all that is in it, yet the Lord set his heart in love on your ancestors alone and chose you, their descendants after them, out of all the peoples, as it is today. Circumcise, then, the foreskin of your heart, and do not be stubborn any longer. For the Lord your God is God of gods and Lord of lords, the great God, mighty and awesome, who is not partial and takes no bribe, who executes justice for the orphan and the widow, and who loves the strangers, providing them food and clothing. You shall also love the stranger, for you were strangers in the land of Egypt. You shall fear the Lord your God; him alone you shall worship; to him you shall hold fast, and by his name you shall swear. He is your praise; he is your God, who has done for you these great and awesome things that your own eyes have seen. Your ancestors went down to Egypt seventy persons; and now the Lord your God has made you as numerous as the stars in heaven (Deuteronomy 10:14-22; NRSV).
God also reminds the Church in Corinth that many of them were not great people by worldly standards, but that God chooses the weak and lowly to shame the powerful and noble. God displays his upside down value system to the utmost degree by lifting up and exalting the crucified and risen Jesus (See 1 Corinthians 1:18-31). Later, Jesus' brother James exhorts the Church to which he writes to honor the lowly rather than discount them and not exalt the well-to-do over against the downtrodden (See James 1 and 2). He reminds them that God cares for the orphan and widow in their distress. True faith leads to faithful action that flows from a circumcised and obedient heart. Deuteronomy and James connect true faith in the Almighty God and faithful care for those who are little by our worldly standards. May we take this connection deep into our hearts and live it out with our hands and feet.
Who and what do you and I cherish, and why? Do we cherish the little people and little creatures? Do we realize that before the throne of God we are all little and in great need of divine mercy? Those who see themselves as great and as having made themselves great often if not always discount and discard the little creatures. Those who remember that God alone is great and that they, too, were enslaved in Egypt, or who could easily be removed from their lofty positions and fall to the ground, cherish little creatures. May we view others with God's upside down glory value system. Then we will not miss out on what really matters in life and that really matters to God.