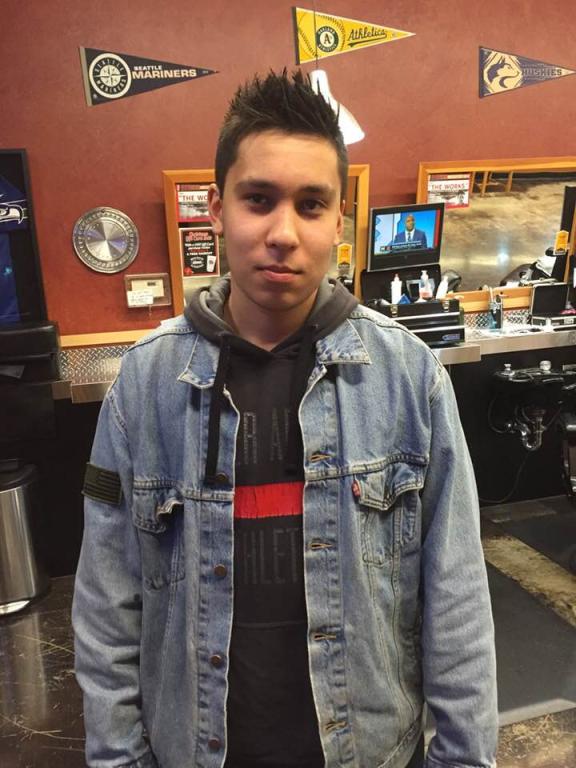 People who spend a lot of time together often resemble one another in different ways, including mannerisms and character traits. That's even more true in the case of mothers and their children. After all, they raised them. For moms, every day is Mother's Day.
Mothers never retire from being moms. They continue to raise their kids in one way or another. It's a fulltime job. This year's Mother's Day is like no other, as our son Christopher lies in a comatose state now for over three months. This Mother's Day meditation is in honor of Christopher and his mom and serves as a med for my soul.
As I said above, mothers never retire. The same goes for fathers, I might add. We visit Christopher daily at his facility and Mariko and I raise him up in prayer, raise his hands and limbs for exercise when given the opportunity, as well as raise keen concerns and ask probing questions as advocates for his care. She's quite the advocate, let me tell you. She's not raising hell, just supporting her son.
It's not easy bearing, raising, and supporting children, perhaps especially one like Christopher, whose name means "bearer of Christ." Just ask Mary what it must have been like to raise Jesus. It was by no means easy. Mariko has always struggled with how Jesus talked to his mom at the wedding in Cana of Galilee. Here's how the story opens:
On the third day a wedding took place at Cana in Galilee. Jesus' mother was there, and Jesus and his disciples had also been invited to the wedding.

When the wine was gone, Jesus' mother said to him, "They have no more wine."

"Woman, why do you involve me?" Jesus replied. "My hour has not yet come."

His mother said to the servants, "Do whatever he tells you." (John 2:1-5; NIV)
No doubt, Mary had seen Jesus work his magic many times before and thought he could do it again. Jesus wanting to remind his mother that he had heavenly priorities tried to put a check on her expectations of him. Still, it didn't stop Mary, even if her son's pushback stung a bit. Mary knew her son would come through for her and save the couple's wedding day, which is exactly what he did.
There are other occurrences in the gospels where we find Mary having to cope with the pain of parenting Jesus. Here are a few striking examples: Simeon's news at the baby Jesus' dedication at the temple that a sword will pierce Mary's heart for being the Messiah's mother; the search and find mission where Mary and his father Joseph discovered the twelve year old Jesus talking with the religious leaders in the temple, after which he told his scolding parents he had to be about his heavenly Father's business; Mary's adult son Jesus' declaration in her presence that his true mother and brothers were those who obeyed God's will; and Mary's crucified son Jesus entrusting his mother to his disciple John's care before dying on the cross. This last scene, while searing, is so moving. We see in this last conversation in the face of such agonizing pain, shame, and suffering that would preoccupy the total attention span of the best of us, how much Jesus favored his mother Mary in caring for her future, just as she favored him. In all these relationally stretching incidents, and going back to the angel's announcement to Mary that she would give birth to the Messiah, we find that Mary bears the Lord Jesus as his mother, along with the burden of his kingdom mission, as perhaps the greatest of his disciples and saints.
As I sit here this morning looking over family pictures from his childhood and teenage years, I recall a conversation Christopher shared with us one evening. I believe he was twelve or thirteen at the time. One of his friends had recently asked him, "Who's the guy with your mom? Is that her boyfriend?" Christopher replied, "No, that's my dad!" The friend was surprised given my Anglo-Saxon features, whereas Christopher Takasumi's looks with his dark hair, brown eyes and other facial features keenly reflect his Japanese heritage and favor his mother. Perhaps it's all the natto and rice he ate growing up. And yes, I should add, his mom has strong genes.
Those strong genes have been on display since Christopher's birth. I still recall the agonizing wait there in the hospital in London, England back in 1995. Whereas his sister's entry into the world came quickly, he took his own sweet time. Let me tell you, it was a painful wait. I fell asleep while waiting, holding a hot coffee in my lap. When it spilled, I jumped up and sang, but it wasn't for joy! Mariko had to endure me in addition to the seemingly unending birth pangs. Finally, when Christopher did make his entrance, true to form, he looked so much like his mom.
Christopher favors his mom's features in many ways, not just in looks. Like Mariko, he's resilient, courageous, adventuresome, and has a deep fount of quiet strength. He's been drawing on those features in the depths of his being, while fighting to heal through rest from his traumatic brain injury.
Friends of mine who have visited with Christopher have remarked how good he looks now. He looks more and more like his old self. It reminds me of conversations with nurses just after the bone flap of his skull was put back in place a month or so ago. During an evening visit, one nurse told me how various colleagues came in to check up on Christopher after the surgery. Two of these nurses who had tended to his care on prior evenings told his proud papa that Christopher is a handsome young man. Earlier another one of them said the same thing to me in his room. She even noticed that Christopher blinked when she said it! His mother looks with favor on their thoughtfulness and kindness, which is not flattery. It's true. After all, Christopher's good looks favor her.
I told Christopher last night during visitation that today is Mother's Day. I sensed it registered with him. A doctor and nurses tell me that he can hear us, and that hearing is the last thing to go. Similarly, caring mothers are the last to go. My own mom died a year ago and yet she is still with me. Similarly, Mariko will visit Christopher sometime today and tell him how much she loves him, pray over him, and ask those tending to his rehabilitative care thoughtful questions. Christopher hears day in and out how much his mom favors him.
In addition to this picture of a teenage Christopher, here is a Mother's Day reflection from my late mom. She still speaks to me today.