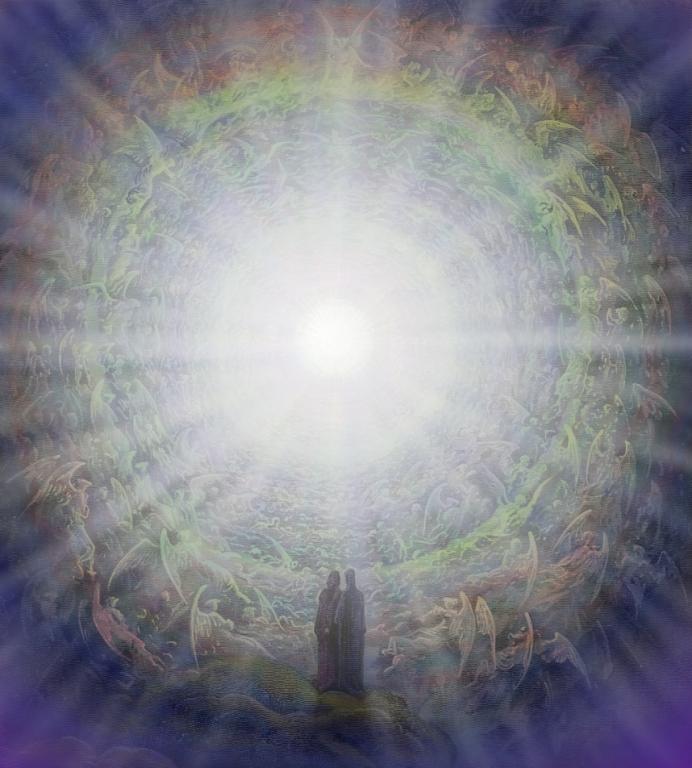 On June 1, I went back to the gym. It was my first time back since COVID struck and shut so many things down. The aftermath of my son's traumatic brain injury (TBI) suffered in January has taken such a toll on me and I knew I couldn't hold off any longer with reinstating my exercise ritual in pursuit of mortal glory.
So, there I was working out on the elliptical and weight machines, fully vaccinated, wearing my facemask, applying sanitizing solutions and wipes liberally, and fully indoctrinated listening to Dylan on my Skullcandy earbuds. I was in the land of what Dylan might call "permanent bliss."
Physical exercise is certainly of some benefit, but it won't achieve for me immortality. As the Apostle Paul writes, "For physical training is of some value, but godliness has value for all things, holding promise for both the present life and the life to come" (1 Timothy 4:8; NIV).
Even inside the gym there were vivid signs of mortality. I recognized some of the people working out there. They had been religious exercise machines, just like I had been before COVID hit. Like me, they did not look so robust this time around. What a year away from the gym can do to one's body. It got me to thinking how I need all the more to be exercising my soul. I was reminded of Paul's words recorded in 2 Corinthians 4:
Therefore we do not lose heart. Though outwardly we are wasting away, yet inwardly we are being renewed day by day. For our light and momentary troubles are achieving for us an eternal glory that far outweighs them all. So we fix our eyes not on what is seen, but on what is unseen, since what is seen is temporary, but what is unseen is eternal (2 Corinthians 4:16-18; NIV).
I can't say I'm being renewed internally day by day. Most days I feel it, but not every day. Why is that? Because the troubles we are experiencing are not "light" or "momentary" in the realm of the seen. They are relentless, unending, from a temporal, mortal vantage point with no apparent end in sight. Some people may think as they interact with me that it's time for me to move on from reflecting on our ordeal, but one can't move on when the trauma keeps coming and follows your every move.
I understand that Paul viewed the "seen" in light of the "unseen," the temporal in light of the eternal. An eternal perspective makes a big difference, but sometimes all I can see is the "seen". Lord, give me eyes to see beyond our present afflictions, not to minimize them as momentary or light from a temporal, human perspective, but not to maximize them either as eternally heavy horrors either. Lord, may we not miss out on achieving an eternal glory that far outweighs them all. As we come face to face with TBI, may we also contemplate your glory with unveiled faces. As Paul again writes, "And we all, who with unveiled faces contemplate the Lord's glory, are being transformed into his image with ever-increasing glory, which comes from the Lord, who is the Spirit" (2 Corinthians 3:18; NIV).
It is all so very easy to replace eternity with our temporal state of affairs, and to exchange the Lord's eternal glory for fleeting splendor and fool's gold. I am not alone in this temptation as an American and as a Christian. The American church so readily tries to turn America into the Promised Land of moral majority nuclear families. The late James Montgomery Boice argued that Evangelicals have fixed their gaze on gaining the kingdom of the world and "have made politics and money our weapons of choice for grasping it." In addition to raising concerns about pop psychology and the like replacing sound biblical doctrine, he lamented the Evangelical movement's preoccupation with "success, wonderful marriages and nice children," in addition to being fixated on "numerical growth and money" [James Montgomery Boice, "On My Mind: Our All-Too-Easy Conscience," in Modern Reformation 7, no. 5 (September/October 1998): 44.]. This worldly system is not our home, as the New Testament reminds us. When we cling to it, everything goes nuclear quickly in the land of "permanent bliss."
May we come to realize, as C.S. Lewis reminds us in The Weight of Glory, "that he who has God and everything else has no more than he who has God only." Lewis is speaking of the promises of Scripture involving the glories and rewards of heaven. If that is true of our heavenly state, it is also true of our earthly estate as God's glory breaks into our lives in the face of Jesus.
To be with Jesus is everything, as Lewis notes. Even so, as a dad who loves his son from now to eternity, I long and pray fervently for signs of visible progress in the here and now. I also take to heart that what is seen does not convey everything going on in the unseen realm deep down inside his brain, or in his eternal soul. May Christopher, our family, you, and I bring an eternal perspective to bear on our mortal struggles. May God the master surgeon of the soul operate in our lives in such a manner that our present troubles achieve for us an eternal glory that far outweighs them all.
For those who are interested in reading all the various updates regarding my son Christopher's condition and our family's journey, please refer to this page.