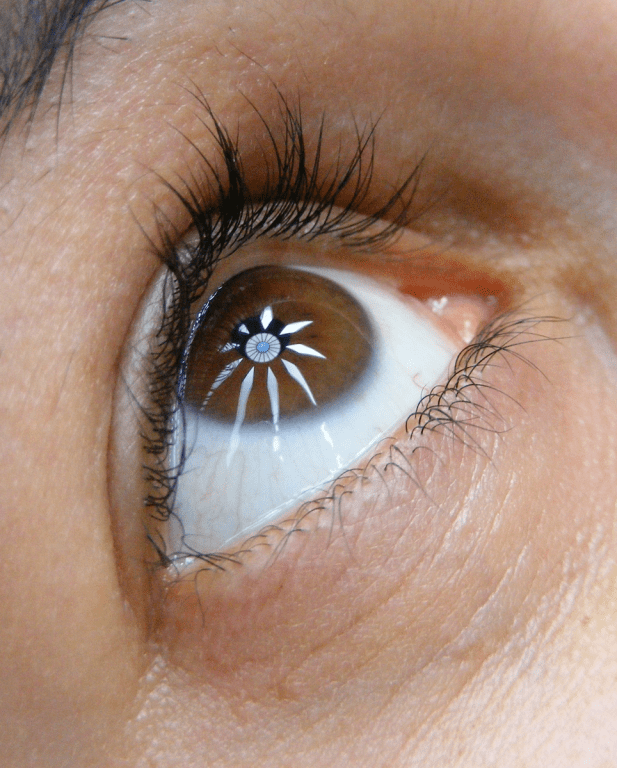 I was talking to our medical consultant the other day about my son Christopher blinking at times to hand and finger movements in front of his eyes. How I wish his blinking was more consistent. But at least my son is now blinking intermittently in response to close movements. That's a positive step for someone who has suffered from a devastating traumatic brain injury (TBI). I discussed Christopher's intermittent alertness with his sister Julianne as we visited him yesterday in his care facility.
Dr. Robert Potter (M.D., Ph.D.) said that in the case of normal brain function, we are alert for 90 minutes or so. Then we partially shut down for a short period that varies based on what is occurring in our environment. If something stimulates our senses, we might not be aware of being less cognizant of what is transpiring. The 90-minute cycle varies for different situations and different people, but it is a built in brain-mode governed by a section of the hind brain. Given Christopher's TBI condition, the cycle will be irregular and far more intermittent until healing occurs, which is our hope and prayer.
I wish my alertness were more steady. I may blink when people move their hands and fingers quickly before my face, but I often fail to be conscious of those around me, or their needs, or God's presence. I easily get distracted when I read or listen to a lecture, or read a post. How about you? What would total consciousness of people and our surroundings look like for us and our world?
Let me clarify that I am not speaking of "total consciousness" in the way that Bill Murray spoke about it in Caddyshack, though I am certainly conscious of his humorous line. Nor do I mean it in the same way as panpsychism refers to it, though I do agree that we should seek to relieve the suffering of all living or sentient beings. I am simply talking seriously in lay terms about the need to be mindful of the well-being of others all around us, as well as our surroundings.
In this use of the terminology, I think of Jesus, who was aware of the birds of the air and the lilies of the field, of little children easily ignored by grown-ups, of the little tax collector Zacchaeus sitting in a tree, of the woman with the issue of blood in a swarming crowd, and of cold hearted, bloodless political and religious leaders. Their lack of care for the people only drove him to deeper levels of compassion for the crowds suffering without a shepherd:
Jesus went through all the towns and villages, teaching in their synagogues, proclaiming the good news of the kingdom and healing every disease and sickness. When he saw the crowds, he had compassion on them, because they were harassed and helpless, like sheep without a shepherd. Then he said to his disciples, "The harvest is plentiful but the workers are few. Ask the Lord of the harvest, therefore, to send out workers into his harvest field" (Matthew 9:35-38; NIV).
Jesus' attention span to people's various needs was by no means intermittent.
In view of everything transpiring before our eyes in view of Christopher's ordeal involving TBI, I can assure you I am far more conscious of people who are in rehabilitative care facilities now. For one, I see them every day, when I go to visit my son. My son has taught me a great deal, even now, about so many things, including medicine, race, and the meaning of life.
In view of our family's ordeal, I am far more conscious of the little things of life, like a small, quivering smile appearing on one side of my son's face, like his eye lids opening more, like his eyes tracking together, and following people at times when they are moving about in his room, like an ever alert and seemingly totally conscious rabbit eating grass in our backyard, like the sound of rain on a cool, quiet early morning, like that first sip of hot coffee accompanied by a crispy, toasted bagel to start the day, while I write this post.
What I wouldn't give for my son to sit and talk with me now over a cup of coffee and a bagel, no matter how great or small the subject. I would be conscious of his every word and track the movement of his argument no matter how long the conversation. What I wouldn't give for him and his sister to argue over something of no lasting import like they did incessantly as children. Until that time, or when they simply talk about life as they did before his injury, she and I will sit by Christopher's bedside, as we did yesterday, or over FaceTime, when she is away. We will remain present in a steady stream of consciousness, watching him turn his face in the direction of whoever is speaking, looking at his widening, clearer eyes, which we hope will respond to movement in increasing measure.
Thanks to all of you who take such an empathic interest in our family's ongoing journey with TBI in the midst of all your various concerns and activities. You are such an encouragement. You also help me see more clearly the need and value of pursuing total consciousness in one's relationships and in society today.
For the various updates on my son's situation and our family's journey with him, please go to this link.