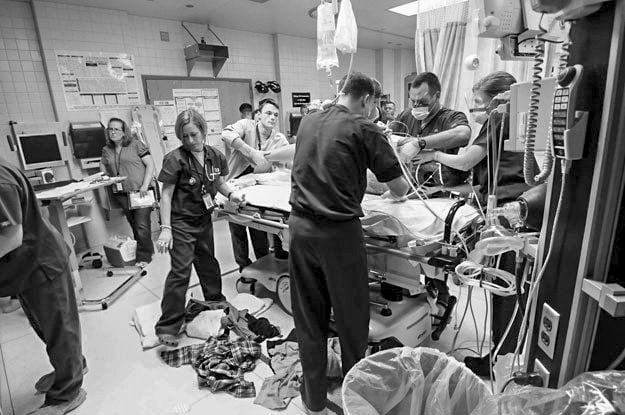 I love the word "emergence." I have far more positive vibes with "emergence" than I do with "emergency," as I suppose you would expect. Still, in our family's life situation, I wouldn't be thinking as much about "emergence" if it weren't for an emergency.
My son Christopher is seeking to emerge. He may not comprehend at this juncture most of what his body is doing in trying to emerge and recover from his traumatic brain injury suffered in January of this year. But we see various small signs of emergence along the way since the emergency surgery that spared his life, and our own.
In our experience, emergence and emergency go hand in hand in life. What are some of those new signs of emergence for Christopher? New and varied facial mannerisms, an apparent increase in vocal sounds, a more steady gaze and more synchronous movement of the eyes and eyelids in response to stimuli. We were also told Christopher moves himself. He is often found facing the window, even after he has been repositioned in a different direction to guard against the development of pressure wounds.
To the casual or infrequent observer, these varied patterns may mean little, but not to those of us who have been with Christopher on a daily basis over the past several months. These patterns, while small, are still huge. It's all a matter of perspective. If only you knew where Christopher was then in January and where he is now. Call it rudimentary growth at this stage, if you wish. But please put the emphasis on "growth," not "rudimentary". It would be rude or at least inappropriate to expect a person suffering and recovering from TBI or another serious condition to respond just like we do on a daily basis. As with other ordeals in life, we need to look at where each person is coming from, what challenges each one is enduring, and how they might be overcoming and emerging. Context is everything, or nearly everything.
Each person is unique in how they respond or do not respond to traumatic brain injuries and other psycho-somatic ordeals. The fact that we see apparent signs of increasing complexity, no matter how slow or non-linear, is encouraging. We will take whatever Christopher gives us on a daily basis and do whatever we can to aid the process of recovery.
The human body adapts. Like emergence, I love the word "adaptability." Neurons fire and rewire. That's adaptation. I love words like "flexibility" and "resilience." I love it when I see people and nature find new pathways for rejuvenation after enduring catastrophe.
The greatest emergency situation in life may be when people give up, throw in the towel, quit. May we never quit. May we keep going. May we ever live with a sense of urgency. May an indomitable spirit, fortitude, and gritty determination filled with love for life all around us emerge and mark the core and extremities of our being and energize the traumatized world round about us.
We will all face emergencies in life. How will we emerge in the midst of them? What will help you emerge? My prayer for all of us is that the last words won't be the emergencies, but how we emerged resiliently in the face of them. May emergency go hand in hand with emergence in our lives.
You may find intriguing that there is an etymological or hand-in-hand word connection between "emergency" and "emerge." A fascinating entry on the origins of the two words in Grammarphobia states,
Etymologically, an "emergency" is the emerging of something unexpected.
The earliest example in the Oxford English Dictionary, which we'll expand here, is from a sermon given by John Donne on Jan. 29, 1625, at St. Paul's Cathedral in London:
"The Psalmes are the Manna of the Church. As Manna tasted to every man like that he liked best, so doe the Psalmes minister Instruction, and satisfaction, to every man, in every emergency and occasion."
The OED defines this sense of "emergency" as "a state of things unexpectedly arising, and urgently demanding immediate action," and describes it as the "ordinary modern use."
However, the dictionary also notes a related sense, now rare, that appeared around the same time and reflected the word's classical origins: "The rising of a submerged body above the surface of water…
The nouns "emergency" and "emergence," as well as the verb "emerge," are ultimately derived from the classical Latin ēmergere (to rise out or up)…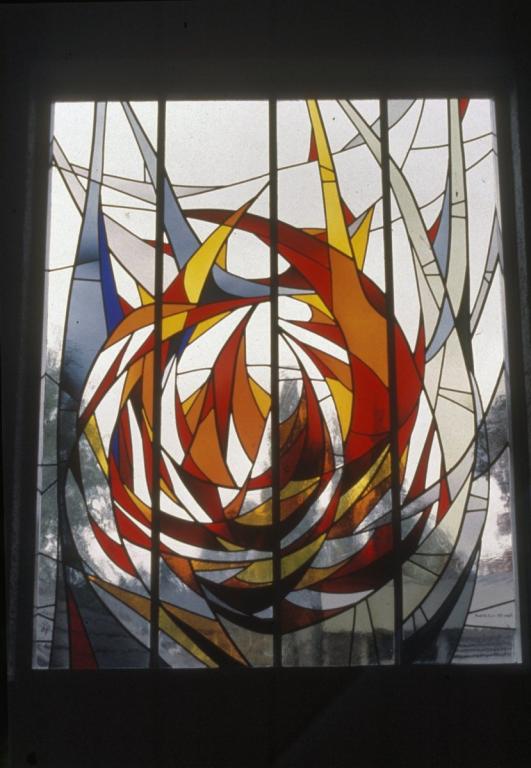 I don't know what great struggles and emergency situations you have or are enduring, but I do know that you have within you a certain dynamism that longs for emergence, "to rise out or up". I am not so troubled these days—while on my own form of emotionally excruciating life support—about how many times we fail, but about how many times we get up, not how many challenges we face, but how we respond to those challenges. After all, we all have to start or restart somewhere. And again, after all, when you are simply seeking to survive and slowly working your way back to a life that is life-giving, you don't take the little things for granted. You put much stock in whatever small victories you experience. So keep emerging.
I hope for the day when Christopher emerges to such a point that he can say "Been there, John Donne that!" After all, Christopher was born and lived in London for the first few years of life, while I was pursuing doctoral studies. We even visited St. Paul's Cathedral where John Donne spoke of "emergency" and the psalms centuries earlier.
This week, I read Psalm 139. I take comfort from knowing that according to the psalmist God forms us before we emerge from our mothers' wombs. God sees our unformed bodies in the hidden and secret place and depths of the earth. God ordains all our days before we emerge on history's stage:
For you created my inmost being; you knit me together in my mother's womb. I praise you because I am fearfully and wonderfully made; your works are wonderful, I know that full well. My frame was not hidden from you when I was made in the secret place, when I was woven together in the depths of the earth. Your eyes saw my unformed body; all the days ordained for me were written in your book before one of them came to be. (Psalm 139:13-16; NIV)
I take comfort in knowing that God formed Christopher in his mother Mariko's womb. God saw his unformed body in the hidden and secret place and depths of the earth. God ordained all our son's days before he was born. Christopher emerged then. In some unique way, he is emerging now. Thank you for all you do in helping us emerge. Like the psalms, which Donne called "Manna" from heaven, which feed my soul, your prayers, meditations, financial gifts at "Christopher Metzger's Critical Care and Family Needs" page, and stories that you share about what you have endured and how you fight to emerge are inspiring and enriching. They are life savers. God bless you!