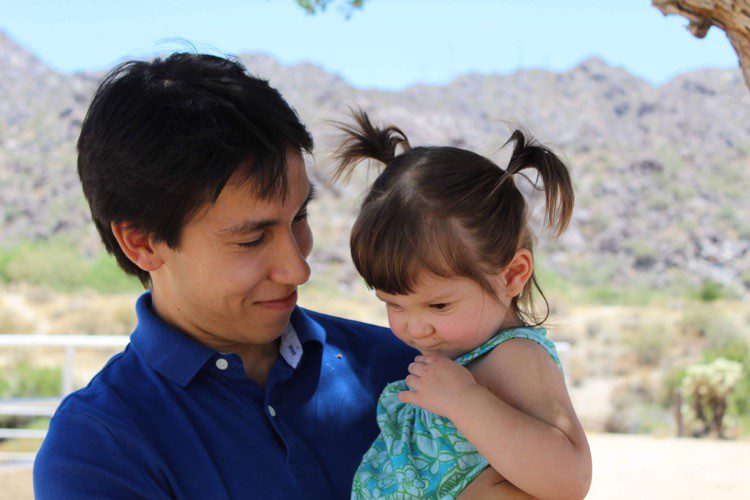 Dignity is a rather slippery word. It's hard to get a handle on it. I have been thinking a lot about dignity given my son Christopher's traumatic brain injury that he suffered in January this year.
One example comes to mind, which triggered further reflection. Recently, a medical leader at my son's rehabilitative care facility told me that they want to keep a sheet covering over Christopher's person in bed to affirm his dignity. We had been discussing how much to cover him given that he perspires easily when warm, even when the air conditioning is running strong during the summer months. The medical personnel weren't adding to Christopher's dignity, but honoring it. So they cover him rather than expose him. This medical leader and her colleagues were acting toward Christopher in a dignified way.
It's not just in the medical realm where dignity comes into play. David Brooks wrote an article on political dignity several years ago. He specifically wrote about the erosion of the dignity code ideal in political circles. As we know, there have been so many public exposures of inappropriate behavior on the part of political leaders. Brooks argues:
…the dignity code itself has been completely obliterated. The rules that guided Washington and generations of people after him are simply gone.

We can all list the causes of its demise. First, there is capitalism. We are all encouraged to become managers of our own brand, to do self-promoting end-zone dances to broadcast our own talents. Second, there is the cult of naturalism. We are all encouraged to discard artifice and repression and to instead liberate our own feelings. Third, there is charismatic evangelism with its penchant for public confession. Fourth, there is radical egalitarianism and its hostility to aristocratic manners.
No doubt, one could edit and/or add other factors or causes to Brooks' analysis of dignity's demise in various political contexts.
Beyond consideration of politics, what is dignity? What is its source in our humanity? I resonate with the following statement about what dignity is/where it lies: "The real dignity of a man lies not in what he has, but in what he is" (John Stuart Blackie). It challenges certain dominant notions of honor associated with money, power, and influence.
Many of us tend to value people in terms of their economic status, power, or public profile, whether in politics, religion (ex. health and wealth gospel), or elsewhere. But none of these standards are very dignified, if the real dignity of a person is associated with who/what he or she is as a human being. Character brings us closer to what dignity is. But I would go deeper still. I believe all humans have dignity as persons. It is inherent, though mysterious, like wetness to water, a point sociologist Christian Smith makes in his discussion of dignity in What Is a Person? Even though true, it is difficult to fathom "how dignity could characterize the emergent reality of personhood" (What Is a Person? University of Chicago Press, 2010, pages 456, cf. 453). Human dignity is bound up with our being created in God's image as humans. I do not view dignity as a capacity, but as a distinguishing mark of our imaging God in constitutive relation (See Karl Barth's discussion of the image as a constitutive covenantal relation in Church Dogmatics, III/1, The Doctrine of Creation, T&T Clark, 1958, page 200). We cannot lose the image, since it is not something we possess. We are who we are as divine image bearers because our relation to God comes from God. No matter how wet dignity is, it sticks with the divine creator's stamp of approval.
Now politicians should carry themselves in a dignified way. But so should the rest of us, and not simply in public profile situations. Whenever economic capital, power, or fame replaces character and constitutive relational emphases associated with dignity, we are in deep trouble as a society. Similarly, when we do not make value judgments that esteem noble conduct but celebrate or shrug our shoulders at mediocrity, infidelity, and disrespect, we harm efforts to act in a dignified way.
I don't think I can add to another human person's dignity, but I can affirm and advocate in view of it. When I do, I operate in a dignified manner. It is striking to me that when we do not honor others' dignity as human persons, we do not honor our own dignity.
As Brooks notes, George Washington had a dignity code by which he operated. I can think of a few items that should make a dignity code, whether it be political, medical, religious, business, etc.: Always treat people as worthy of respect, no matter their economic status, power, or public profile, no matter their physical or mental capacities. Always treat people with respect, even when no one is watching, and no matter how conscious the person in question is. Always treat people with respect, no matter if they disrespect you. Don't stoop to someone's disrespectful, undignified level. It does not honor them or yourself.
This week, I had the privilege of observing several CNAs and therapists treat my son Christopher in a dignified manner. They affirmed his dignity. They also affirmed their own dignity in doing so. They did not do it because I was there. They did it because they truly care about him. I could just tell—they cherish Christopher. They enjoy being with him and they told me so. One staff member said yesterday his room is so peaceful. Another said they see signs of his personality emerging. They delight in seeing glimmers of hope effuse from his person.
Christopher notices their affection. He smiles faintly at them. His eyes follow them. A therapist told me that Christopher really enjoyed hearing them call him a handsome young man at various points during his therapy session yesterday. Even if he is still in a minimally conscious state, there is nothing to be minimized about such priceless care. I am fully conscious of the impact they are having on my son and it highlights their own dignity as people.
Just think what life in society would be like if we treated everyone around us in this dignified way, from engagement in political discourse, to talking with the cashier at the grocery store, to changing lanes in traffic, to posting on social media, to interacting with family members. Maybe I'm all wet, but then again, so is dignity. If we operate in a dignified way, such wetness will stick.