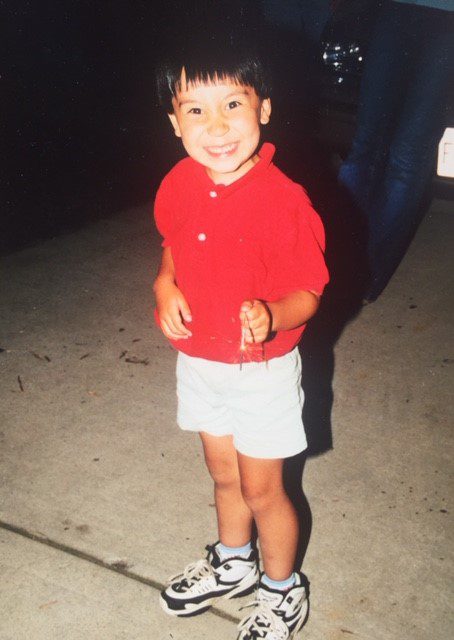 Many Americans love celebrating the Fourth of July, no matter how conscious they are of what the day stands for in history. On July 4, 1776, the Continental Congress representing the American colonies signed the Declaration of Independence in Philadelphia, Pennsylvania to announce their freedom as a people from Great Britain. Historically, the day stood for the rebirth of liberty and death of monarchy and tyranny. An Encyclopedia Britannica article notes how the day has lost some of its political import since the latter half of the twentieth century, but not its symbolic appeal in other domains:
With the rise of leisure, the Fourth of July emerged as a major midsummer holiday. The prevalence of heavy drinking and the many injuries caused by setting off fireworks prompted reformers of the late 19th and the early 20th century to mount a Safe and Sane Fourth of July movement. During the later 20th century, although it remained a national holiday marked by parades, concerts of patriotic music, and fireworks displays, Independence Day declined in importance as a venue for politics. It remains a potent symbol of national power and of specifically American qualities—even the freedom to stay at home and barbecue.
Americans exercised their freedom to stay at home and barbecue yesterday. Some even celebrated their freedom by setting off fireworks. Most dogs, no matter how American, hate the day because of the annual fireworks displays. Last night was no exception. Even with the fireworks ban in my area due to the risk of fires, some independent spirits insisted on setting them off. Our dog participated in the annual revelry by roaming about the house in search of cover.
My son Christopher loved setting off fireworks on Freedom Day when he was younger. He may have heard them last night from his rehab facility. It all depended on his level of consciousness at the time they went off.
Since suffering a traumatic brain injury in January, we have been trying to discern how often Christopher's movements are free and voluntary and how often they are involuntary. We have a clearer sense than in the past that some of his movements are voluntary. After all, he responded to prompts with his hands recently. Sometimes we observe smiles when we enter the room and talk to him. Some medical staff shared this past week that they have heard Christopher laugh when they are caring and sharing with him.
I haven't heard Christopher laugh since the injury. That's not such a change, since I don't think he ever really found me funny. In fact, if you ask my friends Rachel and Ross Halbach, they'll say Christopher is a lot like me, only funnier. That's actually what they told me a few years ago.
They would also agree that Christopher is very genuine. What you see and hear from Christopher is what you get. I have always cherished and adored that quality in my son, even when he chose not to laugh at my bad jokes.
Christopher has never been one to force a smile or a chuckle. He has always exercised his freedom as a human being in how he engages others and me. The fact that I haven't heard him laugh in my presence yet since his injury when I joke is likely a good sign. Just like old times.
As Christopher grew older, I learned slowly and painfully the importance of giving him freedom. I have always wanted to protect him from pain and harm, but protecting him at every turn would have been stifling to his development. I had to learn the importance of giving him freedom to fail. Otherwise, he could never truly learn to succeed on his own.
How many of us go through life fearing to fail, fearing to exercise our agency based on what others will think of us, simply going along with the crowd in some involuntary, compulsory, or knee-jerk manner? Of course, not all exercises in autonomy are healthy, only those that truly benefit human flourishing. But we won't benefit anyone, if we always live to win people's approval to like us. It will keep us from living freely and doing what we must do in caring for others from the heart.
The Apostle Paul was a maverick spirit. He refused to fold when confronted with peer pressure. He refused to share a message that would enslave people to laws of performance-based spirituality rather than relational trust in Jesus' love for them. Even Peter capitulated to the peer pressure at one point, as Paul points out in his letter to the Galatian church (Galatians 2:11-14). Regarding seeking to win people's approval or God's esteem, Paul puts the matter this way in his letter to the church in Galatia: "Am I now trying to win the approval of human beings, or of God? Or am I trying to please people? If I were still trying to please people, I would not be a servant of Christ" (Galatians 1:10; NIV). Later, in the same letter, Paul expresses how little import he gives to winning the respect of people held in high esteem, and how much import he gives to esteeming the poor, those so many others neglect:
As for those who were held in high esteem—whatever they were makes no difference to me; God does not show favoritism—they added nothing to my message. On the contrary, they recognized that I had been entrusted with the task of preaching the gospel to the uncircumcised, just as Peter had been to the circumcised. For God, who was at work in Peter as an apostle to the circumcised, was also at work in me as an apostle to the Gentiles. James, Cephas and John, those esteemed as pillars, gave me and Barnabas the right hand of fellowship when they recognized the grace given to me. They agreed that we should go to the Gentiles, and they to the circumcised. All they asked was that we should continue to remember the poor, the very thing I had been eager to do all along (Galatians 2:6-10; NIV).
We who are Americans invest a great deal of energy in declaring and seeking to prove how free we are. What we sometimes fail to see is that we still have to serve somebody, as that quintessential American free spirit Bob Dylan exclaimed in "Gotta Serve Somebody" (Check out this version of the tune performed at the Grammys many years ago with Johnny Cash and Chris Christopherson in attendance). My friend Matt Farlow and I were talking about this song and its import only yesterday on the Fourth of July. Only if I seek to serve and please God rather than win people's approval will I really care for them. Only if I live the crucified life in Jesus will I truly experience freedom to live in God's love, as Paul freely shares: "I have been crucified with Christ and I no longer live, but Christ lives in me. The life I now live in the body, I live by faith in the Son of God, who loved me and gave himself for me" (Galatians 2:20; NIV).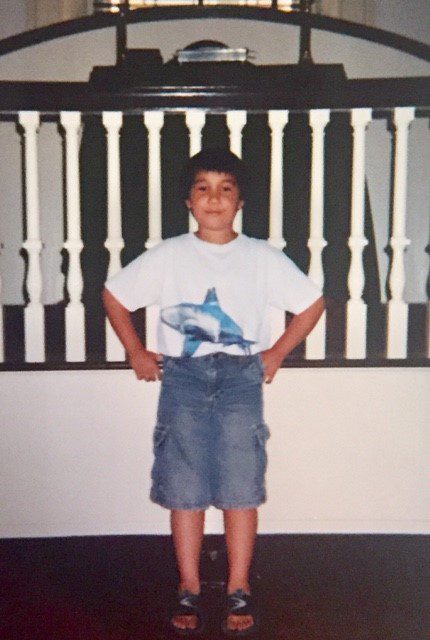 Years ago, when Christopher was a child, he and I reflected on Galatians 2:20 in response to a talk that our friend and mentor Dr. John M. Perkins gave in Olympia, Washington. Christopher said he really came to understand the good news of Jesus that day. I pray that we can reflect upon that good news together again. My son has taught me through his maverick life and his present condition how little good people-pleasing does, and how much good caring for them will do.
How I pray that Christopher will continue to show signs of healing from TBI with increasing voluntary movement. I hope that he will continue to increase in consciousness and exercise human agency and freedom to think and act for himself. I pray that he will be free to love God from the heart and continue to care for others whom others discount and affirm their liberty, like he's done in the past. Maybe Christopher will even be able to light some fireworks next Fourth of July. That would bring smiles and laughter to his father's face.