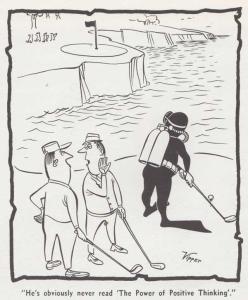 My wife and I had to get a COVID test on Wednesday because of exposure to someone with COVID last weekend. As a result, Mother's Day was the last time I visited my son Christopher at his care facility for nearly a week. That was hard. Still, it was encouraging to receive negative COVID test results several days later. It's not always the case one can find positives in a negative test, or in Christopher adversity and arduous struggle following his traumatic brain injury in January 2021.
We did not find the COVID exposure a laughing matter, since Christopher is so vulnerable and because we couldn't see Christopher until Friday. Still, I tried to approach the situation in a light-hearted manner. So, when the medical staff at the clinic asked me why I was getting a COVID test, I gave two reasons: exposure to someone with COVID and–if that reason wasn't good enough–I was hoping a good test result could take the place of my GRE score! She responded with a hearty laugh, which made my day. It's not often the case others laugh at my jokes, or view my sense of humor as a positive.
Another positive amid adversity is that Christopher is expressing more frustration about his struggle to communicate. Why would that be a positive? Because it indicates that Christopher is becoming more self-aware.
The kind and attentive caregiver who gives Christopher showers said to me on Mother's Day that Christopher gets frustrated and cries because he can't communicate with words. She emphasized that he is showing increasing signs of consciousness. He is there as aware! I found that report encouraging, even though it pains me that Christopher gets so frustrated. Our family medical consultant, Dr. Potter (M.D., Ph.D.) concurred: the frustration Christopher is expressing to people signifies increasing self-consciousness. The good doctor with expertise in palliative care told me it is completely legitimate to make this assertion in my update and that my assessment of the situation is "not an overreach at all."
Christopher communicates with the person giving him showers when he is in pain, even making sounds to let her know. His neck often hurts, and he often pins his neck to the right shoulder. Christopher eased up on his neck when she asked him to relax. One of his favorite nurses concurred and said that whenever she asks him to relax, he will slowly do so. She said it is conscious activity and it is "great."
Christopher will be going to a pain clinic this Tuesday for a baclofen trial test. If all goes as planned, they will insert a baclofen pump in the coming weeks. It is hoped the baclofen pump will help ease contractions and pain.
One family member grieved that a young man like Christopher would have to go about his daily life with a baclofen pump. I certainly felt the sting of that thought but added that I am thankful that there is such a thing as a baclofen pump and that it could help him. This is what Christopher needs right now. Moreover, to put it in a larger context, no medical expert recommended a baclofen pump following Christopher's TBI and surgery early last year. Why? Because Christopher couldn't experience pain in early 2021. He was not yet conscious to any degree. So, the fact that my son can experience pain and frustration, as well as express himself more, are all positive signs of improvement.
Here are a few more examples of Christopher expressing himself more and responding to prompts on Mother's Day last week:
The nurse during the day shift with whom Christopher has a special bond urged Christopher to give her a smile since it was Mother's Day. At first, he gave her a begrudging, reluctant smile. When she persisted in an affectionate manner, he broke into a big smile.
The nurse also asked him to blink to let her know if he likes certain music. In addition to blinking, the nurse said he frowned disapproval of certain forms of music so that she would change the station.
In addition, Christopher let his nurse know that he was cold. His eyes followed her as she went to the air conditioner to turn on his fan. When she asked if he was cold, he indicated "yes" with the blinking of his eyes (at least two times for "yes"). So, she turned it off.
When his nurse told Christopher he needed to wish his mom a Happy Mother's Day, he blinked several times in quick succession, signifying an emphatic "Yes."
The nurse summed it all up by saying that Christopher is showing signs of increasing consciousness, gradual improvement. She indicated that other caregivers are noticing the same. On Mother's Day, Christopher "laughed" when his CNA thanked him for his smile and for clearing his pipes with a bowel movement! (A laugh is a great big smile in his case.) They are such amazing staff. They are happy when their residents' bodily functions are operating normally, even when it means they will need to clean up after their patients. Talk about looking for positives in adverse situations!
Christopher was very tired by the time I got to the facility and received the report from the staff. He would often go in and out of a sleep state, when I was sitting by his bed. At one point, when he woke, I asked him if he would like me to wish his wife Keyonna "Happy Mother's Day." He blinked twice suddenly for "yes." A minute later he was asleep again. How I wish he could have celebrated the holiday at home with his wife and daughter. But I am encouraged that he recognized the importance of Mother's Day. I will take one day, and one holiday at a time.
Dr. Potter wrote in response to this update: "This report further encourages confidence in Chris being more and more aware of his environment and relationships with other persons, and his ability to intentionally respond. Little by little is what to expect." That's another positive to give thanks for in the midst of adversity. Little by little, the positives are adding up!