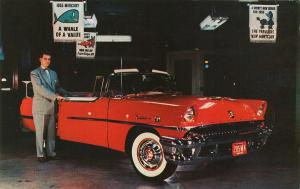 How often have you come across bait and switch tactics or loss leader strategies in business? Have you ever witnessed such tactics and strategies in evangelism, that is, when people share about Jesus with others in the hope they will convert and become Christians? Let's define the terms to make clear what we are discussing.
Cornell Law School defines "bait and switch" in these terms:
A "bait and switch" takes place when a seller creates an appealing but ingenuine offer to sell a product or service, which the seller does not actually intend to sell. This initial advertised offer is "the bait." Then the seller switches customers from buying the advertised product or service that the seller initially offered into buying a different product or service that is usually at a higher price or has some other advantageous effect to the advertiser. This is the "switch." Normally, the switched product that the consumer buys is usually at a higher purchase price, an increased profit for the seller, or may have a less marketable characteristic than the product advertised.
The Corporate Finance Institute defines "loss leader" as follows:
A loss leader pricing strategy, a term common in marketing, refers to an aggressive pricing strategy in which a store prices its goods below cost to stimulate sales of other, profitable goods. With such a pricing strategy, a business is selling its goods at a loss to lure customer traffic away from competitors. In contrast to predatory pricing, loss leader pricing is aimed toward stimulating other sales of more profitable goods.
Have you ever come across such strategies in religion and evangelism? Here's an example. A Pagan friend and guest speaker told my world religions class one year that Christians have invited him out for coffee under the pretext of friendship. It was simply a cover for evangelizing him. He referred to that strategy as bait and switch. It's not that they didn't drink coffee, but that the conversation was not what was promised, that is, simply to cultivate a friendship. This move came at a high price. The Christian lost his trust.
Speaking of lost or loss, let's consider "loss leader." Years ago, a student from Romania told me that Western missionaries arrived after the fall of Romanian communism and a dictatorship. Pastors in Romania had spoken of how "costly" the gospel was prior to the end of oppression. In contrast, those from the West importing an American version of the Christian faith after oppression ended spoke of the gospel being "free". No doubt, the latter message has a certain appeal, but how accurate was it?
Surely, God freely and graciously loves us and sent his Son Jesus to die for our sins when we were still God's enemies: "But God demonstrates his own love for us in this: While we were still sinners, Christ died for us" (Romans 5:8). Still, eternal life with him requires the investment of our lives, not just his own. There can be no such thing as an intimate, meaningful relationship if only one party is fully invested. In the case of Romanian Christians before the fall of communism, there was no such thing as a "get out of jail free" card.
Jesus did not engage in bait and switch or loss leader tactics. He told the rich young ruler who asked him what he must do to inherit eternal life that he must sell all his possessions, give the proceeds to the poor, and follows Jesus:
"Teacher, what good thing must I do to get eternal life?"

Jesus answered, "If you want to be perfect, go, sell your possessions and give to the poor, and you will have treasure in heaven. Then come, follow me."

When the young man heard this, he went away sad, because he had great wealth.

Then Jesus said to his disciples, "Truly I tell you, it is hard for someone who is rich to enter the kingdom of heaven. Again I tell you, it is easier for a camel to go through the eye of a needle than for someone who is rich to enter the kingdom of God" (Matthew 19:16, 22-24; NIV).
There was no small, fine print, no switch, no low-cost option of salvation, no promise of a shiny new car, to lure him in to charge him for a far more expensive version, or a costly life. Jesus was up front and came as advertised. What might evangelism look like if we followed Jesus' example rather than resort to bait and switch and loss leader ploys?