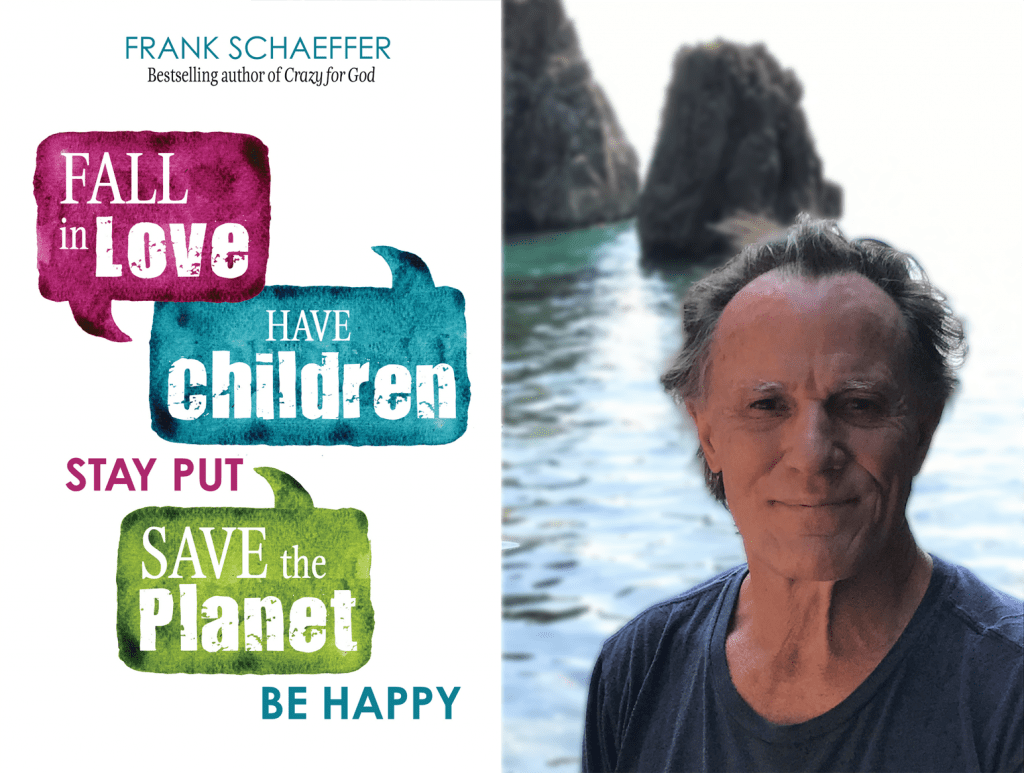 Recently, I had the incredible opportunity to speak with Frank Schaeffer. Frank is the son of theologian/philosopher Francis Schaeffer and a New York Times best-selling author. He recently published a book called "Fall in Love, Have Children, Stay Put, Save the Planet, Be Happy". If you have never had the chance to hear Frank speak this is a podcast you must listen to.
For those unfamiliar with the Schaeffer family. Francis Schaeffer was a theologian/philosopher who was highly influential through his writings as well as within the political world. He and his son (Frank) are one of the founding fathers of the religious right and who are responsible for making the pro-life issue a part of the religious-cultural consciousness.
About 20 years ago, Frank had a coming to Jesus moment where he abandoned evangelicalism and became an outspoken progressive. He has been vocal about Christians supporting the LGBT+ community and women's rights.
His book "Fall in Love, Have Children, Stay Put, Save the Planet, Be Happy" is a great work that helps the reader understand the power dynamics that are prevalent within our country and how we don't have to be beholden to them any longer. The premise of this work is that love and relationships are the keys to having a fulfilling life, which serves as an antithesis to the current cultural thinking. Five years of research have gone into the writing of this book. It is well worth a look.
Check out our conversation Here
Check out the podcast Here
Check out Frank Schaeffer's new book Here