Some encouraging news came out from Wheaton College today, with a Time news report that yesterday evening Wheaton's faculty council unanimously recommended the immediate reinstatement of political science Professor Larycia Hawkins.
Dr. Hawkins (or "Doc Hawk," as she is affectionately referred to by her students) was put on administrative leave after a Facebook post, in which she said that Muslims and Christians
"worship the same God."
The Time piece summarizes,
The Faculty Council of Wheaton College has recommended that the Illinois school's administration withdraw its efforts to fire tenured professor Larycia Hawkins and to end her administrative leave, citing "grave concerns" about process.
The faculty council will meet with the administration, raising several questions related to the process. Those questions are listed in the Time article.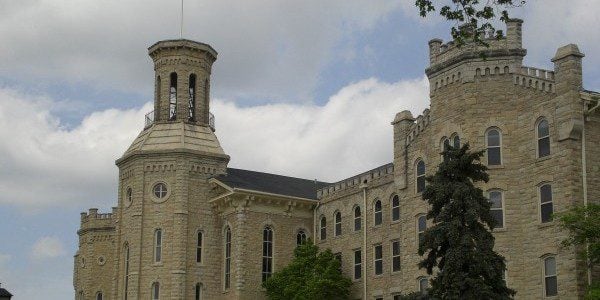 It's important to note that this faculty council recommendation is distinct from the Faculty Personnel Committee–the body appointed to ultimately hear the case of Dr. Hawkins and offer a recommendation to the administration. But I suspect that this unanimous decision of the Faculty Council will bode well for that process.
Aside from the complicated theological questions that this controversy has raised–and has thrust into public discourse (Do Christians and Muslims worship the same God?)–this most recent development also highlights an complicated aspect of the inner workings of the contemporary university/college.
What happens when faculty and administration disagree over important matters? Matters of theology, matters of process, matters of grave concern (academic freedom, donor/constituent loyalty, missional faithfulness, etc.)?
My hope as an outside observer (but interested alum)–and I'm sure everyone's hope–is that all can come to an agreement and to a reconciliation between Wheaton administration and Dr. Hawkins. And that Wheaton College will be stronger and more unified because of it.