A CNN op-ed today explores the question of Bernie Sanders' religion and gives some interesting background on his Jewish upbringing.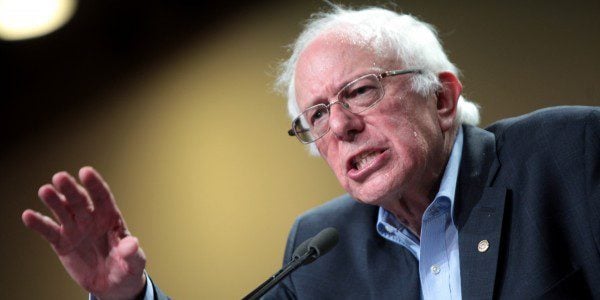 The piece quotes Sanders' response to Jimmy Kimmel on the question of religion:
Well, you know, I am who I am," Sanders said, evoking God's evasive answer to Moses through the burning bush. "And what I believe in, what my spirituality is about, is that we're all in this together — that I think it's not a good thing to believe, as human beings, that we can turn our backs on the suffering of other people."

"And this is not Judaism," Sanders continued. "This is what Pope Francis is talking about: That we cannot worship just billionaires and the making of more and more money. Life is more than that."
It's also worth noting that this is also what James was talking about when he wrote,
Religion that is pure and undefiled before God, the Father, is this: to care for orphans and widows in their distress, and to keep oneself unstained by the world. (James 1:27).

I'd say from James' perspective, the heartbeat of Sanders campaign, with the consistent concern for what Jesus called the "least of these," matches up pretty nicely with the Bible's most succinct definition of "true religion."
What do you think?