I joined with many other Christian theologians and other faith leaders in signing a petition against the proposed nomination of Jeff Sessions for Attorney General.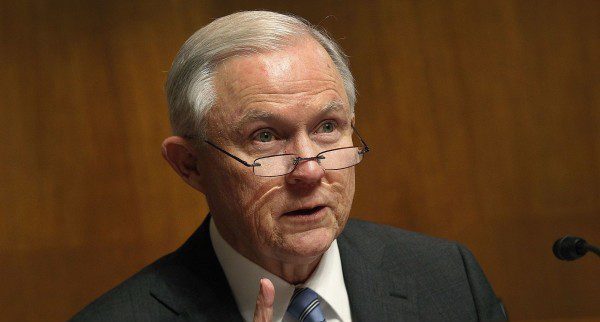 The petition is here.
For those uninitiated to the reasons why progressive Christian theologians would adamantly oppose Trump's nomination of Sessions, a recent Washington Post article provides a summary of 10 Things to Know about Jeff Sessions.
Included in that summary is Sessions adamant and consistent opposition to immigration reform, including his opposition to some forms of legal immigration:
He's also fought legal immigration, including guest worker programs for immigrants in the country illegally and visa programs for foreign workers in science, math and high-tech.
Another "highlight" is his record on war and torture, which includes "once voting against an amendment banning 'cruel, inhuman or degrading treatment' of prisoners."
There's also his skepticism of climate change, underscored by his comment suggesting the CO2 is just plant food, and "doesn't harm anybody except that it might include temperature increases."
The petition centers, though, on the history of Sessions' reputation for racism – accusations which Sessions (it should be said) has denied. But as the Post article notes, Hidie Breich, of the Southern Poverty Law Center, says the presence of Sessions in Trump's inner circle is "a tragedy for American politics."
Associations of Trump's hires with racism and white supremacy haven't derailed his choices thus far, and I don't expect this petition to accomplish that. As I saw a Facebook friend post, given the way things are shaping up, efforts like this are a bit like dodging a piece of hail in a hailstorm.
But sometimes it's better to do something that you know won't work, than to do nothing at all.