We moved to New York City two years ago. It has been nothing short of a dream come true. The magic of this city has enticed me for years and it is a joy to be living here.
One of the things I do as a New Yorker is take walks around the city. Past famous landmarks. Through famous parks. I want to get the full experience of the city. After two years of this, a certain routine has developed. A pattern. A few go-to routes that I really adore.
A couple days ago, my wife agreed to go on one of these walks with me. But she told me she wanted to do something new.
What System Two Can Do
As creatures of habit, we like familiarity. We like predictability. It makes us feel safe. This is why we develop System One behaviors. We also developed patterned ways of thinking and belief systems. It makes us feel safe.
My city-walks were the very same thing. But on Kylie's request, I agreed to try something new. The problem with trying something new is that it excites my FOBO. I'm the kind of person who knows what I like and generally like to experience my known joys rather than take the risk of exploring for new ones. It sets my expectations into a tizzy.
We found ourselves walking across the Manhattan Bridge, from which is an incredible view of The Brooklyn Bridge and downtown Manhattan.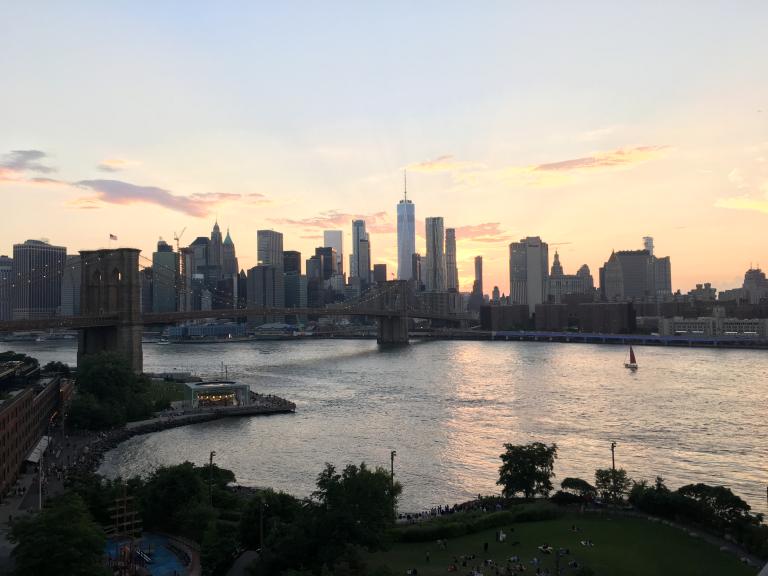 The value of newness is that it invites us into more. Our patterned perspective turns quickly into tunnel vision. System Two is the process of slowing down, deliberately thinking about what is around us.
System Two is a new angle from which to perceive the world. I love this city and seeing it from a different height, hearing the roar of the Q train as we hovered over the river, and catching a fuller view of downtown (The Manhattan Bridge is the perfect distance away) allowed me to see the city differently.
The views over Brooklyn were unique. Ending our walk over the Lower East Side showed the juxtaposition of poverty in the foreground with the financial center of the world a mile in the background.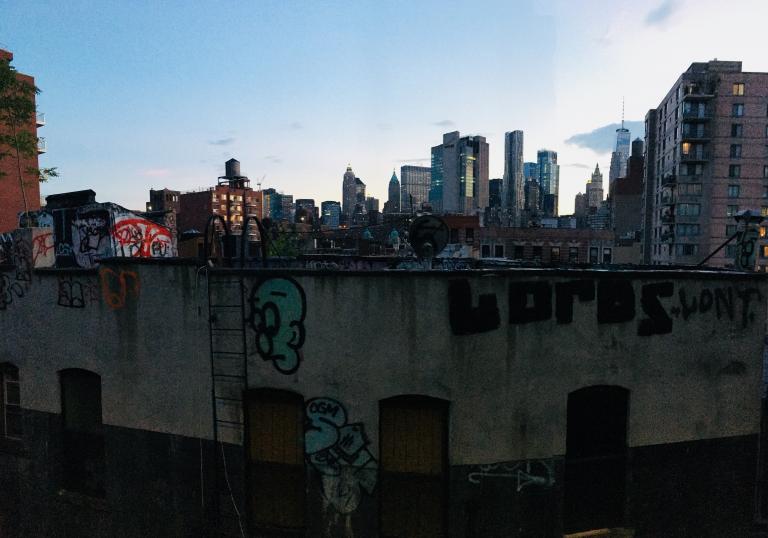 Sometimes all we need in life is a new angle. To see anew, with fresh eyes and from completely unexplored perspectives. It awakens our thankfulness, excites the feeling of exploration and discovery, and reshapes our experience and perception.
There is nothing inherently wrong with my routine walks. I will continue to do them. But the next time I walk by Wall Street (where my new office is), I'll remember how it looks from the Manhattan Bridge with the Lower East Side on the foreground. I'll remember the income gap in this city and in this world. And it will continue to invite me to contemplate a host of significant questions.
The patterns of our world do provide an element of safety. But there is tons of room for some calculated risks. Drive a different route to work. Have dinner in a different room of the house. Invite a different acquaintance out to dinner. Wear a different outfit. Make different choices.
This is in no way scientific, but I would venture to say that only about half of our makeup is concerned with safety. The other half values adventure and learning. But our behavior does not hold the same balance.
We tend to be hoarders of the truth we have already discovered. We fight to reinforce what we already know, what we have already perceived. But truth is bigger than any one of us. There is more of it out there. More love. More beauty. More thankfulness. There is a more abundant life to be discovered if we will strain our system one and more often explore a different path.