Every year, I get a case of the winter glooms. Some years it is mild and some it is pretty severe.
I noticed it when I moved north and the winters were not just a slight cooling but a grey and frigid affair. No matter what I do, the winter glooms are a reality I have to face. Lack of Vitamin D is a real thing. But here are a few tricks I am trying out to minimize the Winter Glooms.
Acknowledge
The first thing may sound obvious, but it is incredible how much it helps. I've tried to outrun, deny, and ignore the dip in mood that seems inevitable this time of year. The holidays have come and gone. The grey skies hide the sun. You've forgotten what it feels like to wear shorts. It's kind of sad.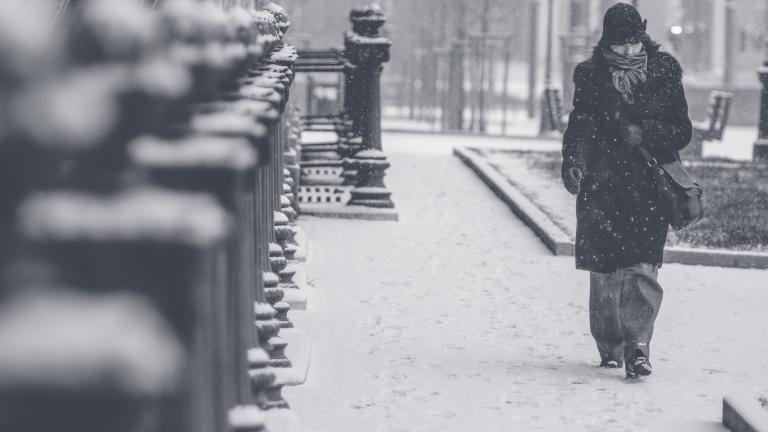 Naming the reality is important. The first year we lived in New York, I thought something was really wrong with me. It is important to not overreact. You will get through this. Your body needs some sunshine and your soul needs some hope.
Thankfulness
Again, a simple idea, but one that can really transform how we think and feel. When we are gloomy, we just want the glooms to go away. We want some secret trick, some magic, to sweep it all away. It is called "Spring" and you can't rush it.
However, there is plenty in life to be thankful for. Even the cold, as gloomy as it can be, is a beautiful thing. Have you ever seen New York covered in snow? It is breathtaking (in more ways than one).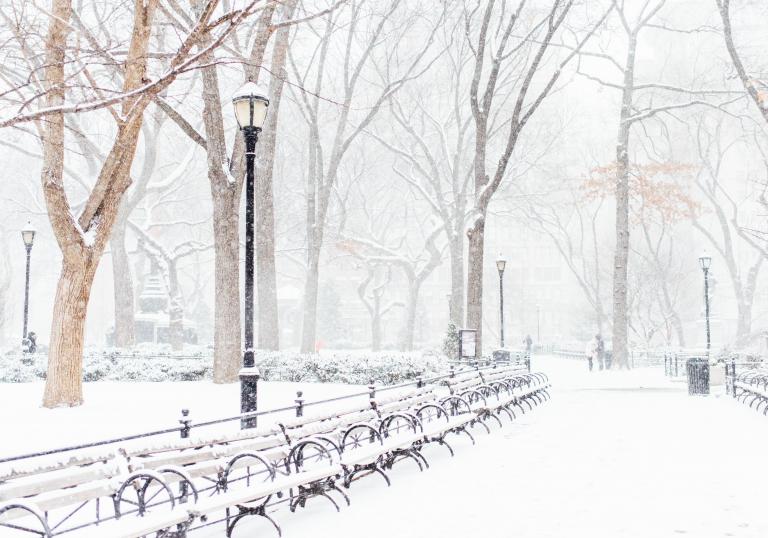 Cold is an opportunity. Do a puzzle with a loved one. Cozy up by a fire. There is such a thing as the summer blues as well (it is more of a melting haze than a gloom). If we are not careful, we become one of those people who is complaining about the weather every day of the year. Just like everything in life, it all has its challenges but it also all has its opportunities.
When we are feeling gloomy, we play "the thankfulness game" – where we have to name three things we are genuinely thankful for. We often do it begrudgingly and it's hard not to be sarcastic. But just talking about the very real, very true reasons we have to be grateful can change the ways we see, feel, and perceive.
Strain the Gloom
The Winter Glooms feel like a rut we can't get out of. And some of that is true. But it is not the full truth. One of the things we have tried to do is break the monotony of winter by finding some new adventures to go on (all indoors, of course). We make winter the season of soups and puzzles. Do a movie marathon or some vision casting exercise for the year ahead.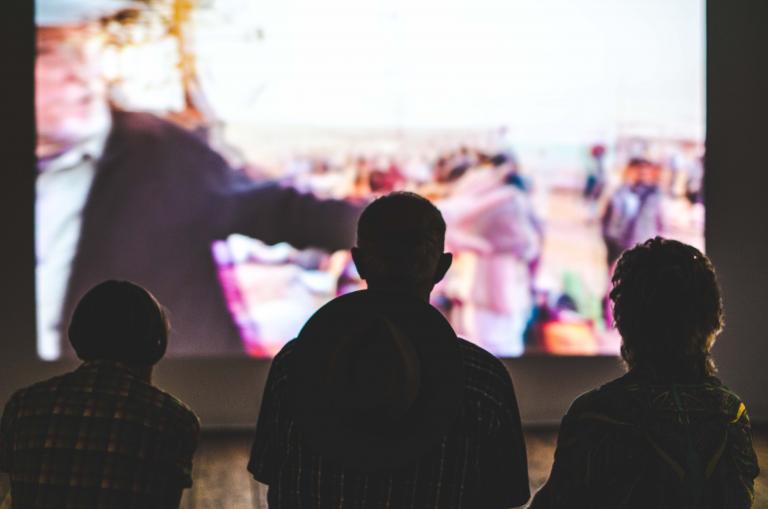 You'll be focused on your gloom until you are focused on something else. The gloom won't completely fade, but at least you'll be making the most of it. Write. Read. Invent a game. Break the patterns that make you feel cooped up (as best you can). Doing different leads to feeling different.
The most important thing in dealing with The Winter Gloom is to not expect too much. It is going to be tough. But you are up for it. You are living a challenging, beautiful life and The Winter Gloom is there to remind you of both. Perseverance is the order of the day. Keep living. Keep hoping and being present, trying and remaining content. Before long, you'll be able to complain about how hot it is.